Our 2021 Spring and Summer Season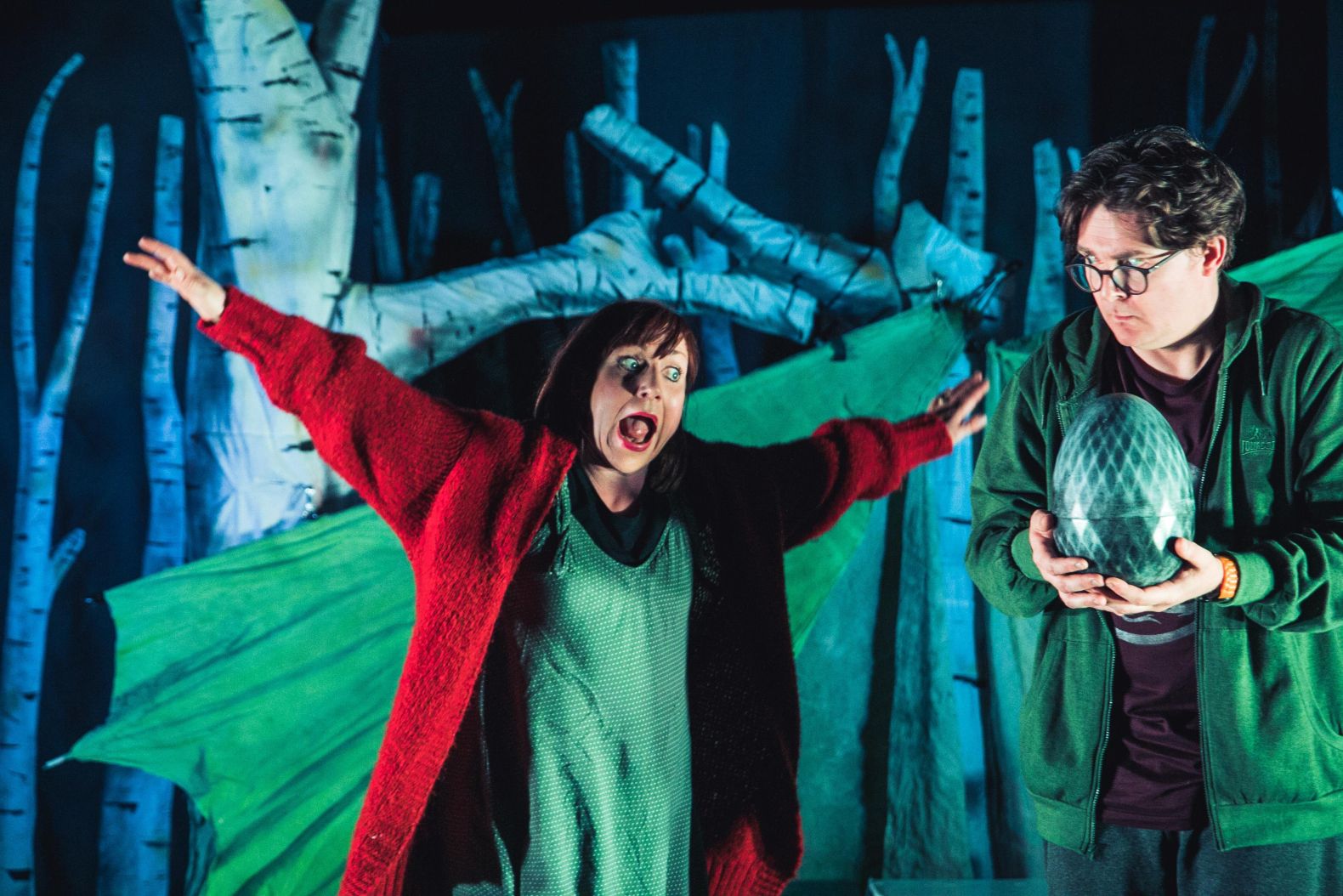 Click here to download our digital season guide
We are so thrilled to announce the much-anticipated return of live performance with an exciting new spring and summer season!
Booking is now open online for a dynamic lineup that features a mixture of family theatre, provocative dramas, guest speakers, dance and even some virtual reality.
Our season begins before we even open, with The Importance of Being Earnest, our co-production with Lawrence Batley Theatre, Huddersfield. Written by Yasmeen Khan and directed by Mina Anwar, it's an exciting new take on Wilde's classic comedy, set in the North and filmed on location here at The Dukes and at the LBT. It's streaming from April 19 - May 4. Find out more here.
Our first in-house shows in May, meanwhile, mark the first live performances in our building since October last year, when we were able to briefly reopen. Shows will resume with safety measures in place, which we will update accordingly.
Having adapted digitally, though, it's fitting that it all gets underway with an immersive show rooted in virtual reality. Set in a dystopian world, Thick Skin's Petrichor can be experienced in Moor Space, our second site on Moor Lane, on Friday May 21. Spaces for this show are limited and advised for people aged 13+.
There's also an inventive and exciting new take on the classic tale of Sleeping Beauty, courtesy of co-writers and co-directors Sarah Punshon and Daniel Bye. Full of music, storytelling, joy and love, it's a fun reintroduction to our Round space and plays from Tuesday May 25 - Sunday 6 June.

We're also collaborating with fellow arts organisation Lancaster Arts to co-present two powerful pieces of contemporary drama in Moor Space, with Rebecca Atkinson-Lord's autobiographical look at social mobility and belonging in The Class Project (Thursday May 27) and an exploration of the politics of division in performer Avital Raz's My Jerusalem(Friday May 28).
Climber and British record holder Kenton Cool will be sharing stories of his adventures and ascents from across the world in Everest the Cool Way on Saturday June 12, while there's vibrant and beautiful dance on offer on Thursday June 17 in Emergence, a triple-bill performance from Joss Arnott Dance (University of Salford) that was created in the throes of lockdown.
June also brings with it more family magic, as the warm and humorous When Another Dragon Roars sees a mother and son share stories together on a camping trip. There are performances at 11am and 2pm on Saturday June 26.
There is also a double dose of tender and bittersweet comedy-drama in July, with Sunnymead Court (Monday July 5), a lockdown romance conducted between balconies, and Jonathan Harvey's revamped hit production Swan Song (Wednesday July 7), directed by BAFTA-winner Noreen Kershaw and starring TV and stage actor Andrew Lancel (Coronation Street).
We also can't wait to restart our cinema programme in May and there are other summer projects in the pipeline too. Tickets are also on sale for comedy performances from Sindhu Vee (September 15), Bridget Christie (October 16), Jenny Eclair (October 23) and Count Arthur Strong (March 31, 2022). Sarah Millican's show on November 24 is sold out.
The Dukes' Director, Karen O'Neill said: "We're thrilled to be welcoming audiences and the community back to The Dukes this spring and summer.
"The team have worked hard to make our spaces safe and welcoming, with measures in place, and we have a great line up of fantastic films and brilliant theatre productions, both in-person and online, for audiences to look forward to. We can't wait to have people back enjoying live theatre and the cinema experience with us again.
"It has been an incredibly hard time for everyone and we couldn't have gone through the last year or so without the support of our audiences, supporters and funders – so, once again, a huge thank you to you all. We hope to see you here soon."