Projects At The Dukes
Young Carers

The Dukes, in collaboration with LUNG Theatre and Barnardo's Lancashire Young Carers Service, are working to share Young Carer's stories and highlight the challenges they may face. This year-long project, funded by the Victoria Wood Foundation, aims to foster in-depth creative relationships and share the voices of care-experienced young people, and young carers. It is aimed at developing creative skills and confidence of young carers from low socio-economic backgrounds, building relationships with their local theatre, and offering respite from their caring duties.
For further information on this or to get in touch, please contact creativecommunities@dukeslancaster.org or call 01524 598522
Prime Time 2023
Prime Time is back for 2023 with a scheme of weekly social and creative workshops. Supported by the National Lottery Community Fund, aimed at older community members 65+ who want to meet up with like-minded people, looking for creative opportunities and new experiences.

Sessions will include acting, performance, script writing, directing and theatre technology, and will be delivered by an extended team of creative freelancers and specialists. During 2023 all sessions are free!
'It was a real pleasure to meet the members of Prime Time at the Dukes to talk about my work on The Bay recently. They're such a warm and welcoming group, really engaged and engaging, with loads of stimulating questions & thoughts and ideas. I often meet up with groups to talk about the show but this was one of liveliest and most enjoyable sessions I've done, a real testament to the great work the Dukes do in reaching out to all parts of the community.'
Daragh Carville, writer and the Dukes honorary patron

With weekly sessions in Morecambe sessions are 10:00 am – 12:00 pm at The Trimpell Sports & Social Club and Lancaster 1:30 – 3:30 pm at the Dukes.
There are spaces available in both groups, but Morecambe has more availability at the moment as it is a brand-new group!
For more information, contact Charlie: primetime@dukeslancaster.org
01524 598522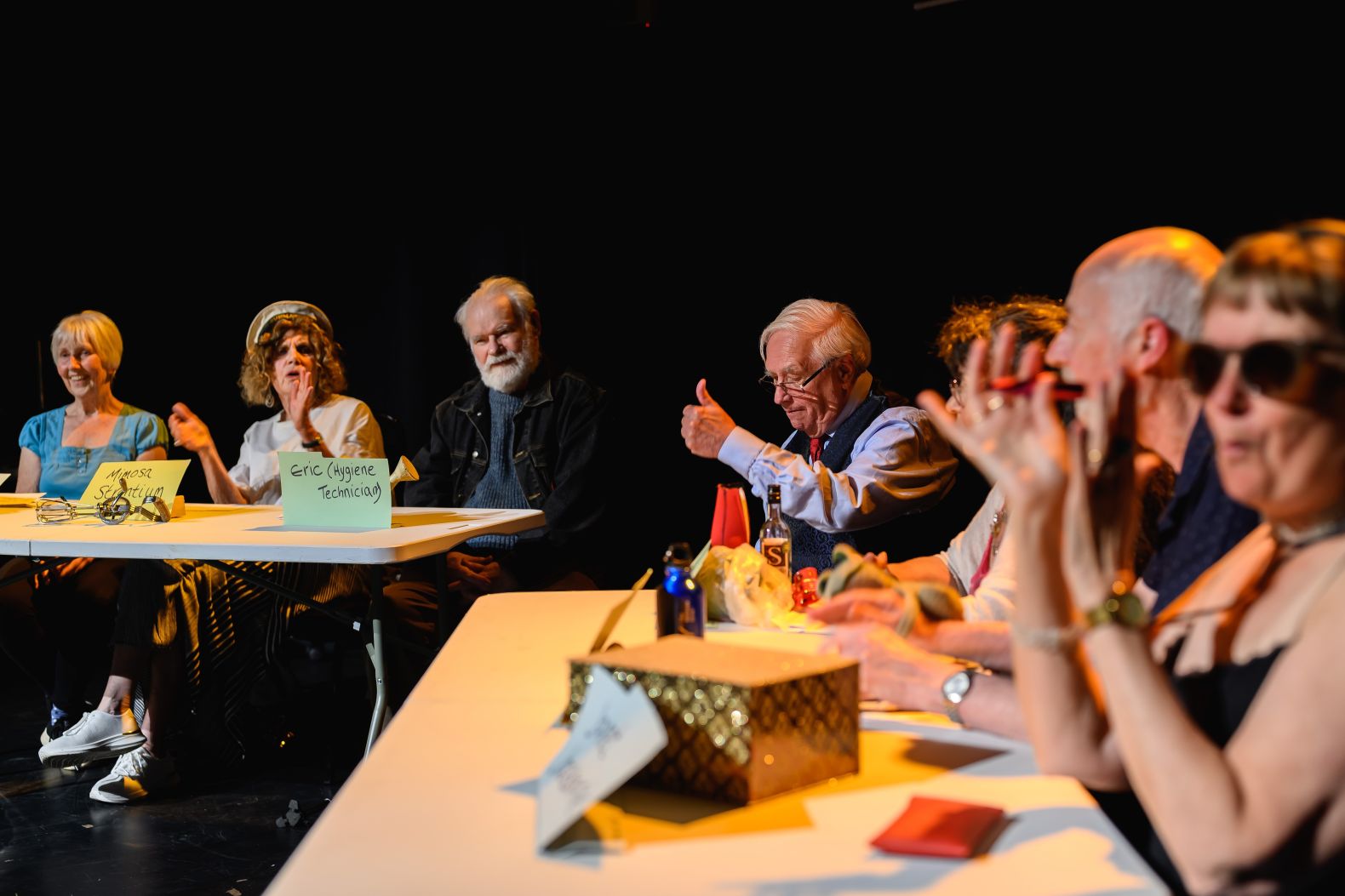 Young Company Arts Award
Members of the Dukes' Young Company are undertaking their Bronze and Silver Arts Awards this term.
Arts Award is an arts qualification that allows children and young people to develop critical and creative skills, explore the arts and share their achievements.
For the Bronze award, young people create a personal arts log or portfolio containing evidence of experiencing at least one arts event/experience as an audience member, research into the work of an artist that inspires them and evidence of passing on a skill. The Silver award goes further into developing an arts practice and analysis/leadership skills.
For any Young Company parents looking to pay for their young person's moderation, please call the box office on 01524 598500.