Volunteering
Volunteers play a vital role in supporting The Dukes' activity. We are grateful for the time and enthusiasm that our growing team of dedicated and passionate volunteers provide.
We have different volunteering opportunities available depending where we are in the calendar year.
Front of House Usher Volunteers
We have a great team of approximately 50 permanent usher volunteers who donate at least 2 days or evenings a month of their time.
From tearing tickets at our cinema screenings to selling merchandise for theatre productions, this is a way to get involved and support your local theatre.
Park Show Volunteers
If you're new to The Dukes park show, it's an experience like no other. The Dukes Walkabout Theatre event is the biggest of its kind in Britain and we have been producing them since 1987.
All the scenes of our fully outdoor, all-weather performance takes place in a different location of the stunning Williamson Park.
Each year a team of enthusiastic and dedicated volunteers do a fantastic job of greeting our audiences (in all weathers) and raising vital funds by selling our programmes and souvenirs. If you have at least one evening a week free over summer and would like to support our work then this could be the volunteering opportunity for you.
Christmas Show Volunteers
With live music, songs, and bags of laughter our Christmas shows deliver a big hearted theatrical treat for all the family.
Each Christmas we recruit at least 10 extra volunteers to help our existing team deliver a top rate customer experience for our theatre audiences. You will receive full training and learn how to usher Front of House at The Dukes. If you have at least one day a week free from the end of November until the beginning of January then this could be the perfect volunteering opportunity for you.
Light Up Lancaster Volunteers
Light up Lancaster is an annual festival in Lancaster, inviting you to wrap up warm and wander between sites of illumination, indoors and out, and experience this wonderful historic city at night. Volunteers are essential in ensuring the event runs smoothly.
Main duties and responsibilities of the post:
1. Guiding, informing and greeting
2. Being aware of and informing audience members about the events taking place on that evening and that week
3. Engaging with the audience to create excellent rapport and ensure people have the best possible experience of the event
4. Reporting any hazards or potential problems to security staff.
5. To follow closely the protocol given at training about how to respond to an emergency or difficult situation
Marketing Volunteers
Our busy marketing team are always on the lookout for help in spreading the word about our vibrant and innovative theatre. For a free hot drink and a chance to socialise with other volunteers over some envelope stuffing or distributing leaflets around Lancaster, get in touch today.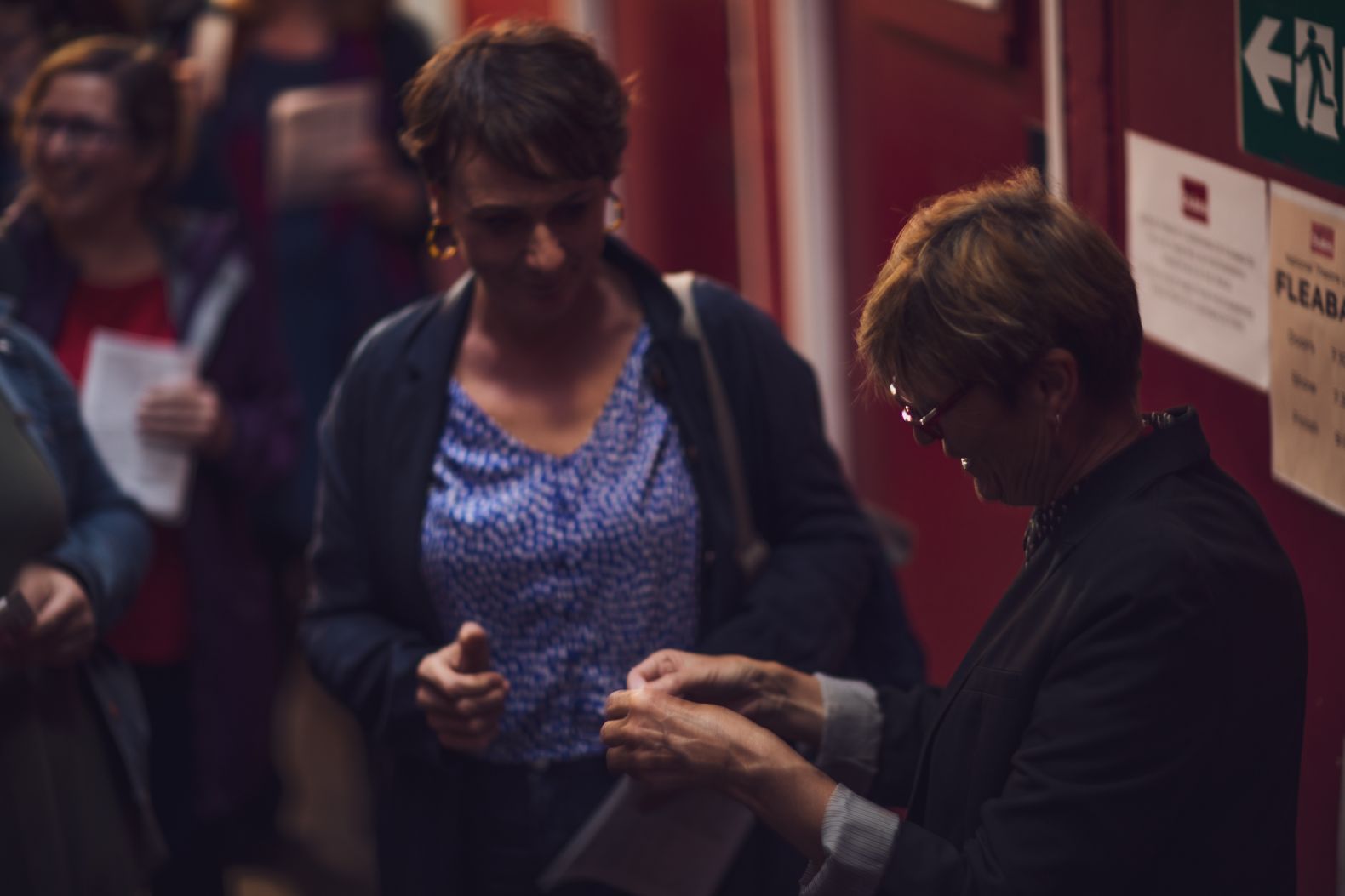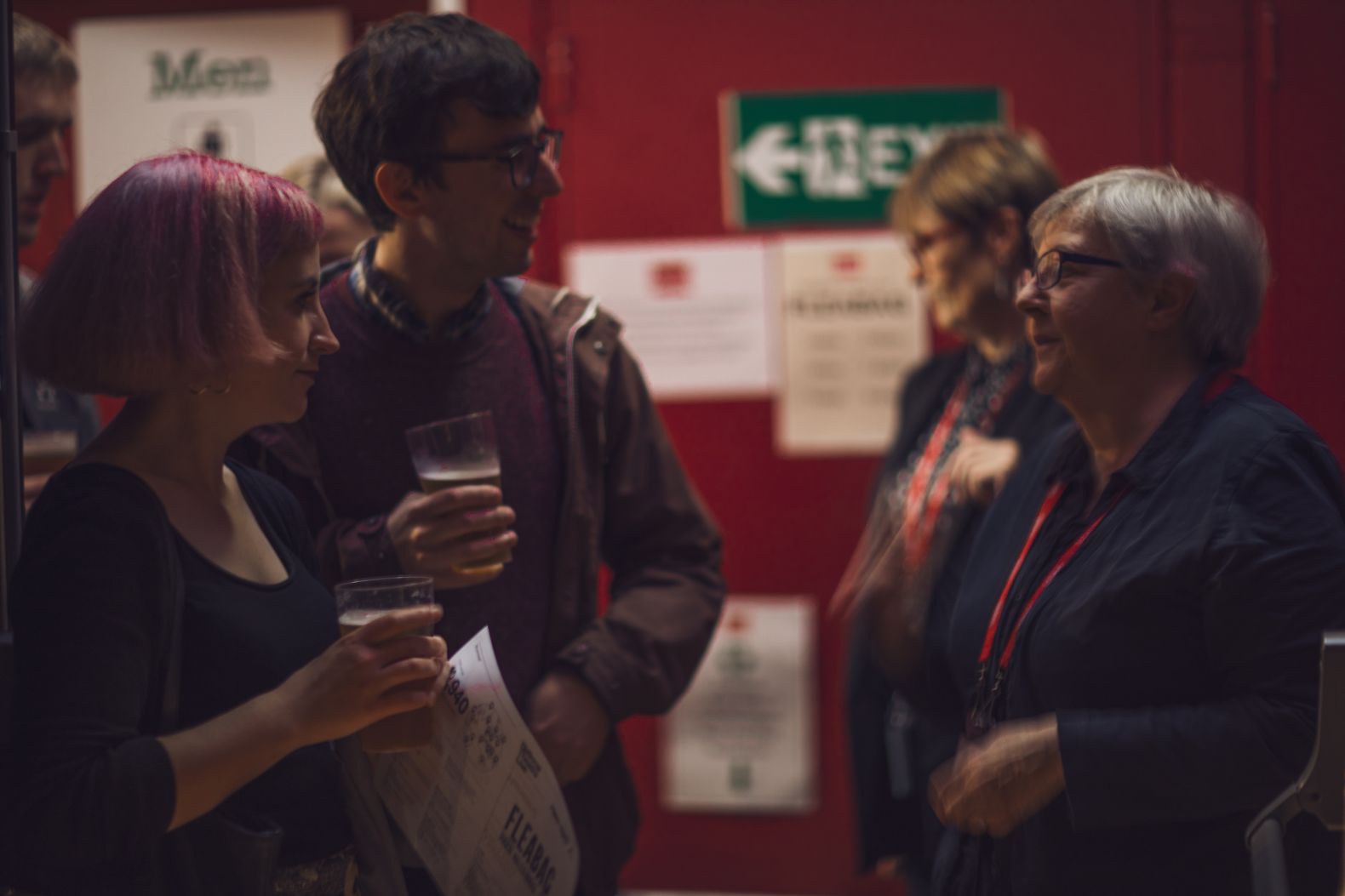 Image Gallery