Keilah's Chronicles: Film Engagement Blog #2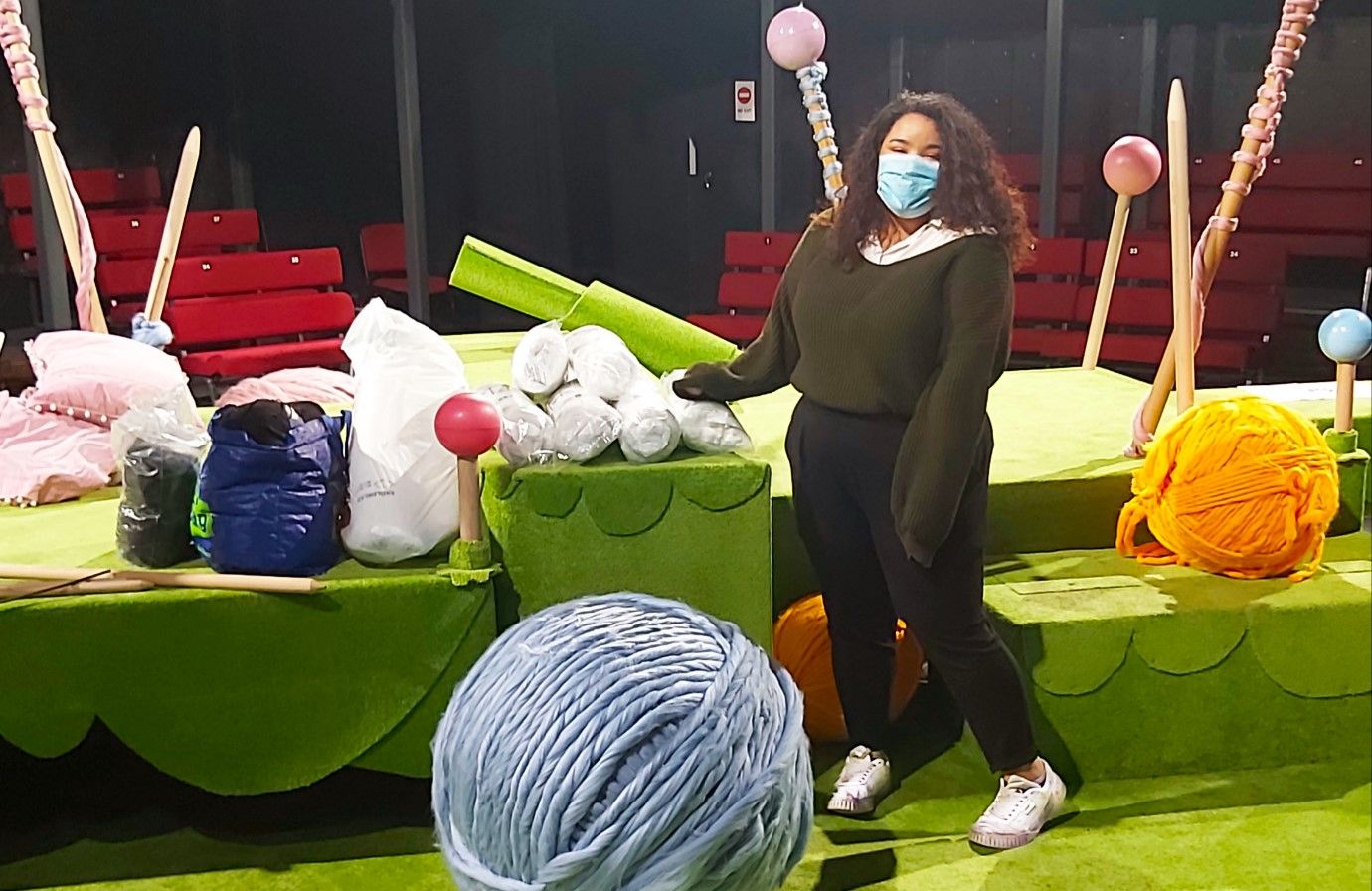 [image description: this blog's author, Keilah Chambers-Turner stood on the in-progress theatre set of Sleeping Beauty, in The Round at The Dukes. The set includes faux grass, and oversized balls of yarn and knitting needles]
Hello everyone. my name is Keilah, and if you saw my first blog post, you may know that I am the recently appointed Film Engagement Lead here at the Dukes. My job is to be lead on the new project, 'Widescreen', which seeks to engage with the local community to help expand our film audience, with a strong focus on making our programming and spaces more diverse and inclusive.

At the time of writing it has been about a month and a half since I started, so here are some updates on what I've been working on:
Visiting the Building:
After working from home for six weeks, I was finally able to visit the building! I was given an official tour of the spaces we have and got to meet some of the Dukes team in-person at the same time. I'd only met people through their cameras up until that point, so it was an incredibly interesting and refreshing couple of days.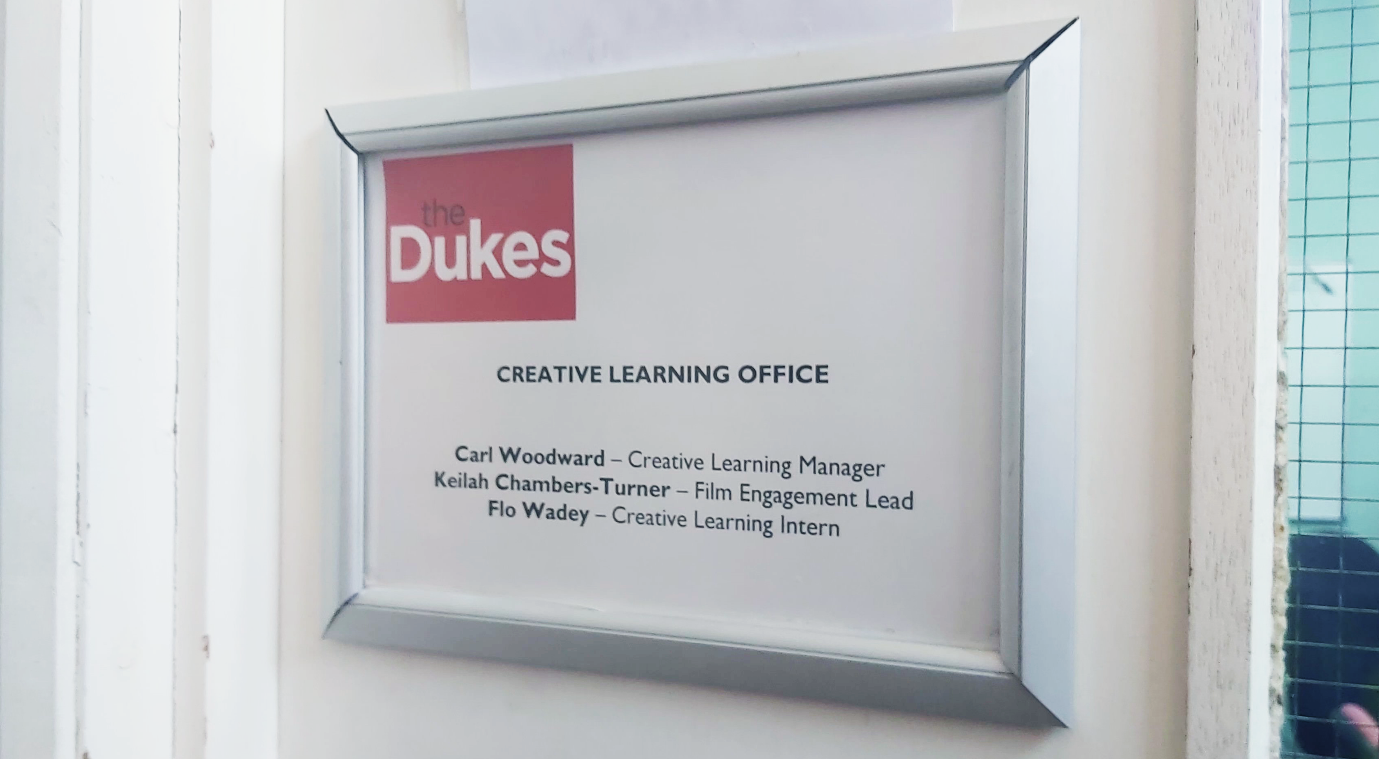 [image description: photo of the signage of the Creative Learning Office, with the names of the team members and their respective roles]
During that time, I was able to visit the Moor Space office, home of our Creative Learning Team, and I have to admit that I got very excited when I saw my name on the door.
Carl Woodward, the Creative Learning Manager, had a great chat with me about our plans for the next few months, so keep an eye out for all the new and ongoing projects the department will have coming up.
Widescreen Logo: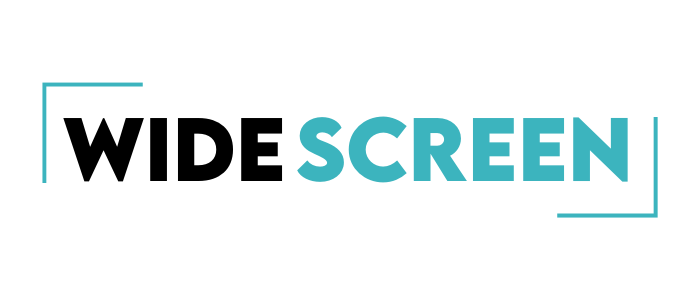 [image description: a rectangle logo with the word 'Widescreen', in black and cyan]
With the help of the amazing marketing team, 'Widescreen' has taken on a true identity in the form of our new logo. We tried to incorporate the styles of our regular Dukes and Moor Space logos, with the colouring of our cinema branding, to come up with a simple but recognisable symbol to use across our work.
If you see this logo whilst browsing Dukes content, whether on posts or in our programs, it'll mean that it is Widescreen-approved! This means we believe it is a positive example of diversity, and represents an under-represented community, such as focusing on the stories of those with a minority ethnicity, sexuality etc. We hope this will more easily help people to find content they relate to, or help others to potentially step outside of their comfort-zones to learn about those communities and their stories.
Meeting the Community:
I have continued to speak with members of the community this past month about their opinions and ideas for 'Widescreen' and beyond, including the Lancaster Vision group, MP Cat Smith, 'The Bay' writer & Dukes Honorary Patron Daragh Carville, university academics, and more. This project has allowed me to meet so many interesting people so far, and every single person's input has been greatly appreciated.
Thank you for checking in, and I can't wait to give you even more updates next month.
Have a lovely day!
Keilah
As always, my emails are always open if anyone has any questions or comments in general, so feel free to get in touch at keilah@dukeslancaster.org. You can also find me on Twitter and Instagram at @keilahlouise
N.B. I have made the decision to try image descriptions for my blog posts to help make them more accessible. This is to help those who may be vision-impaired and/or use screen readers, or for those who simply want a bit more context to fully appreciate the image being included. I hope they are helpful, but I am still quite new to them so if you have any feedback on how I can make them more useful, please let me know.