Keilah's Chronicles: Film Engagement Blog #1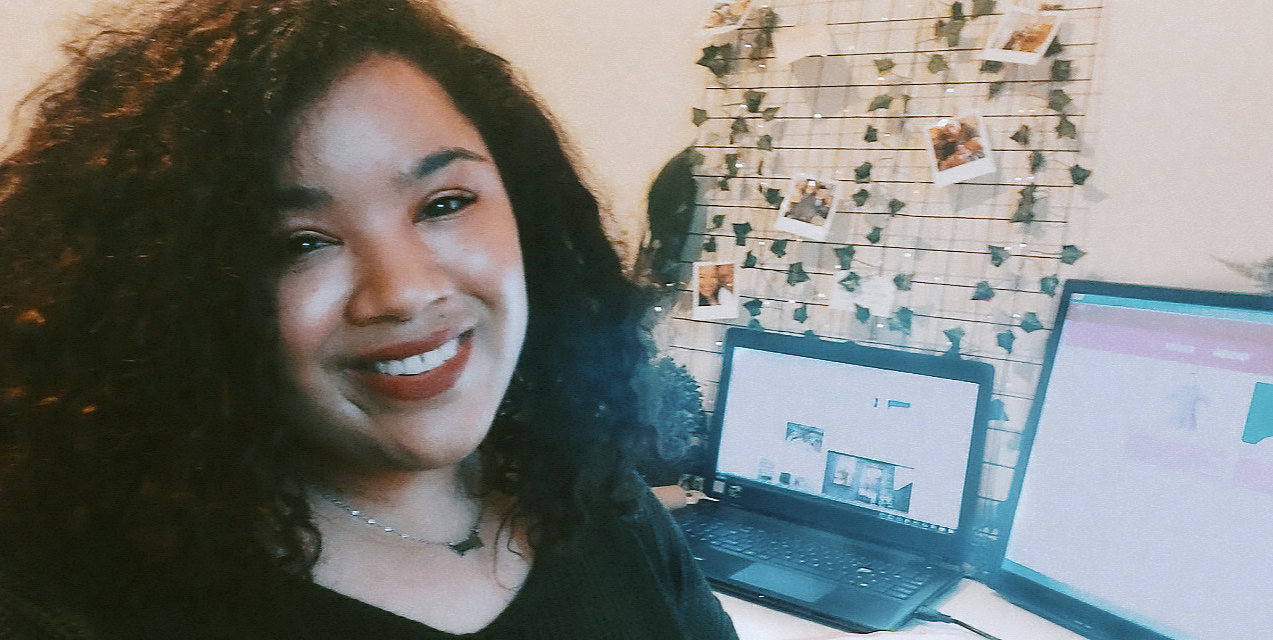 Hello! My name is Keilah and I have recently joined The Dukes as their Film Engagement Lead. I will be working closely with the Creative Learning and Programming departments to bring our new Film Hub North funded project, 'Widescreen', to life.
I came across the posting for this job by chance, and immediately I knew it was the role for me, as the brief mentioned that Widescreen will be a project rooted in inclusivity and diversity. My main goals will be to engage with the local community, and especially focus on those from underrepresented groups such as the LGBTQ+ community and those from BAME backgrounds to really help them to feel understood and involved in the work we are doing and planning over the next few months to help make our programming and our activities as inclusive as we can.
I have always put my energy into things that will be a positive influence, and I am so grateful and passionate for the future of this project. I hope that Widescreen not only helps people in underrepresented communities engage more with us, but helps the local community engage more with diverse stories and learn more about what makes these communities so special.
What have I done so far?
My first impressions of the job itself were unique to say the least – due to the current Covid-19 restrictions, I was introduced to the whole team via Zoom, and since then have been reaching out and setting up many more to come. The idea of a job revolving around communication where you can't meet in person was intimidating, but it has brought about its own opportunities for flexibility and letting people present their ideas and their work in new and innovative ways (plus, you can't beat being able to work in your slippers!).
It also allowed me to easily join in with our current online workshops, and it was amazing seeing the young people get so involved in the sessions I joined. In our Speak Up! Workshop that focuses on youth activism, I got the privilege of seeing a rough cut of the film that culminates their work over the weeks, which was so passionate that it genuinely made me feel like shedding some tears. You can view the final product here. I also got to meet the creative girls in the Our Voice project that helps our young GRT (Gypsy, Roma, Traveller) community to get inspired to express themselves through performance. With tasks from performance artist Bryony Kimmings, and support from reality star Amy Hart who has GRT heritage, the kids were engaged and excited to share who they thought they were and what was important to them.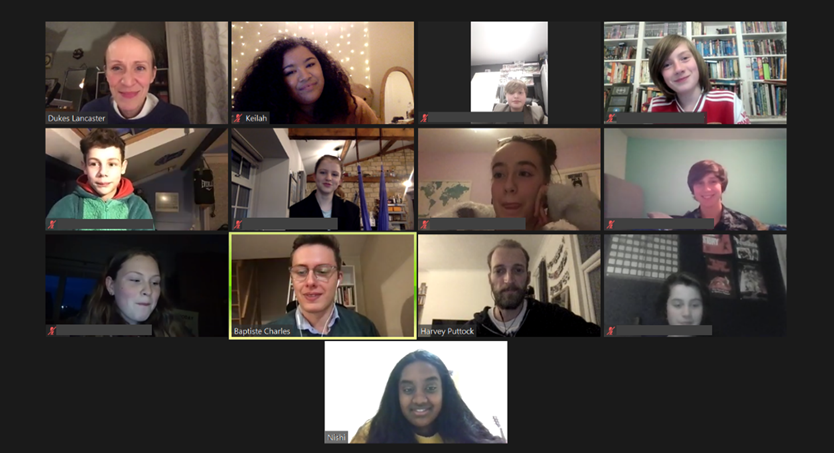 These sessions really inspired me to want to create more activities that will allow us to showcase the talents of those that may not usually get those kinds of opportunities otherwise. Sometimes all that is between a person and success is opportunity.

I hope that in the months to come you will hear lots more about the Widescreen project as it comes into existence, and that we can all benefit from what we will have to offer.
See you all soon!
Keilah
P.S. If you have a related group or organisation and would like to collaborate in future, feel free to email me at keilah@dukeslancaster.org.
Find Keilah on Twitter and Instagram at @keilahlouise