Bring Me Laughter: Dancing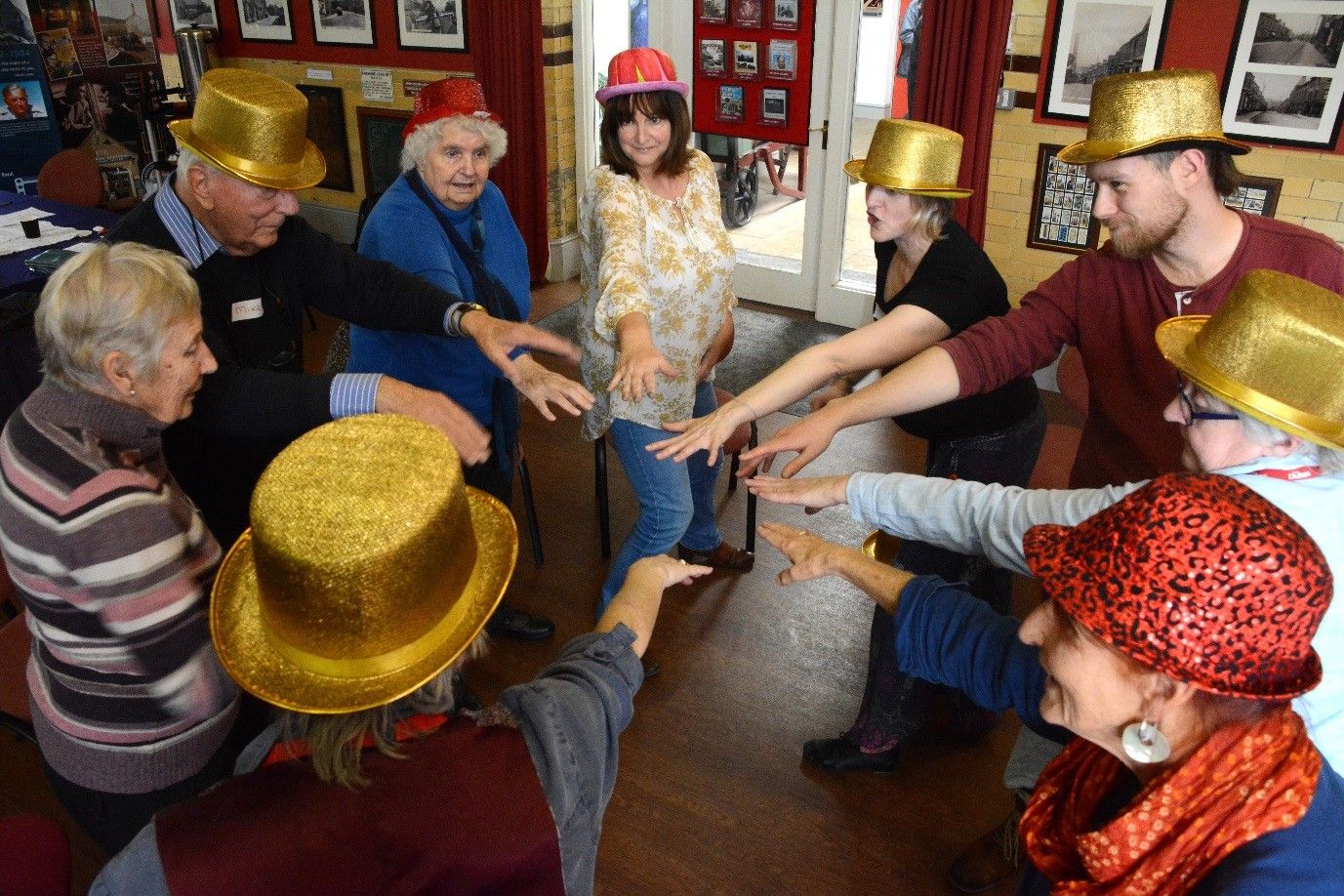 This week's Bring Me Laughter blog from Gil Graystone features some of the dance activities our Carnforth BML group took part in and how you can take part in these fun activities from home!
Find out more about the dementia arts project at Bring Me Laughter and click Bring Me Laughter at Home for more content for you to check out and take part in from home.
Dancing with the Carnforth Bring Me Laughter Group
Dancing is integral to all our Bring Me Laughter sessions. When we dance we stimulate our brain as well as our body, whilst responding to our inner rhythmic impulses.
For people who have lost verbal communication, dance and movement opens up new ways to relate and communicate. It improves fitness whilst supporting physical, mental and creative health and well-being.
Movement Specialist Helen Gould explains the activities from our Bring Me Laughter Session in Carnforth, with suggestions to have a go at at home.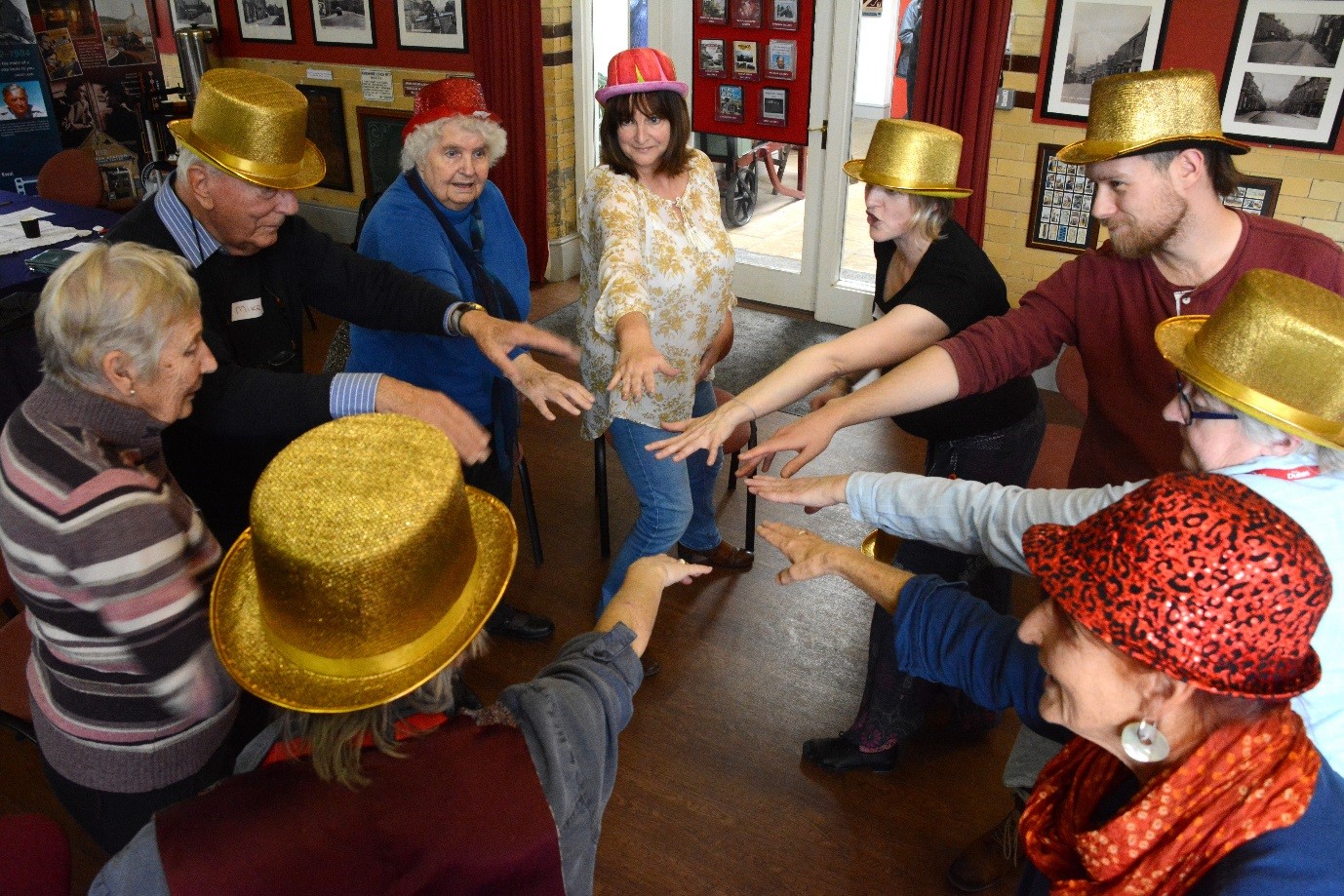 This was a great way for all the participants to offer their own dance movements to a fun and lively movement activity.

Inspired by our seated warm-up song of 'Bring Me Sunshine', we began by gently swaying to the tune, gradually lifting the arms higher. By the end of the song, we were all channeling our inner Morecambe & Wise, complete with a jazz hands flourish to finish!
We then immediately started playing a Glenn Miller track which everyone started dancing to. With the group boogieing away, we invited them to stand and offered them a sparkly hat to wear. We found that these were great, simple ways of transforming how we moved and gave us new movement ideas, with many fantastic movements happening spontaneously. Every now and then, I would call out a name and suggest that we followed that person's lead. We all enjoyed interpreting the moves on our own body and exploring everyone's movement - there was no wrong way! As the end of the song approached, I invited everyone to reach an arm into the centre for a collective grand finale.
It's perfect to try at home because it'll be different every time!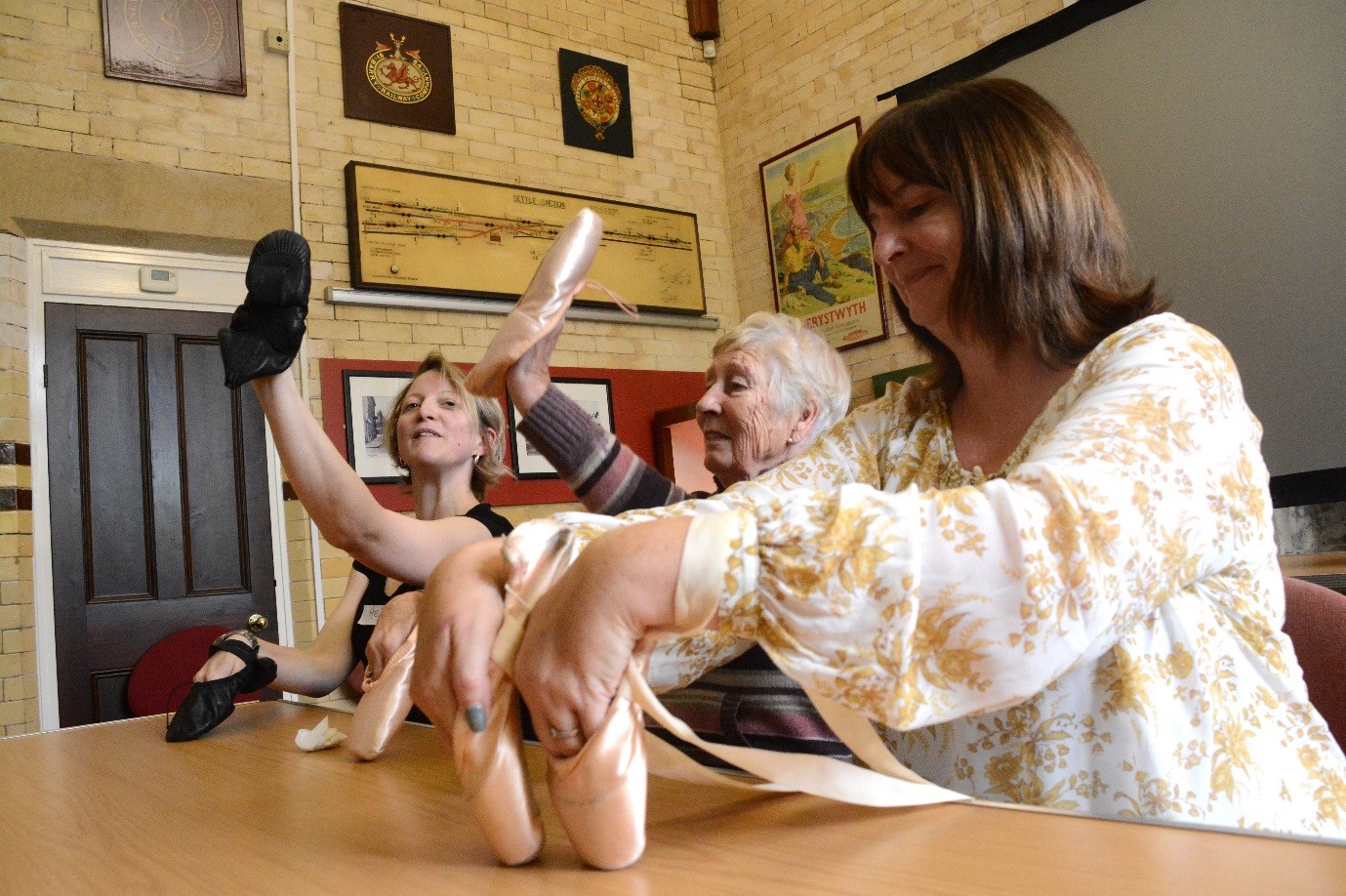 For this we chose 5 pairs of different shoes and arranged them on a table. Participants sat behind the pair they were drawn to and wore each shoe on each hand, like above (and with clean socks provided for the hands). Then the music began and the 'shoes' started dancing.
We tried to select excerpts of music that our shoes would suit dancing to, such as:
Ballet Shoes - compositions from Swan Lake
Tap Shoes - music from Riverdance
Ruby sequin shoes - 'Follow the Yellow Brick Road' from The Wizard of Oz
Funky shoes - The Rolling Stones' 'Start Me Up'
Dancing with Canes and Hats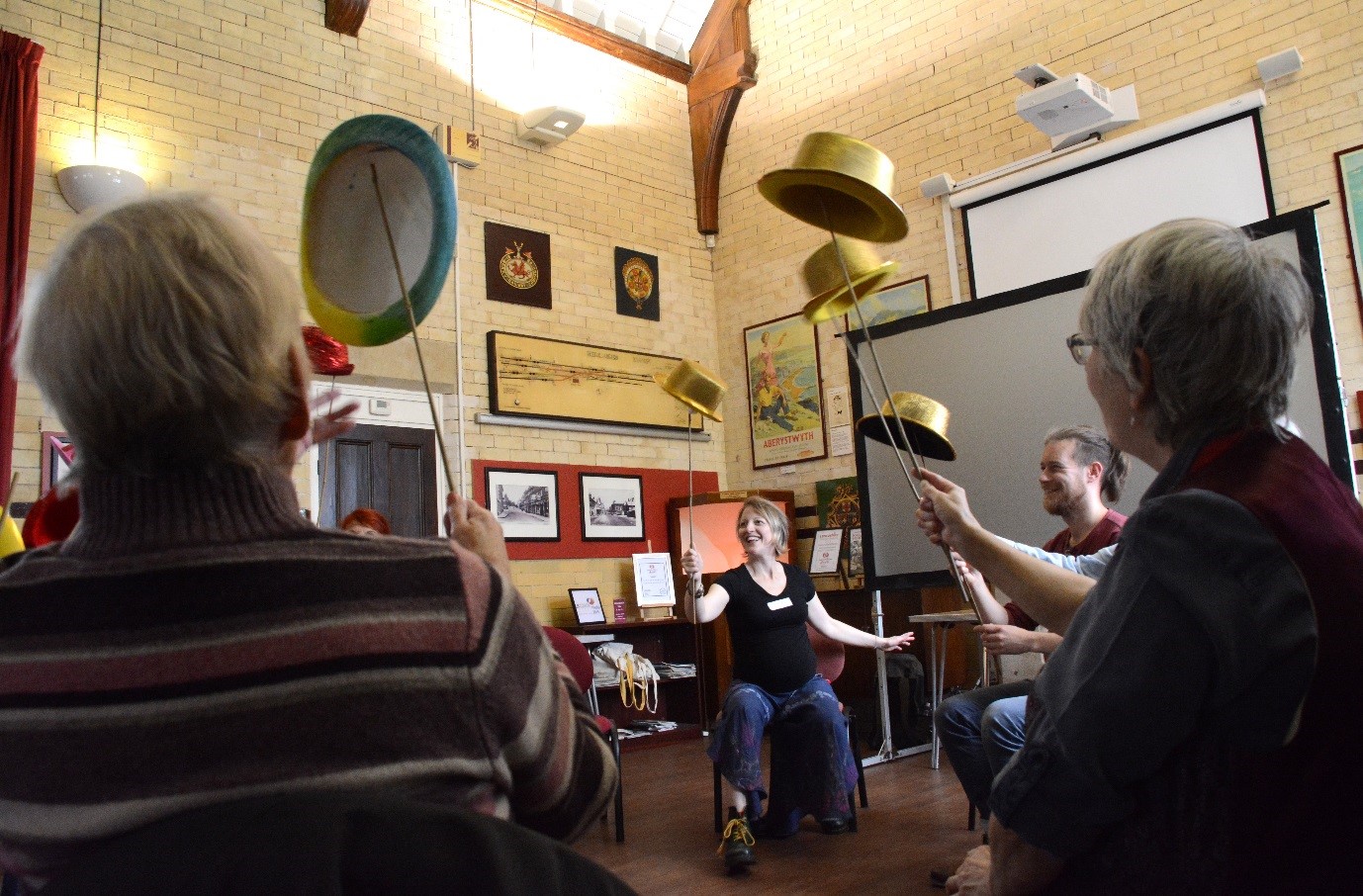 We became quite proficient at using one prop so we introduced another!
First we explored dancing with our canes in the space, before transforming them into different things with music: a guitar, an umbrella, a microphone, etc. Next, we tried a simple seated dance to 'New York, New York' (Frank Sinatra's version). Many of the movement actions linked to lyrics in the song and we could singalong with the familiar tune too. At the end of the song we practiced spinning hats on canes.
These are simple exercises but they can have a big impact for people living with dementia. After the session, one of the carers told us that her partner's family had noticed an improvement in the participant's memory, including recalling parts of the session to them during the week.
Why not try some of these exercises for yourselves at home? They'll keep the brain and body active and be a fun way for all to spend the afternoon.
Let us know your song choices and feel free to share some of your moves with us, by tagging us on Facebook and Twitter or emailing gil@dukeslancaster.org
Session 5: 8 October 2019 (Carnforth Heritage Centre)
Artists: Helen Gould and Jonny Randall
Images by Darren Andrews