Bring Me Laughter at Home: Working With Volunteers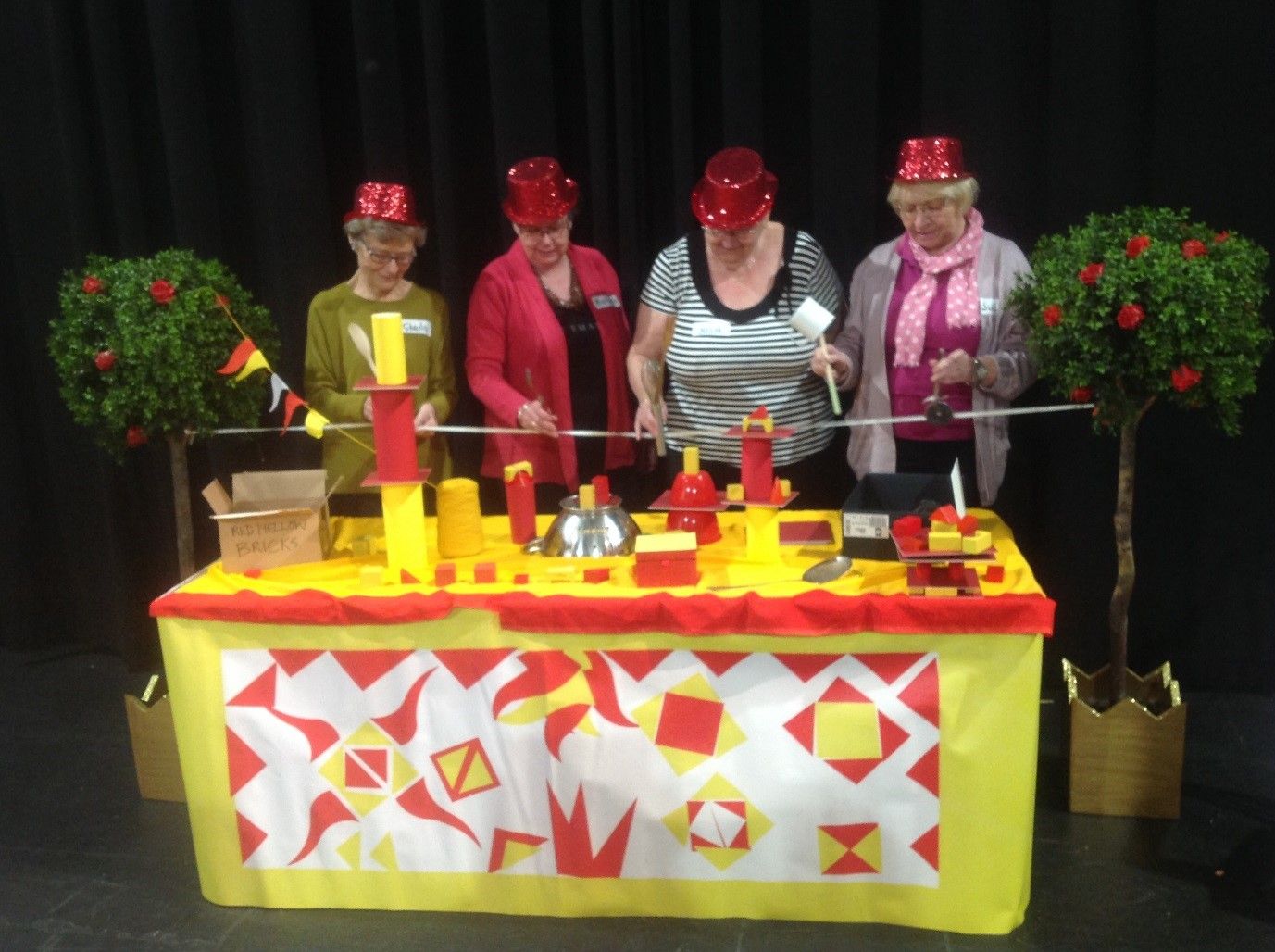 In her latest Bring Me Laughter at Home blog, our lovely Inclusive Theatre & Film Officer Gil Graystone takes a moment to pay tribute to our wonderful volunteers who play such a pivotal part in the sessions and for The Dukes.
Find out more about our Wellcome Trust-funded dementia arts project at Bring Me Laughter and click Bring Me Laughter at Home for more content for you to check out and take part in from home.
Bring Me Laughter Blog 8: Working with Volunteers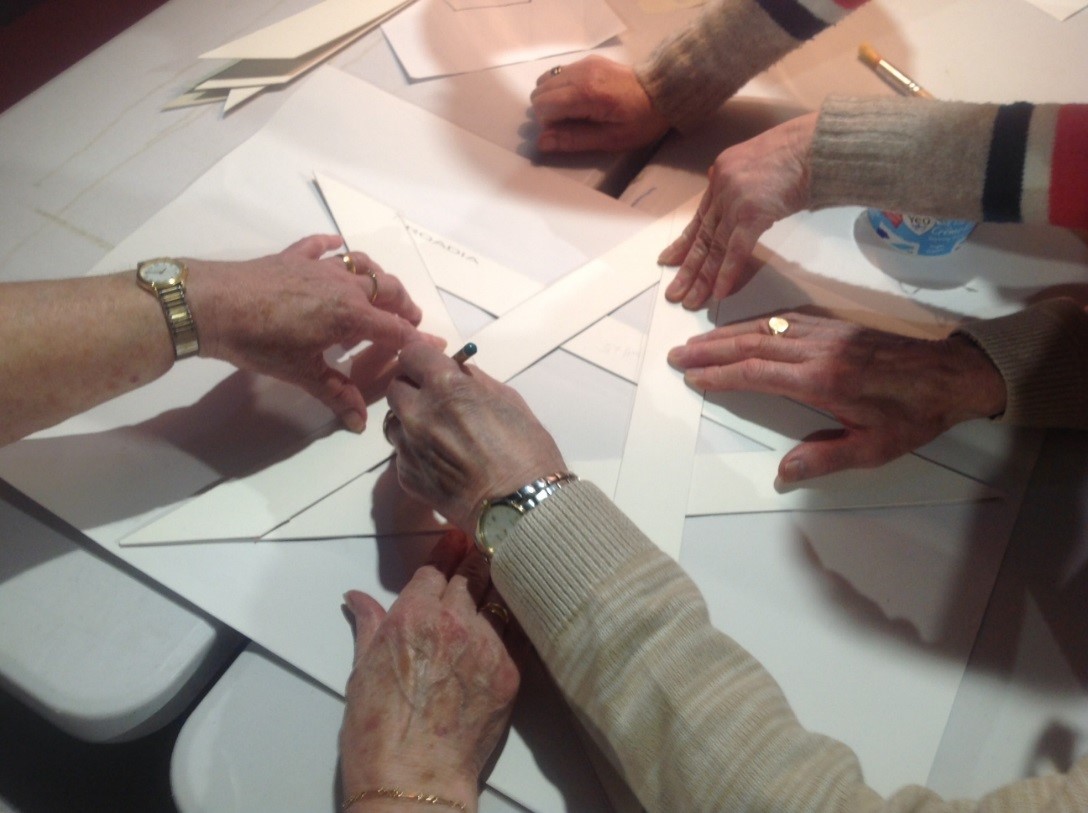 'Being a volunteer is a joyous experience - the atmosphere created by the session leaders and the inclusive and hilarious activities organised by them means that everyone joins in feeling no pressure but a chance to chat, laugh, sing and forget yourself.' Andrea (Volunteer)
Volunteers are a vital part of The Dukes' organisation and we are fortunate and proud to have over 70 fabulous supporters who are managed by our Front of House Manager, Karl Roe.
There are 11 volunteers with the Bring Me Laughter programme, regularly attending the participatory sessions, bringing much warmth, enthusiasm and generosity. I have said many times that we couldn't deliver the project without the support of our amazing volunteers, from increasing the quality of the experience for our Bring Me Laughter participants to enabling the artists to focus on facilitating the sessions.
Working 'in the moment' and ensuring that everyone is involved as much as they want to takes one-to-one attention and requires the volunteers to listen and respond to each individual participant, as well as being prepared to go with the flow and join in, whatever the activity.
Volunteers' observations and feedback are of great value, enriching the reflective process and supporting the artists with planning for the next week. It results in sessions where everyone, artists, volunteers and participants, come together in a spirit of equality and positive regard with an acceptance and respect for each other without judgement or evaluation.
Our volunteers take on many roles: tea maker, pot washer, good listener, furniture mover, creative play mate, improviser, dance partner, choir singer, band member. They are good communicators (verbal and non-verbal); sensitive to the needs of both person living with dementia and their carers and always willing to have a go at the variety of arts activities.
Our participants tell us that once they walk through the Bring Me Laughter doors, they can leave their everyday lives behind for 2 hours. The welcome that they receive from the artists and volunteers is so important to help the transition from home to our 'Bring Me Laughter' sessions.
Before Covid 19, hugs would be given freely, tea orders taken and teas made, followed by chat time to 'settle' everyone into the session. Participants always come first and artists and volunteers remain attentive to the unique identity of each participant in an atmosphere of mutual respect that aims to bring out individual talents, abilities and best qualities.
'This continues to be like being invited to join an unexpectedly fun party! No matter how anyone feels on arrival, we all, volunteer, artist or participant, feel uplifted and happier by the end of the session. I am in awe of the creative ability of the artists and their dedication' Liz D (Volunteer)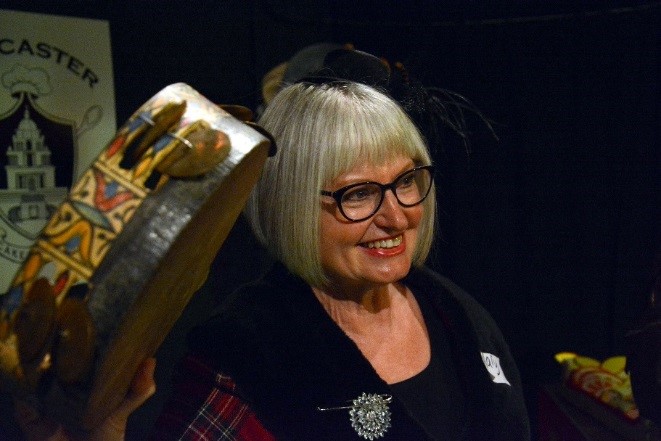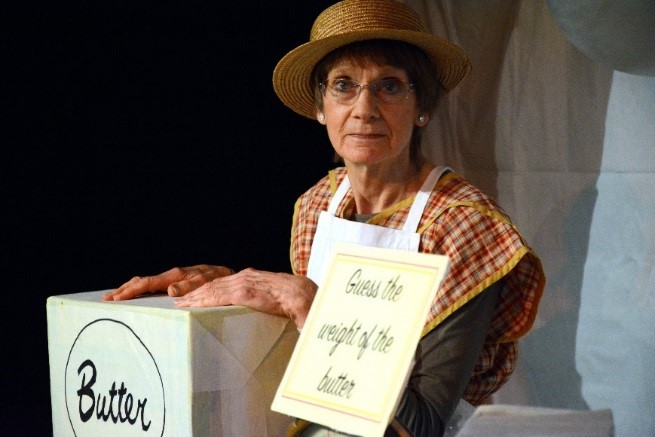 Mary and Liz 'in character' as part of 'The Jamboree' at the Creative Adventures in Dementia Festival 2018
I'm taking this opportunity to thank all the wonderful and special volunteers who give up their time to make Bring Me Laughter a joyous experience for everyone…… we really couldn't do it without you!!
Bring Me Laughter volunteers: Andrea, Gay, Hilary, KarenJo, Liz D, Liz H, Mary, Rosie, Sally, Sue E, Sue D.
Also huge thanks to all of the fabulous volunteers who support the wide range of Dukes' events, including the ALMO (A Life More Ordinary) dementia friendly screenings. Looking forward to seeing you all again!