Bring Me Laughter at Home: Singing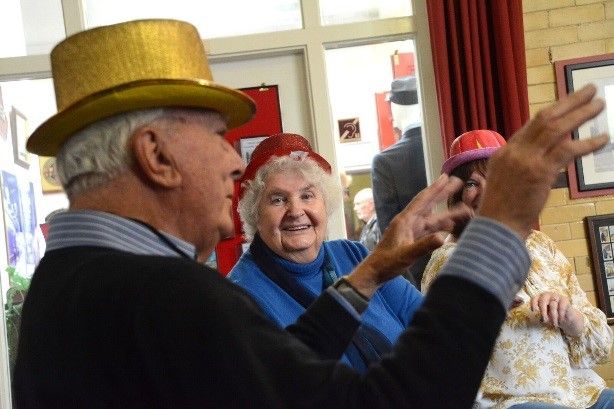 Sometimes singing just makes you feel better. That's the theme of this week's Bring Me Laughter at Home blog from Gil Graystone, which also includes the chance for you to sing your heart out with some classics and Bring Me Laughter/ALMO favourites, courtesy of Helen Longworth.

Find out more about the dementia arts project at Bring Me Laughter and click Bring Me Laughter at Home for more content for you to check out and take part in from home.
Singing Together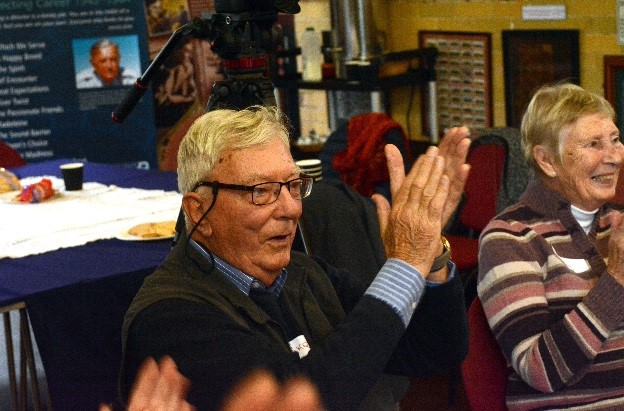 Images by Darren Andrews
Singing has always been an important part of 'Bring Me Laughter'. Each session begins with the group singing a rendition of 'Bring Me Sunshine', a tribute to our local, treasured comedian, Eric Morecambe, which has become our theme tune.
This group activity brings everyone together. When words may fail, music provides a way for the person with dementia to connect with others and engage with memories and emotions. Music and singing can be a powerful source of joy and comfort.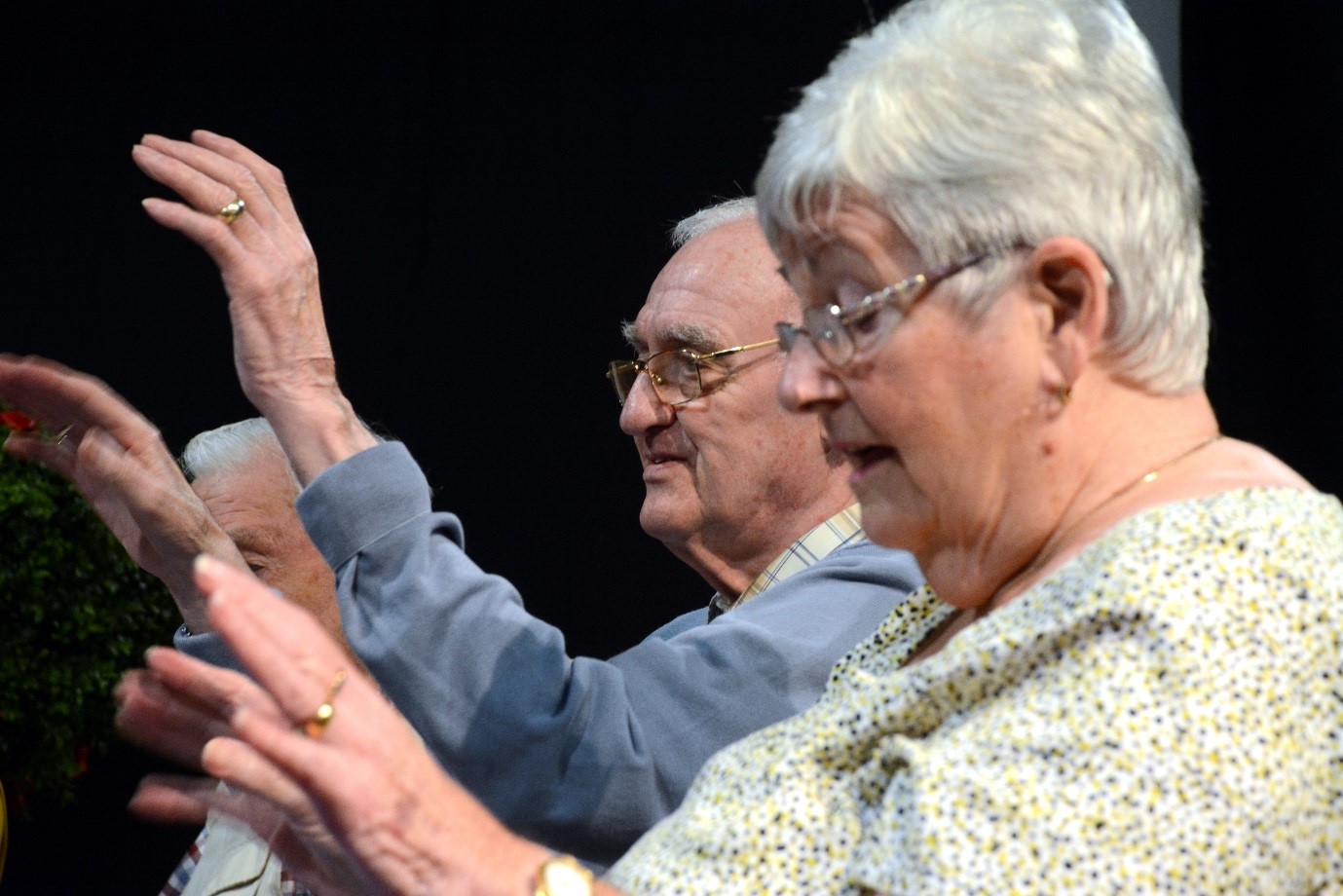 Each participant's choice of music varies widely. Our Morecambe 'Bring Me Laughter' group meets at More Music, originally an old music hall on Devonshire Street, where music and song still resonates. One participant loves Gilbert and Sullivan and can remember many of the words from 'I am the Very Model of a Modern Major General' (Pirates of Penzance), and that's no mean feat! Another enjoys initiating a group singalong of 'The Deadwood Stage/Whip-crack-away' (Calamity Jane), and others suggest singalongs to the classic ballads from the 50s and 60s. Musicals are always a hit!
The chosen songs for each session are a sensitive balance between people's favourites and music that links to the overall theme of the day, often providing a seamless link between the range of different arts activities. As always, impromptu singing will take place as an 'in the moment' response to an activity, a conversation, a single word or a mood.
Here are 3 songs for you to sing at home, chosen by our Morecambe group, performed by Helen Longworth:
'Bring Me Sunshine' (1968) - lyrics
Music composed by Arthur Kent with lyrics by Sylvia Dee 1966. First recorded by Mills Brothers

'Getting To Know You' (1951) - lyrics
Composed by Richard Rodgers with lyrics by Oscar Hammerstein from the musical, 'The King and I'
'Show Me The Way To Go Home' (1951) - lyrics
Written by James Campbell and Reginald Connelly. A popular song, said to have been written on a train journey from London. James and Reginald were tired from the travelling and had a few alcoholic drinks during the journey, hence the lyrics.
Helen Longworth is an actor and writer, having performed recently at The Dukes in Ladies That Bus and Christmas productions of Cinderella, Peter Pan and Aladdin. She also plays Hannah Riley in The Archers. Her TV appearances include Hollyoaks, Heartbeat, Emmerdale, Coronation Street and Doctors.
Helen is also known for leading the interval singalongs for our ALMO (A Life More Ordinary) dementia friendly screenings at The Dukes. Prior to Lockdown the screenings were programmed monthly, usually on Mondays. We are looking forward to the films starting again.
Enjoy! Let us know how you get on!

(Artists facilitating Morecambe sessions: Steve Fairclough, Jonny Randall and Anna Daly. With thanks to More Music for the use of space.)