Bring Me Laughter at Home: Creating Songs Together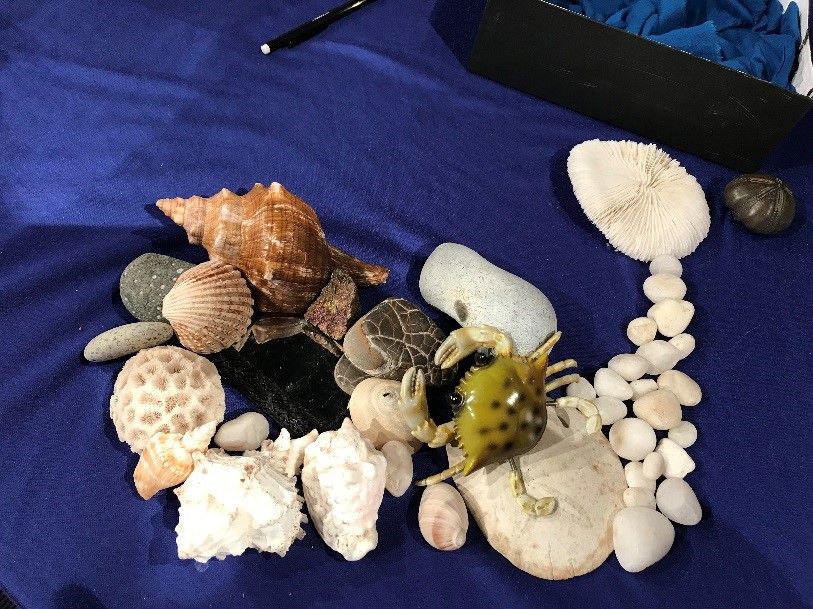 This week's Bring Me Laughter blog from Gil Graystone takes a look at creating songs together - including a fun song-writing activity for everyone of all ages to try at home!
Find out more about the dementia arts project at Bring Me Laughter and click Bring Me Laughter at Home for more content for you to check out and take part in from home.
Creating Songs Together
There are various ways of writing songs - sometimes alone, sometime with others and in our Bring Me Laughter sessions, our resident musician, Kriss Foster co-writes songs with our participants. Group song-writing enables participants to feel connected and has a positive impact on language function, communication and social interaction.
Kriss first introduced this co-writing process during Lancaster Session 5 of the Bring Me Laughter Project. This seaside themed session involved singing on 'the coach', making music whilst dancing the conga onto 'the promenade', creating a 'shore line of rock-pools' and trying out synchronised swimming at 'the lido'.
For inspiration for the song, Kriss passed round a bucket full of sand, creating a tactile experience where everyone took their turn to search for small random objects hidden in the sand. Kriss then asked questions about the found items - ranging from a plastic hermit crab to a Father Christmas cake decoration! Everyone let their imaginations flow.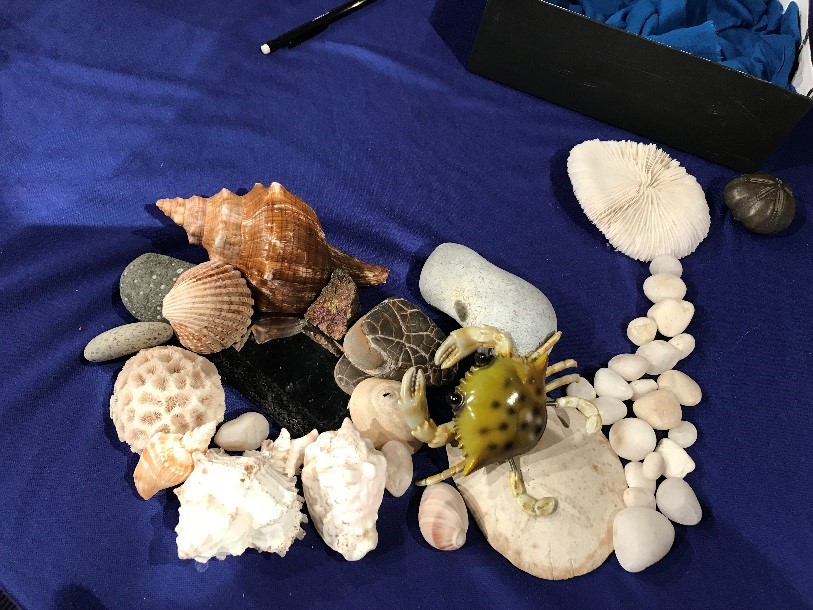 Someone called the crab Me-Shell/Michelle and this sparked a series of questions:
Where does Me-shell live?
What does she like to do in her spare time?
What does Me-shell dream of?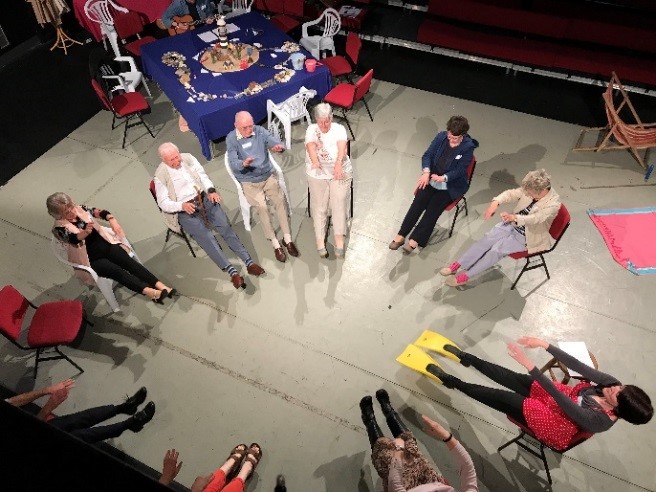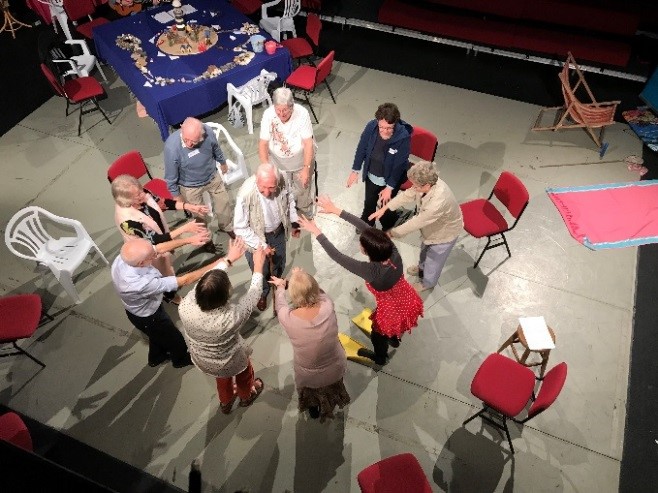 Whilst the group became involved in a 'synchronised swimming' event with artist Anna Daly, Kriss was set the challenge to weave the responses into verse and work it into a song - all in twenty minutes!
Kriss' song 'Me-Shell the Sea Snail' was a lovely, funny surprise. You can listen to it here: Me-Shell the Sea Snail
Create your own song (An activity for any age):
Collect together a small number of random objects
Decide on a character based on one of the objects
Ask a number of questions similar to the ones above: What is their name? Where do they live?
What do they do in their spare time? What are their dreams? Who do they meet?
You can use an existing well known tune or create a new one.
Alternatively, you could take an existing song and substitute new words for old ones! Doesn't matter how random the words are or how much sense it makes. It's good fun!
We'd love to hear what you make! Tag us on social media, use the hashtag #BringMeLaughteratHome or send your audio and video to gil@dukeslancaster.org
Bring Me Laughter
Session 5 at The Dukes, 13 June 2019
Artist/ Facilitators: Anna Daly (Movement specialist); Kriss Foster (Musician) and Alison Clough
(Visual Artist)