Widescreen: Introducing Mandabi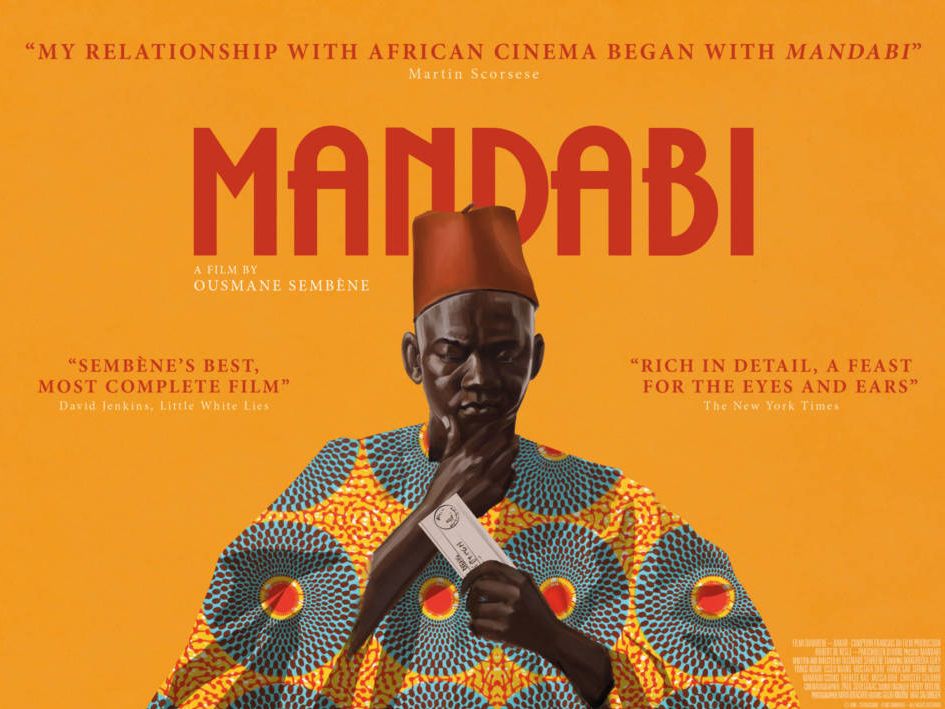 Few African films are released in the UK and often the cinema from the continent has been overlooked or ignored when the artform's history has been written about. It is a situation that filmmaker and critic Mark Cousins has described as an "amnesia", declaring that "you don't know cinema if you don't know African cinema". One of the continent's most acclaimed filmmakers is Senegalese writer-director Ousmane Sembène who has been described as "the father of African film" due to his pioneering career. Following a stunning new restoration of his 1968 film, Manadabi is screening in UK cinemas this summer, offering audiences the rare opportunity to watch this cinematic landmark on the big screen. To celebrate our screenings of the film on Monday 5 and Wednesday 7 July we've asked Film Curator and Historian Keith Shiri to introduce the importance of Mandabi.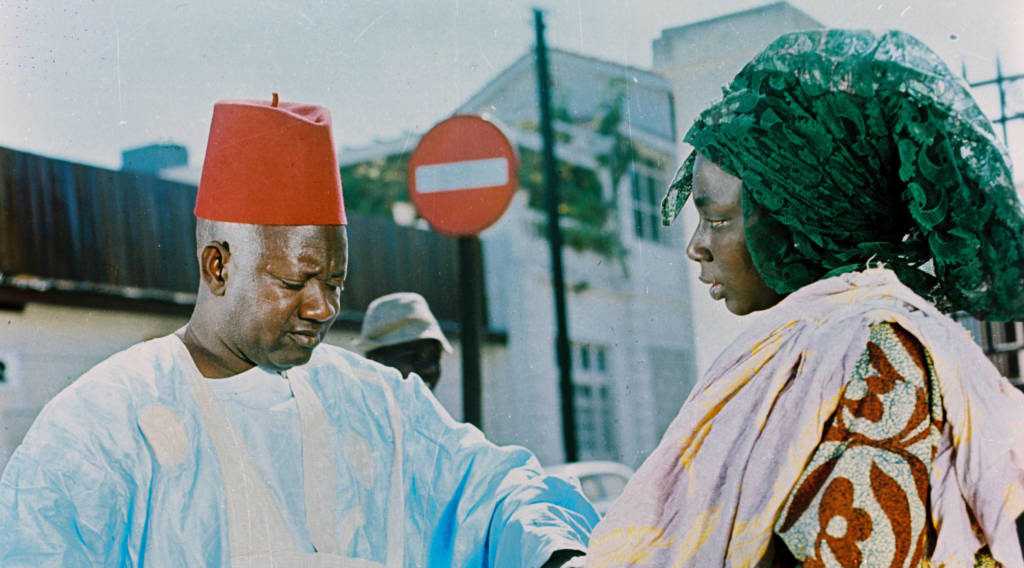 A deserving winner of the Special Jury Prize at Venice Film Festival 1968 and arguably one of Sembène's important works, Mandabi demonstrates Sembene's unerring brilliance as a storyteller. Here the late Senegalese director often referred to as the father of African cinema, mixes satire and the serious questions about class, patriarchy, gender and the impact this has had on Senegalese post-colonial society. Adapted from his novel Le Mandat or the Money Order and shot in Wolof, Mandabi was the was first-ever African film to be shot mainly in an African language. Sembène had made a move from literature to filmmaking because he felt books were reliant on literacy and cinema could speak to the Senegalese masses who were largely illiterate.
The film is centered on Ibrahima Dieng (Makuredia Guey) a lazy pompous man and his two hard-working and obedient wives Mety and Aram (Yunus Ndiay and Isseu Niang). Sembene wastes no time in his characterisation of his main protagonist's empty vanity that hides his poverty and destitution. From the opening scene where Dieng is enjoying the gentle facial grooming and massaging of his shaved head as he prepares for the Friday prayer at the local mosque, to Dieng feasting and belching after lunch. He is a proud sixty-something old man resplendent in his blue boubou, who receives a letter with a money order of 25,000 francs (about £ 40) from his nephew in Paris. His wives suggest that he finds someone to read the letter for him. In the letter his nephew Abdou wants Dieng to divide the money and give three thousand francs to his mother, who is Dieng's sister, and keep two thousand for himself and the rest for safekeeping.
His two wives who can barely feed their family, now rely on the money order to get food on credit from the local grocery and to other various vendors in their compound. As the news of imagined wealth quickly spreads Dieng is harassed by friends and neighbours begging for loans and gifts of rice. His wives fend off the extortion attempts by various dodgy characters who suddenly start camping in their courtyard.
Although he seems to be an important member of his community, it appears that he has been unemployed and has been forced to rely on the resourcefulness of his wives. Women in Sembène's work have always emerged as powerful and heroic against religious and colonial constructs designed to perpetuate their oppression and misery of the poor and the illiterate. In Mandabi, Dieng's wives although their space is strictly limited to around the confines of their house and the courtyard, it is their determination and decisions that keep their household intact.
So, the money order from his nephew who has earned it by sweeping the streets of Paris may restore his male traditional role. But in order to cash the money order at the local post office, Dieng must produce an ID and for that, he needs a birth certificate with photos. He may be a big man in traditional life but to cash a money order requires an ID and for that, he needs a birth certificate with photos. This brings him face to face with post-colonial bureaucracy, petty corruption and crime.
Shot with stark simplicity, this beautifully restored print renders the vivid colours and the 1960s architecture of Dakar utterly tangible with convincing performances by Makuredia Gueye as the lazy apathetic and pompous man.
Keith Shiri
WATCH LIST
To discover more about the work of Sembène we also recommend:
BBC Inside Cinema: The Father Of African Cinema
In this BBC Inside Cinema episode, journalist Leila Latif explores how Sembène pioneered an approach to filmmaking for and about the people of Africa. At only 7 minutes long it is a short but informative introduction to the filmmaker's career.
Black girl
For those who want to discover more of his films, Sembène's 1966 film Black Girl is available to rent on the BFI Player.