Weaving An Artistic Web At The Dukes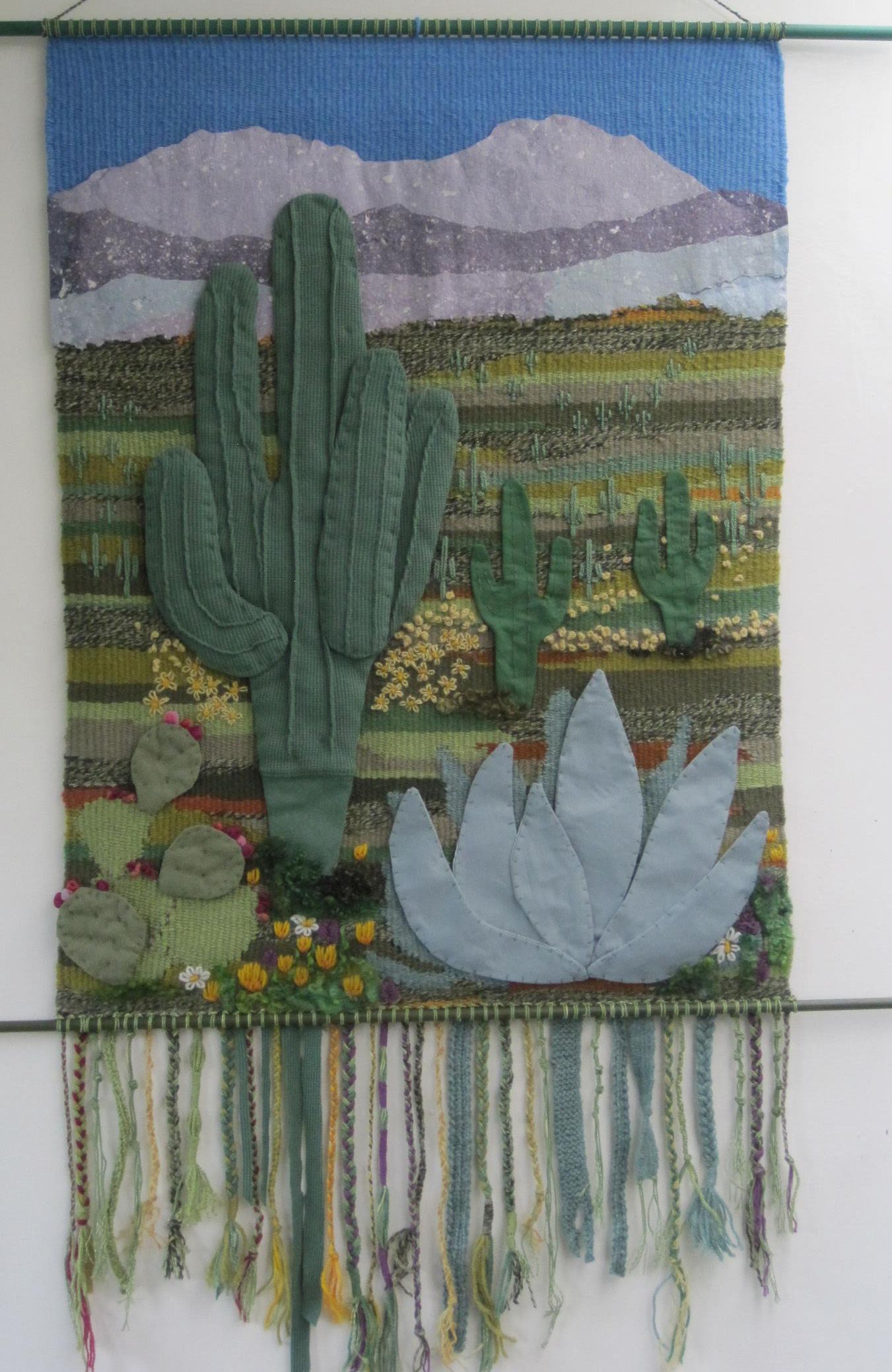 Autumn might be spider season but there's a web with a difference currently on display in our gallery.
The Web Of Life is the latest exhibition by Lancaster artist and Dukes staff member, Jaini Hadley whose beautiful weavings and hangings are adorning the walls of our gallery until October 20.
Jaini said: "Spider Woman was the deity who taught the Navejo to weave. By her use of web cords binding everything together, she also taught the connection of the land to our destiny.
It is this feeling for the land that resonates with me as a weaver, joining strands to make a whole."
Having trained at the Central School of Art in London, Jaini is a former high school teacher who retrained as an art psychotherapist and worked as an art therapist and creative artist at St Mary's Hospice in Ulverston.
She now combines her weaving and journal making, with writing, teaching, and workshops as well as being one of our housekeepers.
In 2015-16, Jaini was artist in residence at the Petrified Forest National Park in Arizona and bristlecone pines from the Colorado Rockies feature alongside driftwood from Morecambe Bay in her Twiglets hanging in the exhibition.
Also on display are a series of weavings inspired by the grey stone walls and patterns of lichen and moss found at Coniston.
If you are making a special trip to see The Web Of Life, call the Box Office as sometimes the gallery is used for other activities.