Top 10 Selling Films of 2017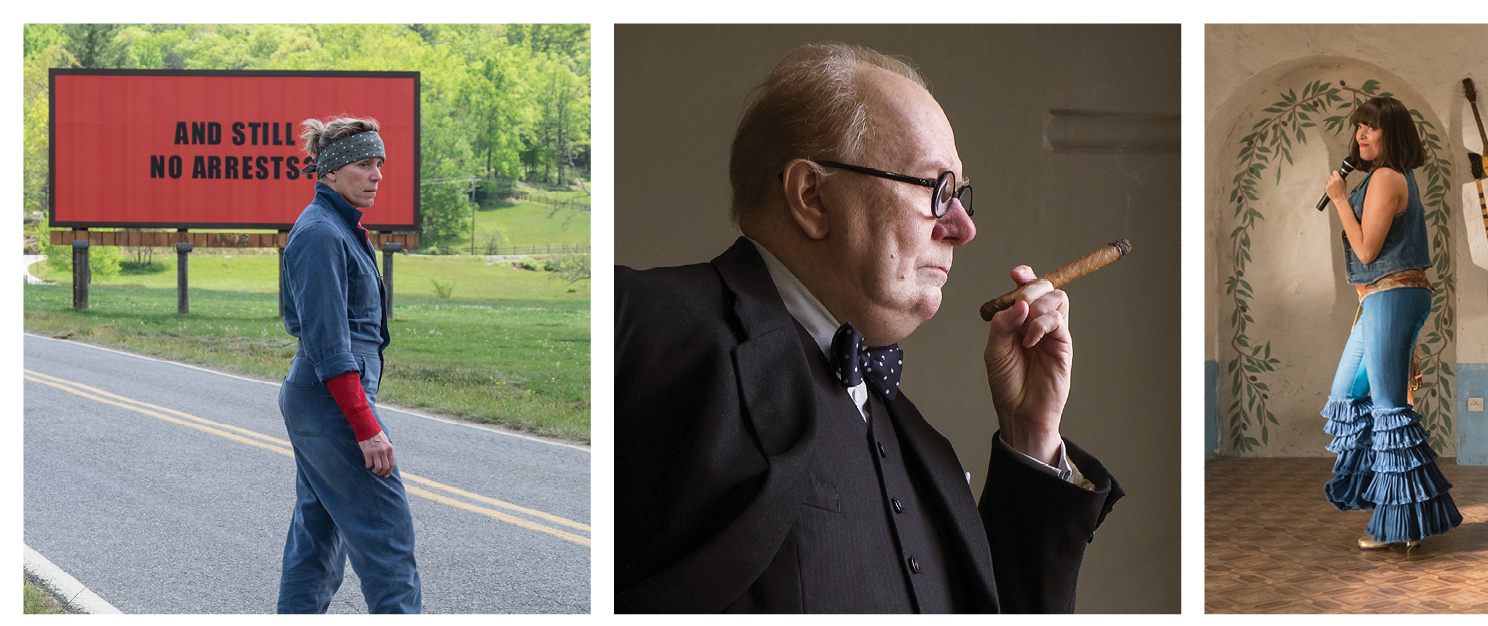 As 2017 comes to a close, our Programming Assistant Lauren Randall reflects on a year of films here at The Dukes, particularly which releases proved the most popular with our audiences. Our top 10 highest grossing films of 2017 are:
La La Land
Dunkirk
Victoria & Abdul
Manchester by the Sea
Lion
Jackie
The Death of Stalin
My Cousin Rachel
Murder on the Orient Express
Moonlight
La La Land
might have infamously failed to land Best Picture at the Oscars but it came out on top here, despite its postmodern homage to Hollywood musicals and romance dividing audiences. Notably it's the first musical to find a place, let alone top spot, in our highest-grossing films in quite some time.
The film that swooped in to claim Best Picture, Barry Jenkins' independent hit Moonlight, bookends our list, having seen its numbers dramatically boosted by its awards success. A quiet, intimate film balancing race, sexuality and class, it was great to see what could have potentially been a small release reach wider audiences.
Similarly, both Manchester By The Sea and Lion built upon awards-buzz and storming word-of-mouth to come back again and again to our screens. Emotional and evocative for quite different reasons, it's also fair to say that these two probably caused the most tears amongst audiences.
Pablo Larrain's Jackie had a more muted presence on the awards circuit and at worldwide box offices than anticipated so it was a pleasant surprise to see it strike a chord. We highly recommend fans of Jackie check out Larrain's other 2017 UK release, Neruda, which had a quieter release here but a warm response.
Meanwhile, Dunkirk looks set for a busy awards-season in 2018, having already garnered a plethora of nominations at the Golden Globes. Christopher Nolan's much-lauded epic landed in August, a traditionally quiet period for our cinema.
Judi Dench is an incredibly popular draw for our audiences and it was unsurprising to see her second time as the British monarch in Victoria & Abdul (after 1997's Mrs Brown) be such a crowd pleaser. It is the fifth time a Dench film has appeared in the top 10 in the past 6 years. Having had a year off from our list in 2016, it's fitting that Dench has two films in 2017's, with her second appearance being Murder on the Orient Express, directed by and starring Kenneth Branagh and an unrivalled moustache. (It's also been a good year for Sir Ken who appeared – sans facial hair – in Dunkirk.)
British prestige titles and ensembles frequently dominate our lists, a rule both My Cousin Rachel, a Daphne du Maurier adaptation, and The Death of Stalin, featuring an all-star comedy cast, adhere to despite being wildly different works. Both did star Simon Russell Beale though, who kicked off a great year of Stage on Screen with his headline performance in The Tempest, produced by our honorary patron Andy Serkis' Imaginarium Productions.
A Q&A with Death of Stalin co-writer Ian Martin was another great highlight for us, as was our late January one with Prevenge writer, director and leading star Alice Lowe.
2017 was a fantastic year for cinema and there are a number of high-profile and popular titles that missed out on the Top 10, with Film Stars Don't Die In Liverpool, The Party, The Sense of an Ending and Hidden Figures just missing out. There wasn't a foreign film to quite match the success of last year's Julieta but Park Chan-Wook's The Handmaiden, a gorgeous adaptation of Sarah Water's Fingersmith, was a very respectable number 18 (appropriate considering its certificate). Some of these films are returning in the New Year; others are highly worth catching up on.
We'll be posting our own personal Top 10 lists before the New Year. In a way, it's nice that it's proving so challenging: there were so many great releases, big and small, that it'll be a tall order to create such a short list.
Thank you again for all your support.