Aladdin Hits The Heights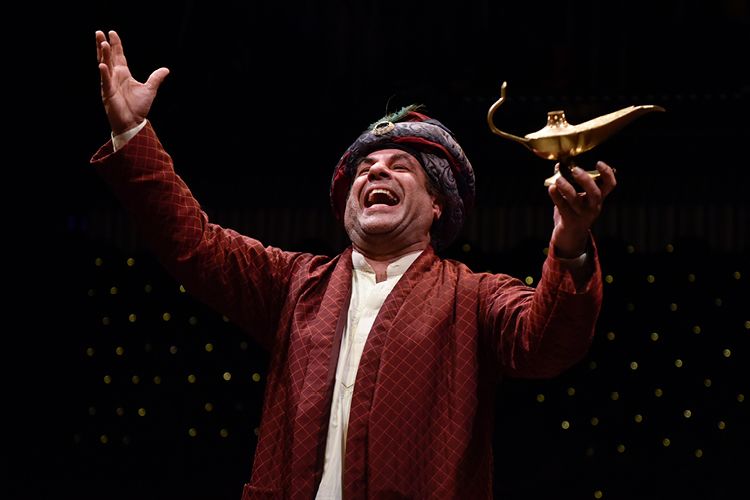 Our festive production of Aladdin is flying high with audiences and critics alike.
Thousands of people have already seen the show which is set to become one of our most popular Christmas productions in recent years.
"It whizzes along, jam-packed with songs, silliness and some light-touch moralising," said The Stage in their 4-star review and the show also received 4 stars from The Reviews Hub who described it as 'fantastic fun'.
Whatsgoodtodo.com went one star further and said Aladdin was The Dukes best show yet. "At the end of the day the real judges of the show are the children and judging by the faces of the children around us, this production was a definite hit."
The Lancaster Guardian said audiences were sure to leave with a warm fuzzy glow: "It's funny, lighthearted and has plenty of laughs for both adults and kids."
Northern Soul described Aladdin as "truly spellbinding" and "highly entertaining" while The Big Issue said we had done a brilliant job of retaining our integrity and reputation for truly original Christmas family theatre while incorporating a hearty dose of high-jinks and comedy.
For Virtual Lancaster, "the talent, energy, friendly warmth and infectious joy shine out of this cast in this show."  "It's ideal for bringing people of all ages together at Christmas," they said.
If you want to see what all the fuss is about, Aladdin runs until January 6.