Watch System Crasher online & help support The Dukes too!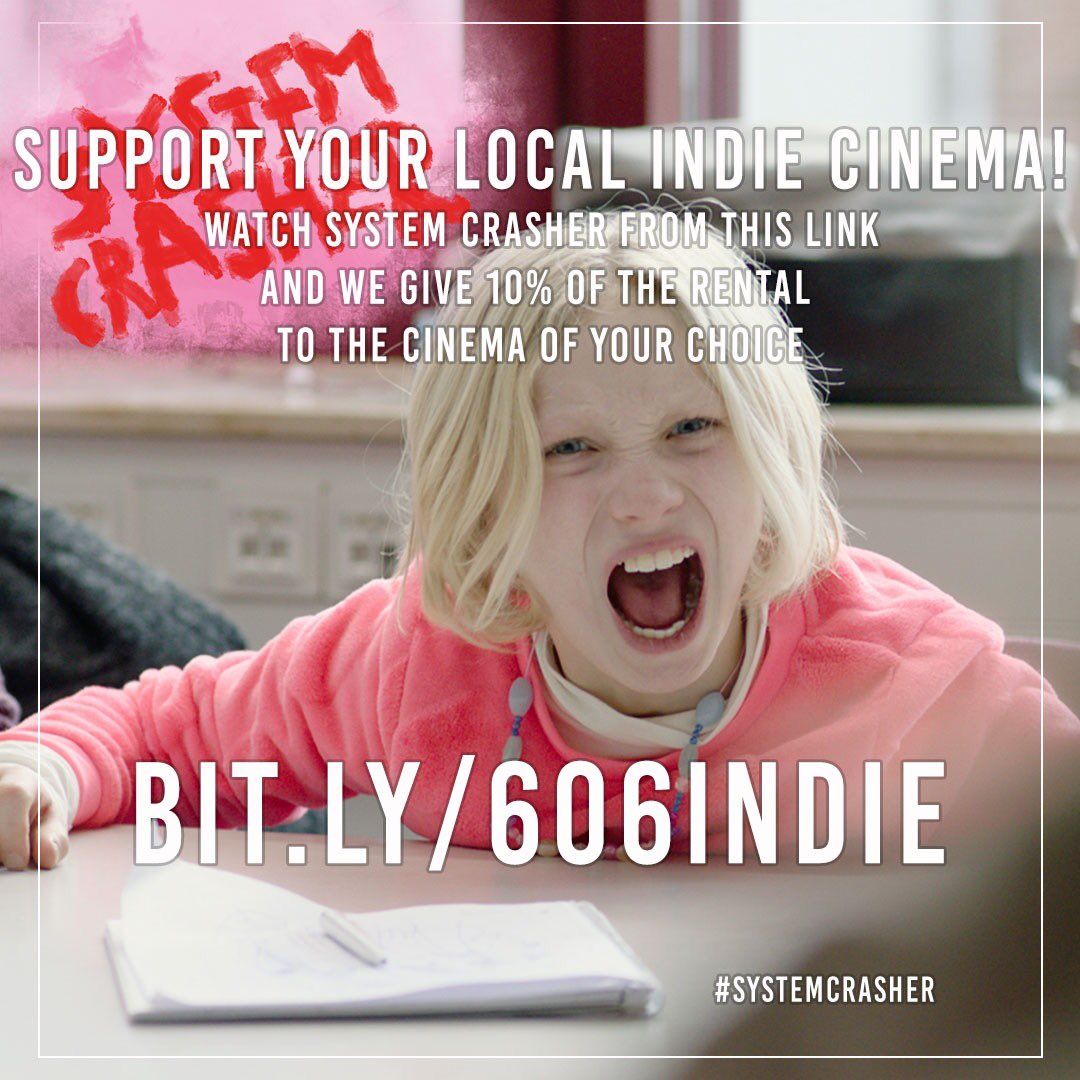 Our friends at 606 Distribution have made it possible for you to watch German indie gem System Crasher - which we had planned on screening this month - and donate to The Dukes in the process!

If you rent the film from their website, they'll donate 10% of the profit to the cinema you choose.

To rent: System Crasher at 606 Distribution
System Crasher tells the story of Benni, a 9 year old girl fuelled by anger, desperate to be reunited with a mother who's scared of her, and known to protection services as a 'system crasher'. In steps Micha, an anger management trainer who steps in as Benni's school escort. Will he be able to succeed where all others despaired?
★★★★★ (The Observer)