Duke Box #3: Our Guide to the Best Films on TV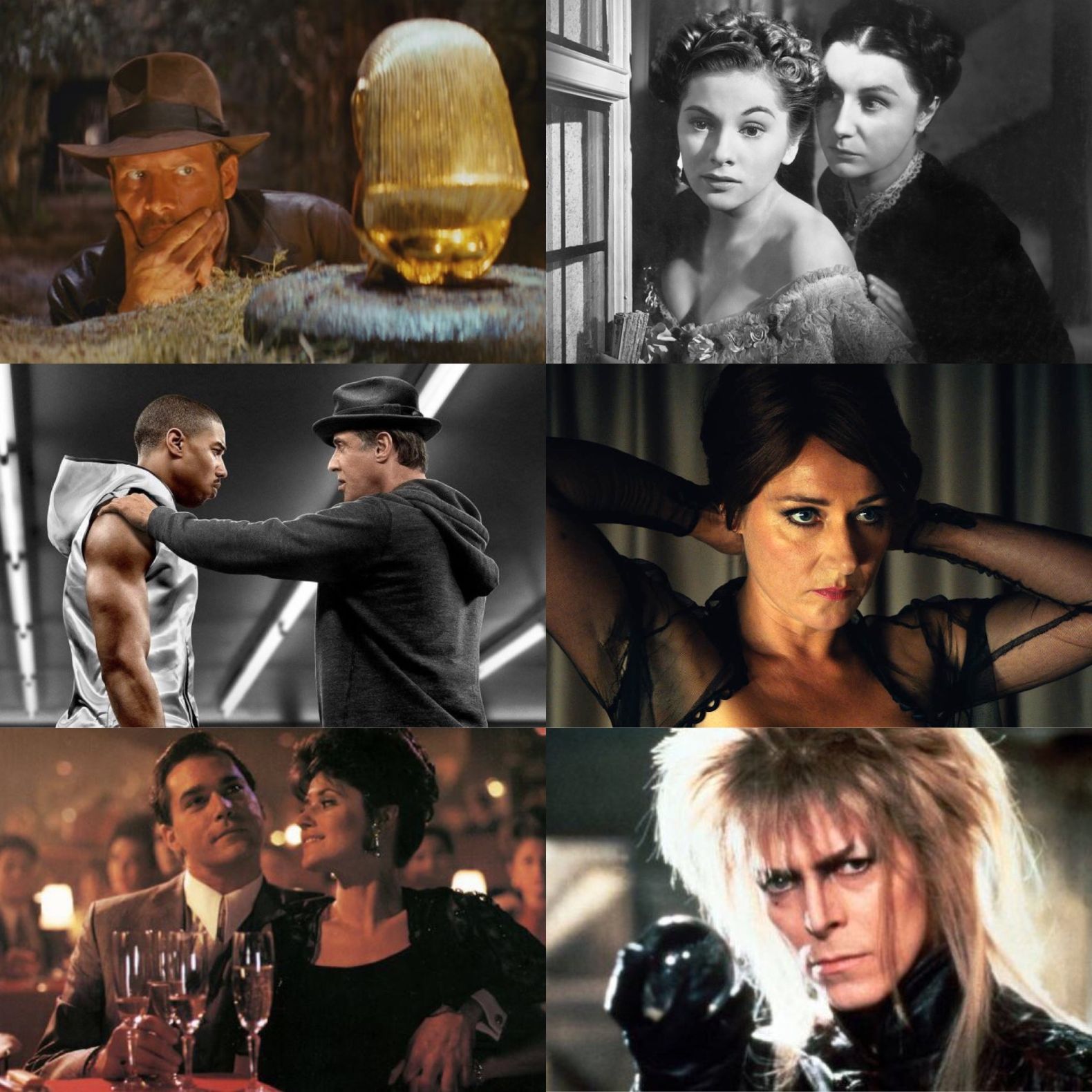 Hi everyone,

After a little more limited selection in our first Duke Box, freeview channels are now a veritable smorgasbord of cinematic delights. With what would have been the start of the Easter holidays this week, there's even more choice – especially for families. But there's also a little something for everyone too: classics, some recent greats, even a little of horror…
Top Pick of the Week: Wednesday's early evening screening of Hitchcock's tremendous take on Daphne du Maurier's Rebecca
By no means an extensive list of all the films available to watch, these are just my pick of the bunch:

Saturday 4:
The Muppets (2011) – BBC2, 4pm
Nanny McPhee (2005) – ITV2, 4.50pm
Hail, Caesar! (2016) – Film4, 4.15pm
Mad Max: Fury Road (2015) – ITV2, 9pm
Inception (2010) – ITV, 10pm
Ghost Stories (2017) – BBC2, 10.45pm
The Duke of Burgundy (2014) – Film4, 1.25am (rolling into Sunday)
There's much family fun and joy to be found in the wonderful The Muppets and Nanny McPhee on Saturday afternoon, as well as Coen Brothers comedy in Hollywood pastiche Hail, Caesar! It features an abundance of acting riches, as does Christopher Nolan's visually stunning sci-fi/action masterpiece, Inception. If you're in the mood for darker, British horror film Ghost Stories sees Andy Nymen and Jeremy Dyson's hit play make the leap to film. And I couldn't not mention two of my favourite films from the past decade: George Miller's wild, beautiful, brutal Mad Max: Fury Road (that film score!) and The Duke of Burgundy, Peter Strickland's unique, stylish and sensual take on a tender love story.
Sunday 5:
Rio Bravo (1959) – ITV4, 6.10pm
Skyfall (2012) – ITV2, 8pm
A Monster Calls (2016) – BBC1, 10.30pm
Enough Said (2013) – C4, 12.10am (rolling into Monday)
Mud (2013) – C4, 1.45am (rolling into Monday)
There's a great chance to see a classic Western in the early evening on Sunday, as John Wayne, Dean Martin and Angie Dickinson face off against a no-good rancher in Howard Hawks' Rio Bravo. Elsewhere, there may not be Bond in our cinemas but it's always somewhere on television, and this Sunday sees Skyfall, one of its finest, head to BBC1. If you stay on the channel, you'll be able to experience the emotional gut-punch that is A Monster Calls – not the horror film that it sounds like, but a fantasy story about a child struggling to cope with his mother's serious illness. There's a super, late, late night double-bill on Channel 4 in comedy drama Enough Said and Jeff Nichol's Mud; not the best time for two brilliant indies, but they might crop up On Demand and I'll flag them up again if they repeat them.
Monday 6:
Kubo and the Two Strings (2016) – Film4, 12.40pm
My Foolish Heart (1949) – Sony Classic, 3pm
Paddington (2014) – Film4, 5pm
Berberian Sound Studio (2012) – Film4, 1.30am (rolling into Tuesday)
There are two truly divine family films from recent years showing on Monday afternoon, with the stunning animation of Kubo and the Two Strings and beloved bear Paddington's escapades. My Foolish Heart, staring Dana Andrews and Susan Hayward, is classic afternoon fare, full of romance lost to WWII. There's more middle-of-the-night Peter Strickland fare too, with Berberian Sound Studio, a brilliant homage to 1970s Italian giallo horror.
Tuesday 7:
The Lady from Shanghai (1947) – Sony Movies Classic, 7.45am
My Life as a Courgette (2016) – Film4, 1.05am (rolling into Wednesday)
Witchfinder General (1968) – The Horror Channel, 2.35am (rolling into Wednesday)
The scheduling for these gems might be a little unkind – apart from classic Vincent Price horror Witchfinder General, which lives for middle-of-the-night viewing – but I couldn't not mention the chance to see Orson Welles/Rita Hayworth film noir The Lady from Shanghai and the truly unique, devastating and beautiful animation My Life as a Courgette. I'll flag them up again if they surface in later weeks at better times.
Wednesday 8:
Labyrinth (1986) – Sony Movies, 4.30pm
Rebecca (1940) – Talking Pictures, 6.20pm
Creed (2015) – 5Star, 9pm
Dance (magic dance) around your living room with Jim Henson's family favourite, Labyrinth, as a young Jennifer Connolly goes on a quest to rescue her baby brother from David Bowie's Goblin King (and his exceptional wardrobe). Bowie's stooges might remind him of the babe, but Joan Fontaine's young bride isn't allowed to forget the previous Mrs DeWinter in the gothic Rebecca. The only one of Hitchcock's films to win Best Picture, it's a sublime adaptation of an exceptional novel and a great way to start your evening. Creed, meanwhile, is full of adrenaline, emotion and great performances from Michael B. Johnson, Sylvester Stallone and Tessa Thompson, with Ryan Coogler's award-winning addition to the Rocky franchise packing a real punch.
Thursday 9:
Goodfellas (1990) – ITV4, 10.05pm
One of the greatest. Scorsese's film about gangster Henry Hill is a work of art from start to finish. There are iconic shots and scenes, brilliant soundtrack drops ('Layla' gets the big mention but I'm especially partial to the use of Harry Nilsson's 'Jump into the Fire'), smart and sharp dialogue and editing, and actors at the top of their game.
Friday 10:
The Lavender Hill Mob (1951) – BBC2, 3.30pm
Raiders of the Lost Ark (1981) – BBC1, 6.40pm
Zodiac (2007) – Sony Movies, 9pm
The African Queen (1951) – Sony Movies Classic, 9pm
What a line-up for Good Friday. Lauded by the BFI as one of the finest British films, classic Ealing comedy The Lavender Hill Mob sees Alec Guinness and Stanley Holloway in a spot of bother after they try to rob a bank. Then archaeologist Indiana Jones takes on the Nazis in the search for the legendary Ark of the Covenant in Raiders of the Lost Ark, a film I don't think I could ever get bored of, even if I tried really hard. And in the evening there's a choice between David Fincher's brilliant mystery thriller Zodiac, which tells the story of the investigation into one of America's most notorious serial killers, and the classic Bogart-and-Hepburn team-up, The African Queen.