Speak Up!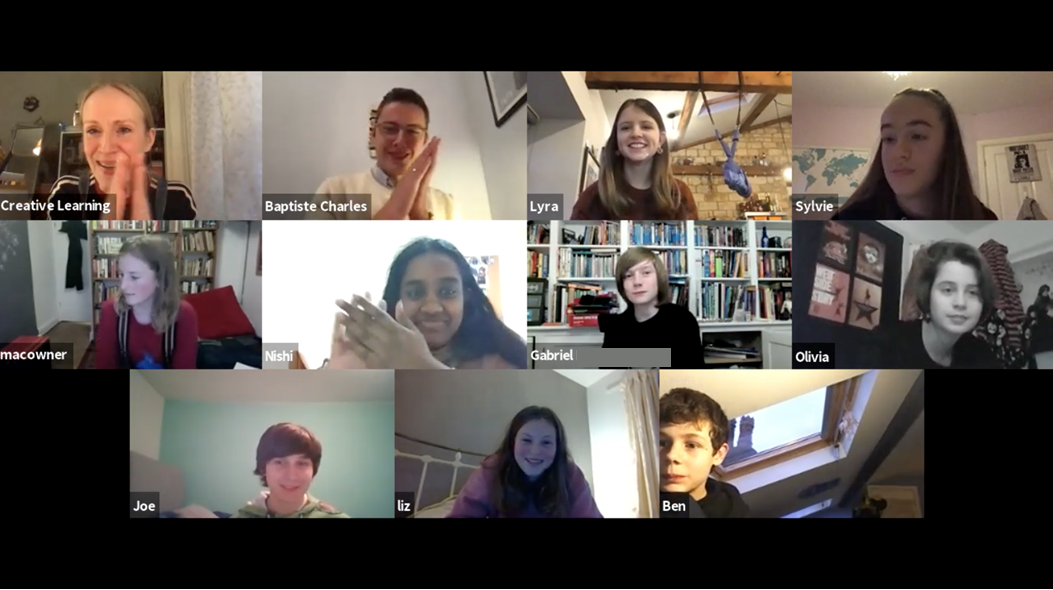 Terry O'Donovan, Co-Artistic Director of Dante or Die talks about the opportunities for remote devising projects in this guest blog:
Twelve months ago, we would never have been invited to be a lead artist on a remote facilitated devising project that would culminate in a film… At Dante or Die, our raison d'être has been literally sharing spaces with our audiences and the communities that make our projects with us. As a performer in our shows, I've been crammed into bathrooms and storage units with our audiences, slid around café floors through their feet and fallen asleep on audience members laps.

When Carl approached us to work on Speak Up! we had just launched our first video podcast and leapt at the chance to work creatively with young people on a new digital project. Covid has stolen precious moments of connection and development for so many young people. The fact that Speak Up! is focussed on sharing their experiences, passions and beliefs makes it an electrifying project to work on.
Reflecting on a year that includes Black Lives Matter demonstrations, statues being pulled to the ground and the storming of the US Capitol, it's an exciting moment to respond creatively to the word protest. Not only has the creativity and energy of these young artists has been inspiring to the entire team, but their deep engagement with knotty contemporary issues has been giving all of the adults in the Zoom room much needed hope for both the wellbeing of our fellow humans and for the future of art to provoke and get people talking.
So many theatre-makers have approached using digital platforms to create urgent responses to the world we're living in. Despite so many frustrations with the remote world we're navigating, it's been a tonic to see young people experimenting with how to create through filming themselves dancing in parks, clever screen sharing, text message dialogue, singing on voice notes.
It's also been something of a revelation for us as a company. For one, we've been able to work with theatre-maker Zoe Hunter who relocated to Glasgow a few years ago so has been out of the Dante or Die loop since then. It's pretty special to be able to collaborate with an artist 400 miles from our base. We've discovered that one of our favourite site-specific devising exercises translates brilliantly to Zoom, and that the collaborative ethos of our creative processes can thrive in this new landscape.
I cannot wait to be in a pool, church or car park creating new work with local people, but it's not always possible to get everyone in the 'room'. So, I'm also looking forward to creating new digital projects in a similar vein to Speak Up!. And if we can make more work with more people who might not otherwise be able to take part then that's a win-win situation.
Terry O'Donovan
Co-Artistic Director, Dante or Die