Sir Ian McKellen At The Double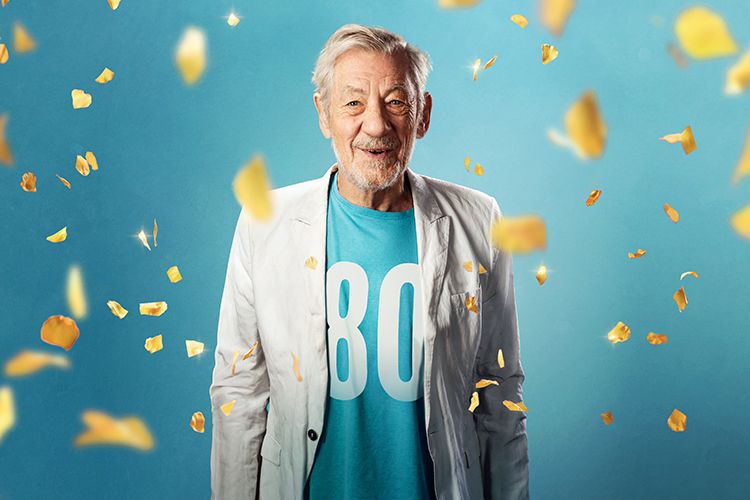 Owing to unprecedented demand, we are delighted to announce Sir Ian McKellen will perform an extra show when he visits us in May.
When Sir Ian said that he would be celebrating his 80th birthday by presenting a new solo show at 80 venues nationwide, tickets for The Dukes date sold out so fast that the veteran actor has agreed to add a matinee performance.
His new intimate show is a mixture of anecdote and acting, including Tolkien, Shakespeare, others…and you, the audience.
"The show starts with Gandalf and will probably end with an invitation to act with me on stage. In-between there will be anecdotes and acting," said Sir Ian.
All profits from the show will benefit a specific cause here at The Dukes which is a registered charity.
Tickets for the extra 2pm show on May 28 are available to Dukes Supporters and the general public. Those who already have tickets for the evening performance can't apply for the matinee show.
Anyone who entered the lottery in November for the evening performance and was unsuccessful, or has added their name to the waiting list will automatically be added to the new process for tickets and doesn't need to do anything.
Our Patrons and Guardians are guaranteed a matinee ticket as long as they book before 7pm on January 29.
To be in with a chance of tickets, our Friends and Champions must enter the supporters lottery and non-supporters must enter a public lottery, all before 5pm on January 29.
Entering the lotteries must be done online at https://dukes-lancaster.org/?event=ian-mckellen-stage-matinee-2 or by contacting our Box Office on 01524 598500. Successful applicants will be informed by phone or email on January 30.
All bookings are limited to two tickets per person and are priced £40 for rows A-H and £35 for rows J-M.
Contact our Box Office or email tickets@dukes-lancaster.org with any questions.