Scrapper – 'Daddy-Daughter' Drama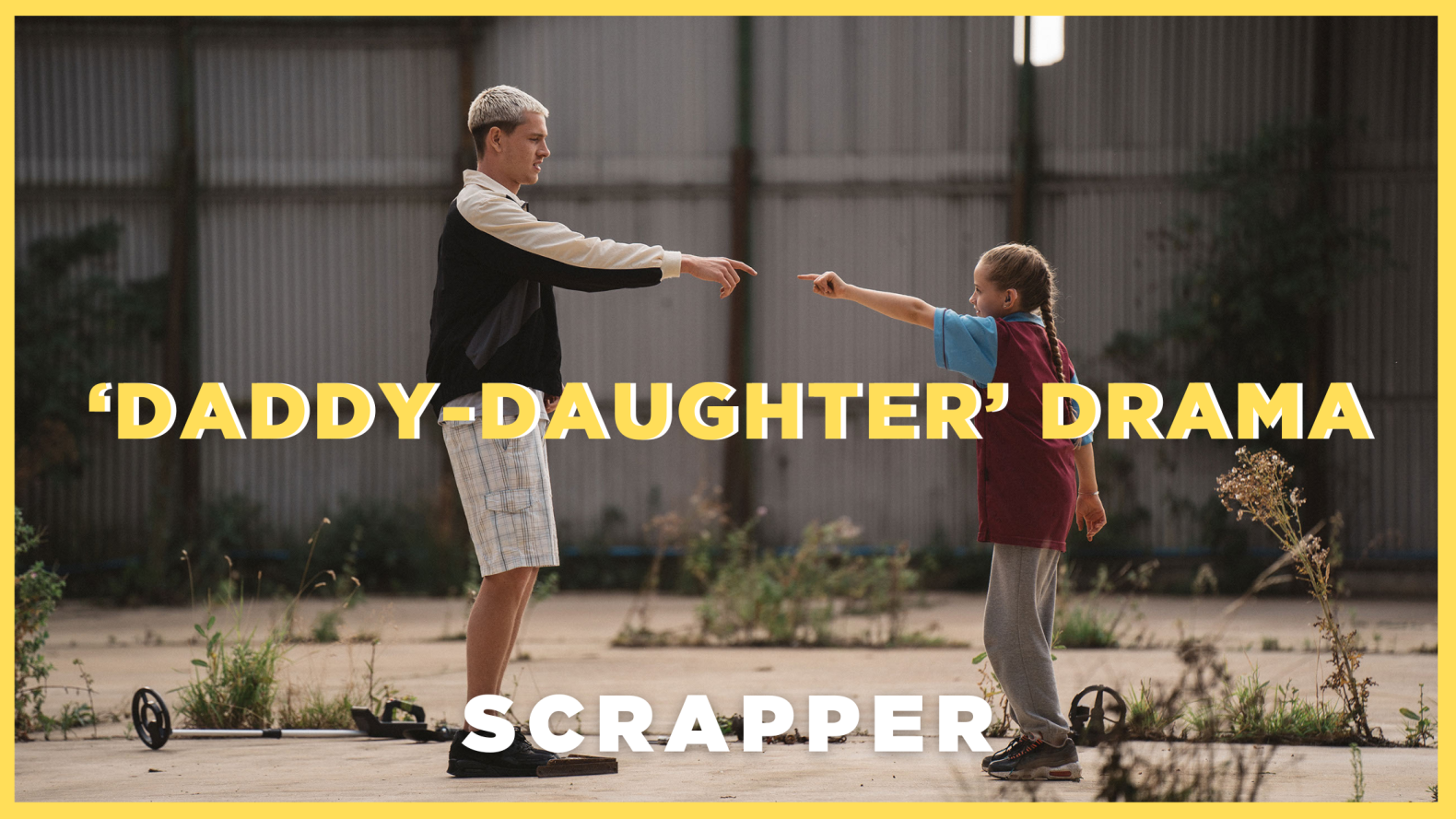 Written by Zoe Crombie
Every woman is someone's daughter, but it's sometimes tough to feel represented by the characters ascribed to the role of 'daughter' onscreen. In action movies they're vulnerable objects to be saved, in comedies they're shallow, catty teenagers rooting against their parents, and in kids' movies they're often the passive side of a son and daughter duo in which, you guessed it, the boy saves the day. There are absolutely exceptions out there, and its always a delight to see a film where the 'daughter' character is a fleshed out, unique individual – films like British kitchen-sink comedy Scrapper, the feature debut of director Charlotte Regan.
Twelve-year-old Georgie has been alone since her mum passed away, and is doing an incredible job of keeping her life ticking over; she makes money, has friends, and can take care of the flat left behind for her. This means she isn't particularly convinced of Jamie – her immature dad – and his apparent role of 'caregiver' in her life. What matters most to the success of Scrapper is the chemistry between the two leads, and Lola Campbell and Harris Dickinson knock it out of the park as an unconventional father-daughter duo just getting to know each other in the wake of tragedy.
If you found yourself enjoying the heartfelt Aftersun last year, Scrapper is a similarly moving story with a slightly harder edge and a unique take on the relationship between father and daughter.
Scrapper is screening at the Dukes from 1st - 7th September