MAKE - Internship at The Dukes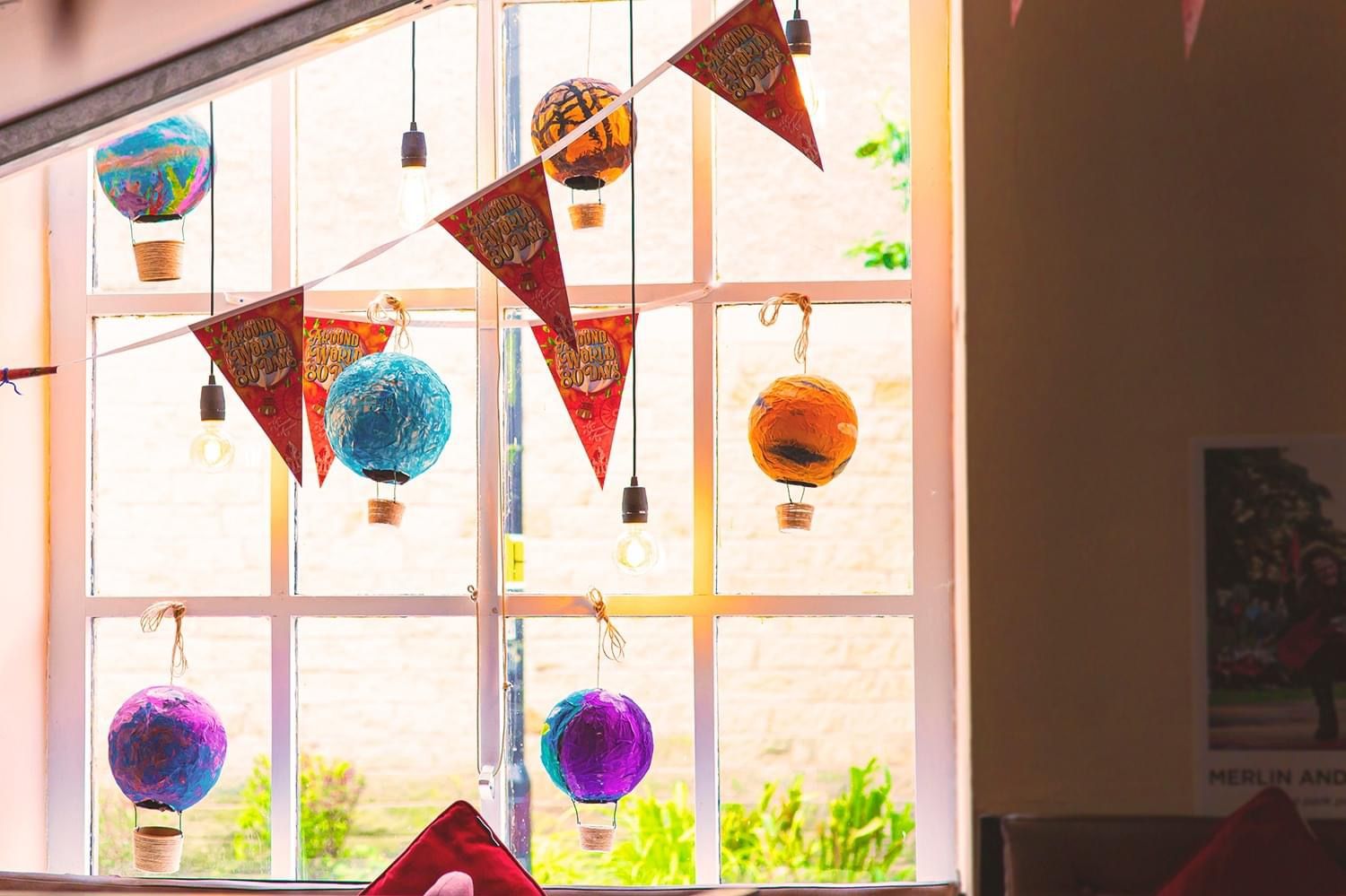 During my degree I have been working at the Dukes Theatre. The Dukes is a theatre in Lancaster, England. It is the city's only producing theatre venue and is an Arts Council England National Portfolio Organisation.
My work placement was part of the vibrant cultural partnership between Lancaster University and the Dukes called MAKE. This programme offers unique engagement opportunities and invaluable paid work experience in a community setting.
Working alongside a professional artist, I was responsible for the project management of an arts and craft project with the following schools: Mossgate Community Primary School, Morecambe Bay Primary and Flimby School in Cumbria. These schools are in some of the lowest socio-economic areas in the northwest with Lancaster, Wyre, Pendle, and Preston being in the 20% most deprived local authority areas in England. In 2020-21 20% of all Lancashire pupils relied on free school meals, this figure is only rising.
The Dukes has been entertaining generations of families with their summer promenade shows since 1987, attracting a total of more than half a million people. This summer's park show was Around the world in 80 days. My 90-hour work placement with the Creative Communities Department brief was to plan, create and resource materials for school craft workshops. Workshops involved making and decorating colourful paper mâché hot air balloons. To connect the balloons further with the Park show and balloons were painted with country flags and matching baskets.
These outreach workshops took place amidst the ongoing creativity crisis faced by English state schools. Since 2010 students taking art GCSEs has fell by 40% and the number of art teachers has declined by 23%. Against this backdrop, the UK government plans to cut art and design courses by 50% across universities and higher education institutions. Drama, art, and music are now a luxury for the state schools that participated in this project. Art strengthens problem solving skills, builds resilience and contributes to wellbeing.
As a result of leading this project, I have developed essential skills in organisation and time management while also having the space and flexibility to focus my creativity. I learnt the invaluable skills of responding a brief, managing a budget, and working to a deadline. During this project I made a total of 80 paper mâché balloons and hand painted them all white. This provided the schools with a good foundation allowing pupils to spend more time on the decorating process. Setting tasks for the summer work experience students who helped me with this process gave me useful insight into managing a team.
Practitioner Grace Heron explains: "I posed the question, 'where would YOU like to visit if YOU could go around the world in 80 days? The question was met with some silence at first - some of the children had never travelled out of the UK before. We talked and looked at photos of the Taj Mahal, Egypt's Pyramids, beaches of the south Pacific, the Easter Island to name but a few, and talked briefly about each location. This was a poignant moment, to remind the children out there in Maryport, of the great big, wild world…. and that they too, could travel there if they set their mind to it,".
Practitioner Vaz Lockett adds: "The sessions were a whirlwind of colour, paint and finding pictures of their favourite animals and flags! Much mixing of paint and cut-out pictures of sloths later and the balloons were ready for take-off. I think the project went well and it was a joy to see the enthusiasm the children had for art!"
Working alongside professional theatre practitioners Grace and Vaz was beneficial because I got a chance to learn first-hand about a creative career as a self-employed freelancer and the hard work and preparation that goes into planning, delivering, and evaluating creative workshops.
Overall, the hot air balloon craft project was a fun and essential experience for both communities across Lancaster and Morecambe and local creatives keen to make a difference. To see the balloons for yourself, visit the foyer at the Dukes, Lancaster where they are proudly displayed until 18 September. Each balloon is unique, beautifully designed and a reflection of the fun and hard work this project thrived on.
Clodagh Delahunty-Forrest
Clodagh has now graduated with a First Class Degree in Fine Art and Creative Writing from Lancaster University and is working for Lichfield Garrick Theatre in Lichfield.