Peter Pan Cast Fly In!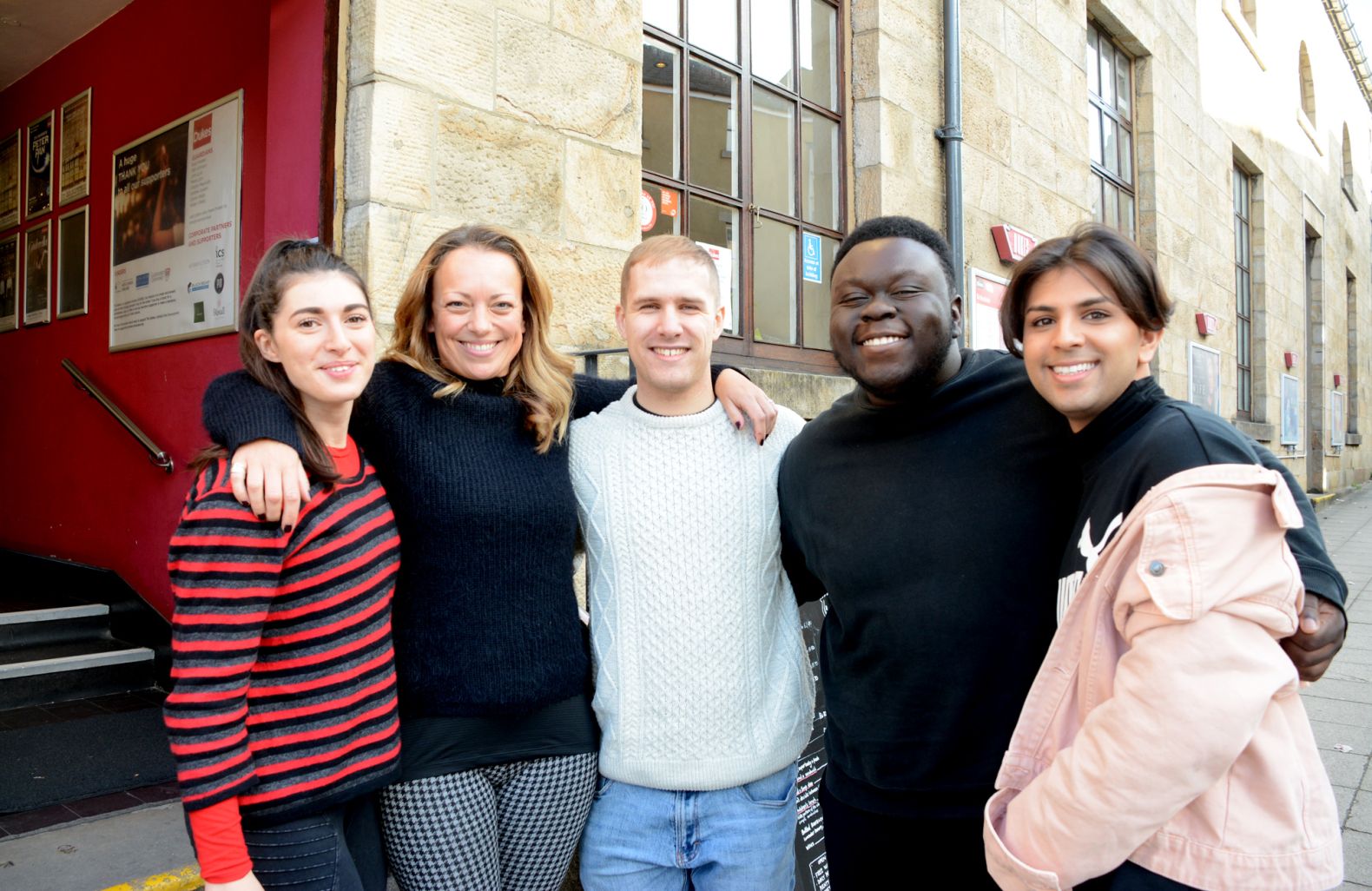 We're excited to report that the cast of Peter Pan have flown in today!
Helen Longworth and Dora Rubinstein will be familiar to those of you who came along to last year's production of Aladdin and they will be joined by Dukes newbies, Gareth Morgan, Jason Patel and Henry Mettle.
They began rehearsals today with a readthrough of the script which has been adapted by our Artistic Director, Sarah Punshon who will also direct this year's festive show.
"Peter Pan is a classic Christmas treat and is inherently theatrical as it was originally written as a play," said Sarah. "I am interested in telling Peter Pan from Tinker Bell's perspective."
Our Tinker Bell will be played by Jason Patel while Helen Longworth will appear as Captain Hook and Mrs Darling as, apparently, J. M Barrie always intended Hook to be female and played by the same actor as Wendy's mother.
Gareth Morgan will play Peter Pan, Dora Rubinstein plays Wendy, and Henry Mettle takes on a variety of roles including Jack and Smee.
Our version of this magical story will be packed full of fairy dust, flight and catchy songs performed in The Round where families can enjoy being close to all the action, fun and live music.
The story begins on Christmas Eve when Peter Pan and Tink take Wendy Darling on the adventure of a lifetime, meeting the mischievous Lost Boys and the terrifying pirate Captain Hook along the way.
Peter Pan is sponsored by Rossall School and runs from November 23-January 5.