Comedy Classic In The Castle Cells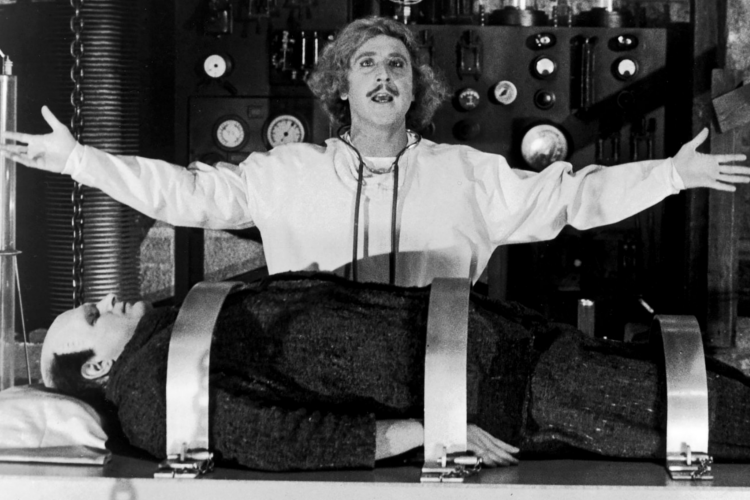 We've organised special screenings in Lancaster Castle's dungeons as part of a new season of classic comedy films.
Two screenings of Mel Brooks' iconic comedy Young Frankenstein(12A) will be held on November 15 at 6pm and 8.30pm in this spooky location and a few surprises are promised too.
In this brilliant spoof, also screened as part of The Dukes Frankenstein 200 season, a young American neurosurgeon Dr Frederick Frankenstein inherits the castle of his grandfather, the famous Dr Victor von Frankenstein, and travels to Transylvania where he learns how to re-animate the dead.
As part of the British Film Institute's three month long nationwide Comedy Genius season, we will also be screening Duck Soup(U); His Girl Friday (U); 9 To 5(15); and Safety Last!(U) at our Moor Lane cinema.
Considered one of the top film comedies of all time and starring The Marx Brothers, Duck Soup is screened at 1.30pm on November 10.
At 2pm on December 1, there will be An Introduction to Screwball by Dr Sarah Ilott, a senior lecturer in literature and film at Manchester Metropolitan University. This talk is free but tickets should be booked in advance.
The classic screwball comedy, His Girl Friday, starring Cary Grant will follow the talk at 3pm.
A fully restored version of the iconic Eighties comedy 9 To 5 starring Jane Fonda, Dolly Parton and Lily Tomlin is back on the big screen on December 4 and 11.
And there's a chance to enjoy Harold Lloyd's silent slapstick classic, Safety Last! with a live piano score by Robert Lee of Slightly Fat Features at 11am on December 8.