Oppenheimer - A Stark Reminder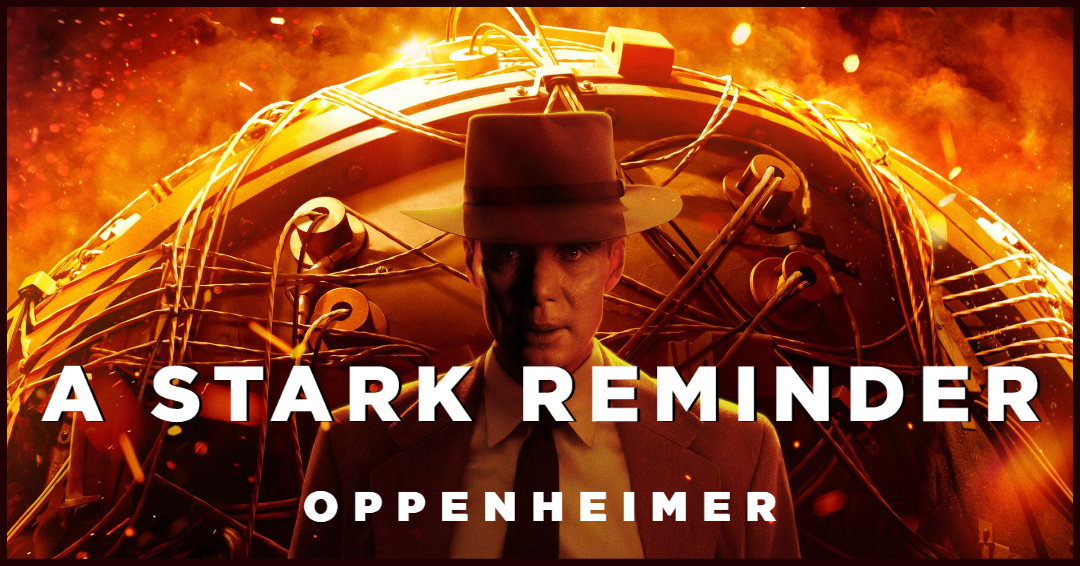 I, like the overwhelming majority of the population, do not know a world prior to the invention of the nuclear bomb - I have also never been alive during a period of genuine nuclear panic. The entirety of the Cold War passed by before I was born, and I received my first real taste of this dread early last year, when Putin's absurd, arrogant threats against the world were reported on. As much as I tried to reason my fear away – surely they wouldn't dare – I found myself afflicted by a series of several apocalyptic nightmares, and realised soon after that this was an initiation into the state of anxiety those older than me have been living on the border of for most of, if not all of their lives.
Oppenheimer is a film about the bomb, but it's more so a film about precisely this feeling – a sense of overwhelming dread created by the gleeful violence of the present and the unbearable uncertainty of the future. Thanks to Nolan's superb direction, and the masterful editing work of Jennifer Lame, this tension is felt both intellectually in the analysis of conversations performed by actors like Cillian Murphy and Robert Downey Jr. at the top of their game, and more viscerally in scenes like the inevitable Trinity Test, which left me half-unknowingly with my teeth bared and eyebrows raised for well over an hour after.
I understand if none of this sells you on the film – and why the escapism of a certain contemporary pink release is much more alluring. But I'm always drawn to movies that can capture a specific feeling, even if it's deeply unpleasant, and Oppenheimer will now stand forever among nuclear classics like Threads and When the Wind Blows for when you just need to sit down, shut up, and be shaken to your core.
Oppenheimer is showing from 4th August