Open Auditions For Park Show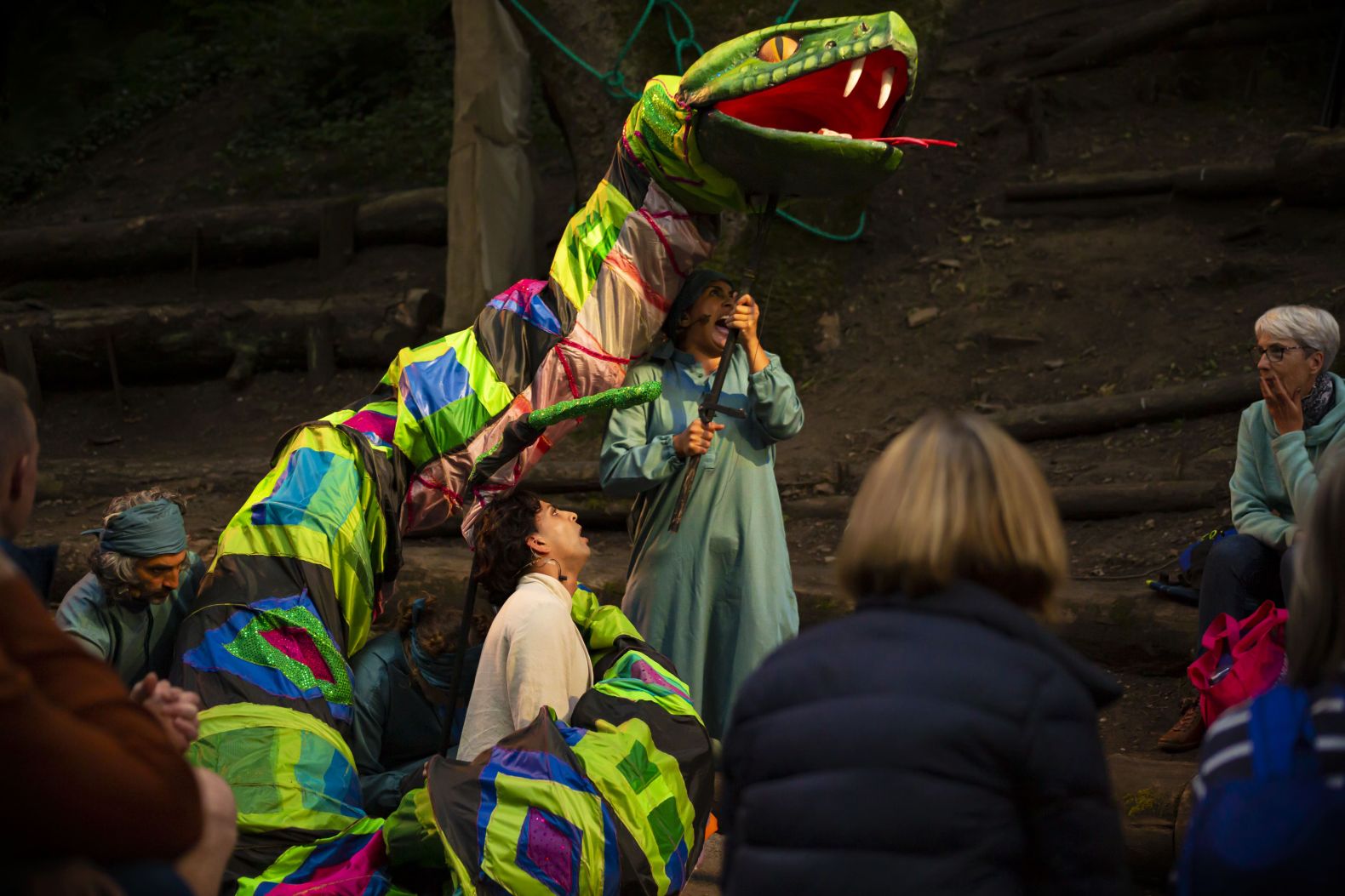 We are keen to meet more North West based actors who are confident singers and movers.
Open auditions are a great way to widen our knowledge and contact with local and regional based actors for current and future projects.
This opportunity is open to those based in the North West who are not currently involved in other aspects of the Dukes talent development programme.
We're particularly keen to meet actors who are local to us, and at least 10 slots will be reserved for actors with a home base less than 25 miles from The Dukes.
Auditions will take place on Monday 30th January 2023 in Lancaster with director, Sarah Punshon.
The Dukes has a 30 year tradition of creating promenade productions in this beautiful setting in central Lancaster: loyal audiences attend each year, moving between spaces in the park between each scene.
This production relies on a hard-working ensemble with everyone playing at least two roles.
All roles require skilled and confident singers and movers. The promenade format is physically demanding: performers move up and downhill between scenes, dance, sing and puppeteer – whatever the weather!
Rehearsals in Lancaster from 19th June, runs 21 July to 27th August 2023.
On Monday 30 January there will be four workshop audition sessions:
• 11am-12noon
• 12.15-1.15pm
• 2.15-3.15pm
• 3.30-4.30pm
We will ask all auditionees to prepare a short song or song extract (1 minute long or less) that they are comfortable singing a cappella.
To apply for a slot email emma@dukeslancaster.org with a CV and contact details by 4pm on Friday 20 January.
Please use your covering email to let us know your North West connection, particularly if you have a home base within 25 miles of The Dukes. Please also let us know if you have a preference of workshop time(s); and whether you have any access needs we should be aware of in planning sessions.
Slots will be allocated in advance. If we have more applicants than we have space for, we will select actors based on the casting requirements of this specific adaptation. We will let selected actors know their workshop slot by midday on Wednesday 25 January.
Unfortunately we are unable to provide travel expenses for attending open auditions.
Any questions, please email Emma on emma@dukeslancaster.org.
*Please note* due to the high volume of applications we have received we will not be accepting any further applicants. As stated above those who have been successful in obtaining and audition have been contacted.