Georgina's Journal: Blogs from a Summer Intern #4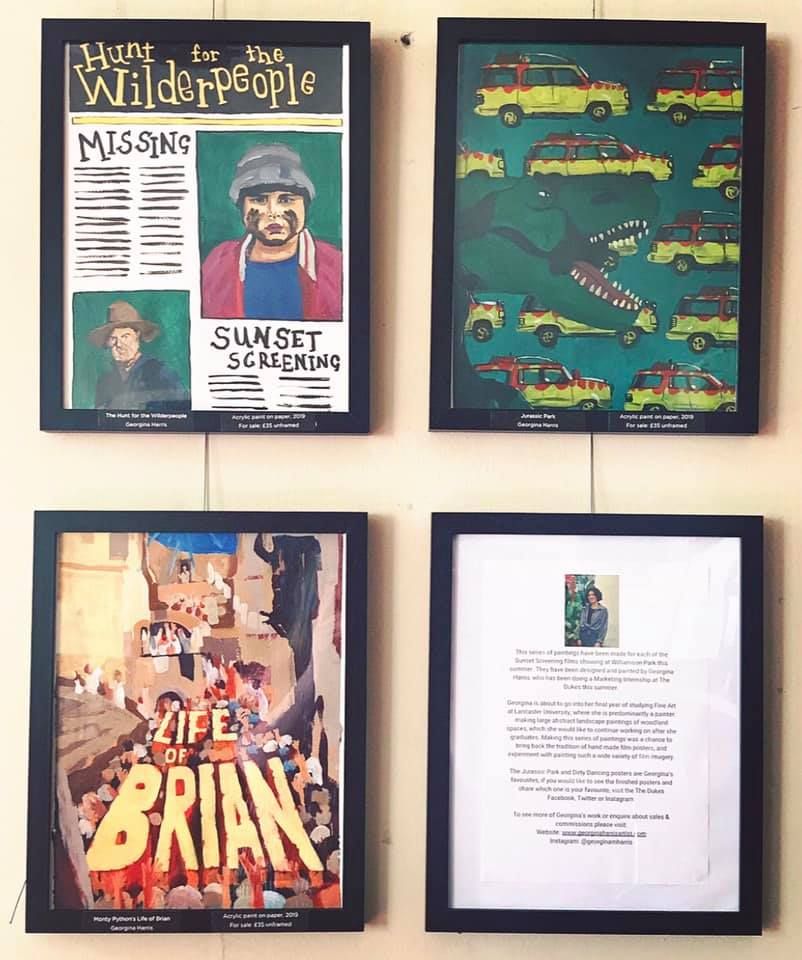 Here's the final blog from our intern Georgina:
I've arrived at my last week of working at The Dukes and it has really flown by. In the past eight weeks I've been immersed in so many aspects of The Dukes, learning the ins and outs of marketing but also seeing programming, development, box office, front of house and lots more in action.
I've really enjoyed working on the 16-25 membership scheme that The Dukes will be launching at the start of the academic year. Being in this age bracket meant contributing lots of ideas to the project, and I had the freedom to write and design the marketing for it. It's been rewarding working on the project from the beginning, and seeing things come together in my last week. I'm looking forward to seeing ads for it out and about and be able to say: 'I worked on that!' I also enjoyed making a series of posters for The Dukes Sunset Screenings taking place this summer. It was great to work on something so creative, and using my painting skills as part of a Marketing internship was something I didn't expect! It's great to see the paintings up in the cafe & bar at the moment.
Before starting this internship, I didn't appreciate the balance between creativity and commercialism that has to be found when working on design/marketing projects. This is never a consideration when working for my Fine Art degree, so I've learnt some valuable lessons about fitting experimental ideas to a brand, which I'm sure will be useful in the future. 
After finishing at The Dukes I've got some time off before returning to Lancaster Uni to battle with final year of my Fine Art degree. Working at The Dukes has made the prospect of full time office work far less daunting, in fact very do-able(!) and I'm excited to see what the future holds post-degree.
---
If you loved Georgina's artwork on our Sunset Screenings as much as we did - you can check out her website HERE.