New Arts Hub Launched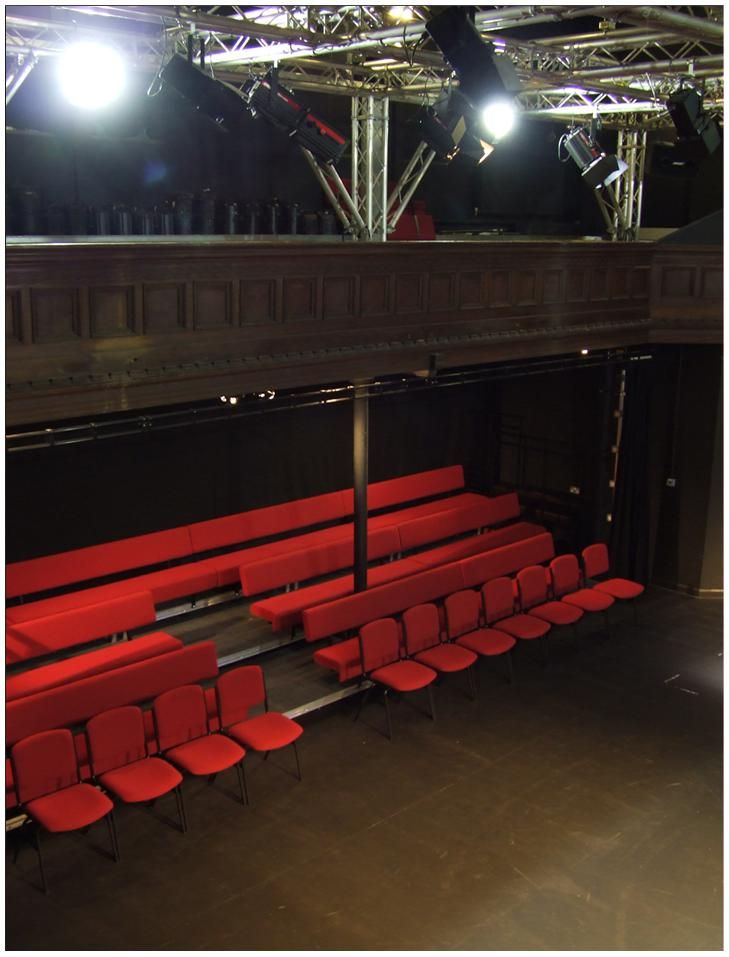 We're excited to announce that our second building will become an arts hub through a new partnership with Lancaster Grand Theatre.
Moor Space, formerly the Centre for Creative Learning, will now be available to arts organisations to use for their own events and activities as part of the initiative which aims to maximise the opportunities for people in the area to get creative.
Staff from our Creative Learning team and the Grand Theatre will also be based in the building which is situated on the corner of Moor Lane and Edward Street in a former church.
Karen O'Neill, Director at The Dukes, said:
      "We're excited to be working in partnership with Lancaster Grand to make this fantastic space available to more people than ever before.
     "We know that there is a lack of suitable and affordable space in the town centre and Moor Space will go some way to addressing that, as well as adding to the cultural corridor on Moor Lane between The Dukes and The Gregson.
     "We're really looking forward to building new partnerships and seeing the space transformed into a vibrant hive of creative activity that complements our existing offer."
Moor Space will continue to host our existing youth theatre and community projects, as well as offering a new programme of cinema, giving audiences the chance to enjoy a wider selection of films.
The building will also give Lancaster Grand much-needed additional office space and room to rehearse their upcoming pantomime, as well as an intimate space for smaller professional touring companies to visit.
Ellie Singleton, Theatre Manager at Lancaster Grand, added:
      "We're delighted to be joining forces with The Dukes as part of the Moor Space partnership.
     "Having this new resource available to us, and to the wider arts community, will strengthen the cultural offer in the area and provide new opportunities that simply weren't possible before."
The building includes a foyer area, which will double as a micro-bar for screenings and performances, as well as a main space suitable for workshops, classes, rehearsals and even small scale performances.
Artists or organisations who are interested in using the space are encouraged to get in touch with The Dukes to find out more about hire rates and availability.
Click HERE to find out more about hiring Moor Space.