Duke Box #61: Our Guide to the Best Films on TV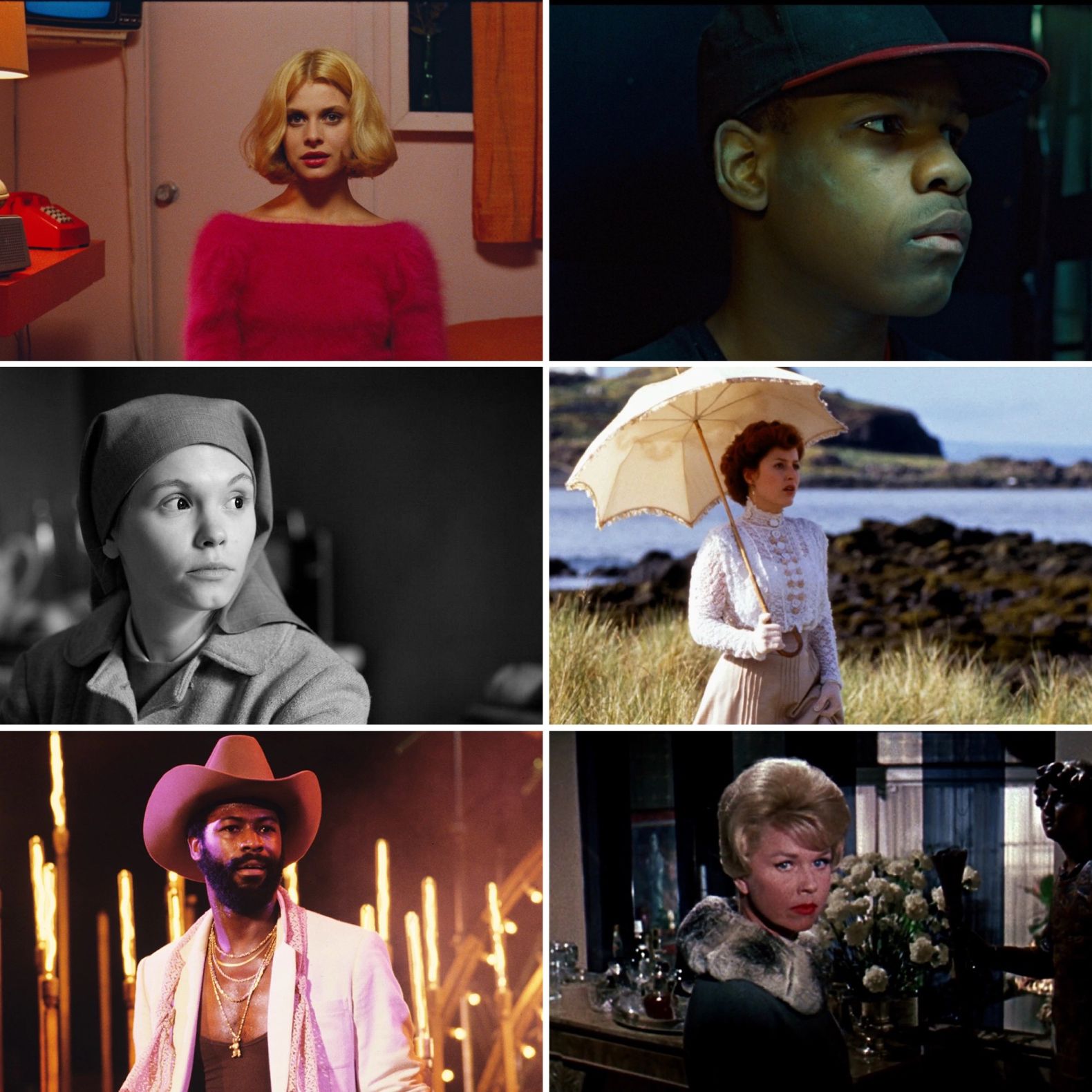 Duke Box is undergoing a little bit of a makeover ahead of reopening! There could still be a few more alterations as we balance new releases in our cinema and picks for at home, but it's still the same vibe and vein - selecting picks we think you'd enjoy checking out for yourselves! There's suspense in spades this week, with thrillers and noirs aplenty, as well as forays into alien invasions, the American desert and soul music.


Manhunter (1986)
Saturday: ITV4, 9pm
Repeated - Tuesday: ITV4, 10.45pm
There's a first cinema outing for one of its most notorious villains in thriller Manhunter, a great, gripping adaptation of Thomas Harris' Red Dragon that sees Brian Cox don the prison whites of Dr. Hannibal Lecter (or 'Lektor' as it's spelt here) to 'help' an FBI profiler (William Petersen) catch a serial killer (Tom Noonan). Directed by Michael Mann (Heat), its mix of stylish visuals and taut suspense make it a must-see, while the fantastic ensemble also includes Dennis Farina, Joan Allen and Stephen Lang. And, obviously, expect some synth on that soundtrack.
Teddy Pendergrass: If You Don't Know Me By Now (2018)
Saturday rolling into Sunday: BBC2, 12.45am
A must for music lovers, this documentary follows the quite extraordinary life and career of soul superstar Teddy Pendergrass, lead singer of Harold Melvin & the Blue Notes and the first male African American artist to record five consecutive platinum albums. It's full of great stories and tragic ones too, while the undeniable superstar appeal of Teddy – and that smooth voice – shines through.
Mandy (2018)
Saturday rolling into Sunday: Film4, 1.10am
You never know what you're going to get with Nic Cage – which is why we love him so much in our office. One of his best and most exciting films in recent years, psychedelic horror-thriller Mandy (directed by Panos Cosmatos) sees him star alongside Andrea Riseborough as a couple whose rural idyll is destroyed by a nightmarish cult. Full of gonzo violence, disturbing and hypnotic visuals and a brilliant performance from Cage, it's not for the faint hearted. And if you're in the mood for more Cage, there's action hit Con Air (Saturday: ITV, 10.50pm) and raw American indie Joe (Sunday & Thursday: Sony Movies, 9pm).
Psycho (1960) – Sunday, Sony Classic, 9pm
Shadow of a Doubt (1943) – Wednesday, Sony Classic, 9pm
The Man Who Knew Too Much (1956) – Friday, Film4, 2.30pm
There's a chance for a pretty great Hitchcock triple this week. Janet Leigh makes an ill-advised booking at the Bates Motel in horror classic Psycho, encountering Anthony Perkins on iconic form as the unusual, unnerving Norman Bates. Shadow of a Doubt, the director's own personal favourite of his works, follows a young girl who comes to suspect that her favourite uncle might be a wanted killer, while regular Hitch collaborator James Stewart stars alongside Doris Day as a couple who find themselves unwittingly caught in an assignation plot after their son is kidnapped in The Man Who Knew Too Much. The latter is the Master of Suspense's isn't just a remake of one his own British films from the 1930s – it also introduced the world to Day's 'Que Sera, Sera (Whatever Will Be, Will Be)', used so perfectly within the film and unsurprisingly a subsequent Best Original Song winner at the Oscars.
Midnight Lace (1960)
Monday: Film4, 11am
It's clearly a week for Doris-Day-Does-Drama. The actress stars alongside Rex Harrison, Myrna Loy and Roddy McDowall in this thriller about a woman who is being terrorised by mysterious phone calls and strange accidents…although no one seems to believe her. It might not quite match the Hitchcockian influence that runs through it, but it's still an entertaining and suspenseful watch and Day, bedecked in sublime costuming, is on point.
The Florida Project (2017)
Monday: Film4, 11.55pm
One of the most beautiful films on your screen this week, The Florida Project is a stunning indie drama from Sean Baker (Tangerine) that maps the summer of a mischievous six-year-old girl living in a motel with her troubled mother. It's a powerful, potent piece of filmmaking, blending bright colours and childlike enthusiasm with a deft look at social realism. It's hard to watch and not marvel at just how great the performance of young Brooklynn Prince is, who holds her own in scenes with Willem Dafoe.
Ida (2013)
Monday rolling into Tuesday: Film4, 2.10am
It's not the ideal timeslot that Ida finds itself in, so it might be one for the record or (hopefully) to catch up with on All4. Directed by Pawel Pawlikoski (Cold War), this Oscar-winning drama follows a young woman orphaned by WWII and planning to become a Catholic nun who discovers that her parents were Jewish. It's an understated-but-powerful film, splendidly shot in black and white and beautifully acted by lead Agata Trzebuchowska, then an unknown student, and Agata Kulesza as her aunt.
American Woman (2019)
Tuesday: Film4, 9pm
It's a freeview premiere for this well-received indie drama, which sees Sienna Miller deliver the finest performance of her career as a small-town woman on the desperate search for her missing teenage daughter, whose disappearance has also seen her left raising her baby grandson. It's feels sensitively authentic rather than melodramatic, centred by Miller's considered portrayal and a fine supporting cast including Aaron Paul and Christina Hendricks.
Double Indemnity (1944) – Wednesday: Sony Classic, 6.45pm
The Strange Love of Martha Ivers (1946) – Wednesday rolling into Thursday: Talking Pictures TV, 12.35am
Two great noirs starring Barbara Stanwyck as the femme fatale? Don't mind if we do. She's on fire as the housewife who convinces Fred MacMurray's insurance salesman to help bump off her husband in the brilliant Double Indemnity. Directed by Billy Wilder and written by Raymond Chandler, it's film noir at its finest, with sharp dialogue, a wonderfully playful structure and striking, shadowy visuals. Stanwyck's also characteristically excellent in The Strange Love of Martha Ivers, playing – who else a woman with a bit of a dark past that threatens to unravel when a childhood friend shows up.
The House of Mirth (2000)
Wednesday rolling into Thursday: Film4, 1.10am
Gillian Anderson leads an eclectic ensemble including Eric Stoltz, Laura Linney, Dan Aykroyd and Elizabeth McGovern in Terrence Davies' The House of Mirth, a striking adaptation of Edith Wharton's novel. Anderson is fantastic as a socialite seeking a wealthy husband, risking her own chance at happiness to do, in a story that might well be a costume drama of the past but has a discomforting relevance for today as well.
Paris, Texas (1984)
Thursday: Film4, 11.15pm
Harry Dean Stanton is perfect as a man who wanders out of the desert and awkwardly returns to his family in Wim Wenders' stunning Paris, Texas. The story is simple, but the film is magnificent in its depth, constantly asking to you think more about what you've just seen, with the lonely, contemporary American west a beautifully stark backdrop for exploring emotion. The dialogue from playwright and actor Sam Shephard is superb, as is Ry Cooder's guitar-twang score.
Attack the Block (2011)
Friday: Film4, 9pm
John Boyega got his big break as the leader of a gang of teenagers in a South London council estate forced to take on an alien invasion in Joe Cornish's sci-fi-action-comedy Attack the Block. Blending thrills, jumps, laughs, a bit of gristle, some pretty cool effects, a big dose of social commentary and a fun cast (including Jodie Whittaker), it's great entertainment.