Duke Box #71: Our Guide to the Best Films on TV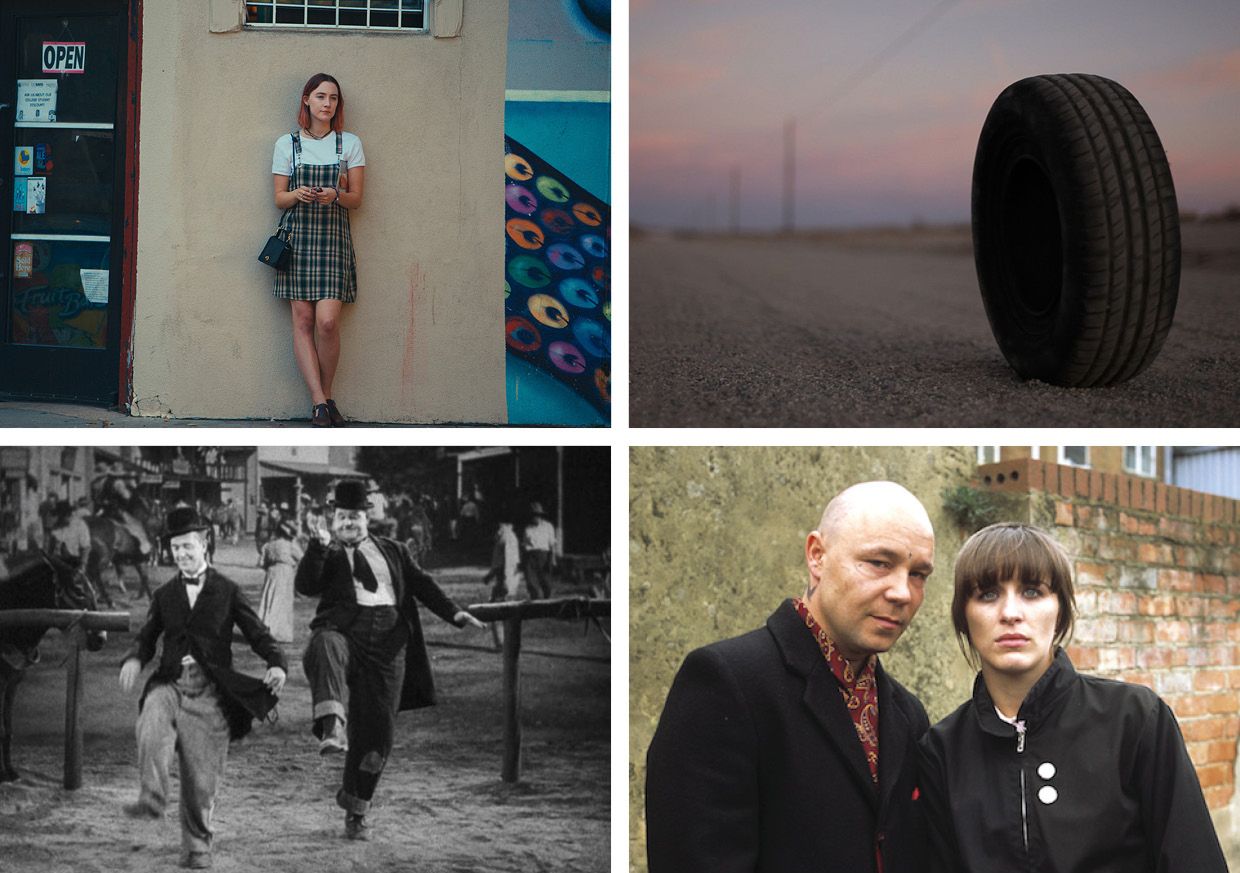 An Iconic Brando performance, classic Laurel & Hardy comedy and perhaps the greatest killer tyre films ever made, here are our picks for the best films on TV

Please note that this list isn't exhaustive – just some titles selected as ones to try out or revisit, hopefully at the best times. Some films may also change if channels decide to alter their listings
On the Waterfront (1954), Great! Movies Classic, Friday 5.05pm
Featuring one of the most iconic Marlon Brando performances ("I coulda had class. I coulda been a contender. I could've been somebody."), Elia Kazan's drama sees the acting great play an ex-boxer turned dockworker who struggles against the local mob's control of the waterfront.
Way Out West (1937), Talking Pictures TV, Saturday 4pm
Laurel and Hardy have become a rarity on British television in recent years but Talking Pictures TV have been screening some of their best work to celebrate the pair's centenary. Their 1937 feature Way Out West is one of the iconic duos best films and sees them enlisted to deliver the deed to a goldmine in a small village, only for it all to go wrong.
Ladybird (2006), BBC One, Saturday 10.30pm
Saoirse Ronan delivers an award-winning performance as Christine 'Lady Bird' McPherson, a senior student at a Catholic high school in the Sacramento suburbs in 2002. The outspoken Lady Bird navigates a loving, turbulent relationship with her mother, as well as young romance and her future, over the course of an eventful year. Greta Gerwig's directorial debut is a wryly observed, poignant delight.
This is England (2006), Channel 4, Monday 12am
It's 1983 and bullied 13-year-old Shaun finds friendship and a surrogate family with a group of skinheads, but the ties that bind the friends together unravel after the introduction of the older Combo, a charismatic but unstable racist recently released from prison. Starring Line of Duty favourites Vicky McClure and Stephen Graham, Shane Meadows' searing drama has lost none of its power in the 15 years since its original release.
Misery (1990), FilmFour, Wednesday 11.05pm
One of the very best Stephen King adaptations, Rob Reiner's film stars James Caan as an author who is taken in by his "number one fan" Annie Wilkes following a car accident. Annie, however, is none too pleased to discover his plans for her favourite character.
and on streaming...
Rubber (2010) Mubi
French filmmaker Quentin Dupieux has made a fascinating career out of absurd high-concept films, for example, his latest film Deerskin, screening at The Dukes in August, stars Jean Dujardin as a man who becomes increasingly obsessed with his deerskin jacket. It is bizarre yet thrilling and very funny, much like his 2010 film Rubber. In the Los Angeles desert, an abandoned tire (named Robert) suddenly gains sentience and the ability to move by itself. As Robert wheels along the barren roads, it also discovers that it has psychokinetic abilities, enabling it to enact bloody revenge on those who have wronged it.