Duke Box #72 Our Guide to the Best Films on TV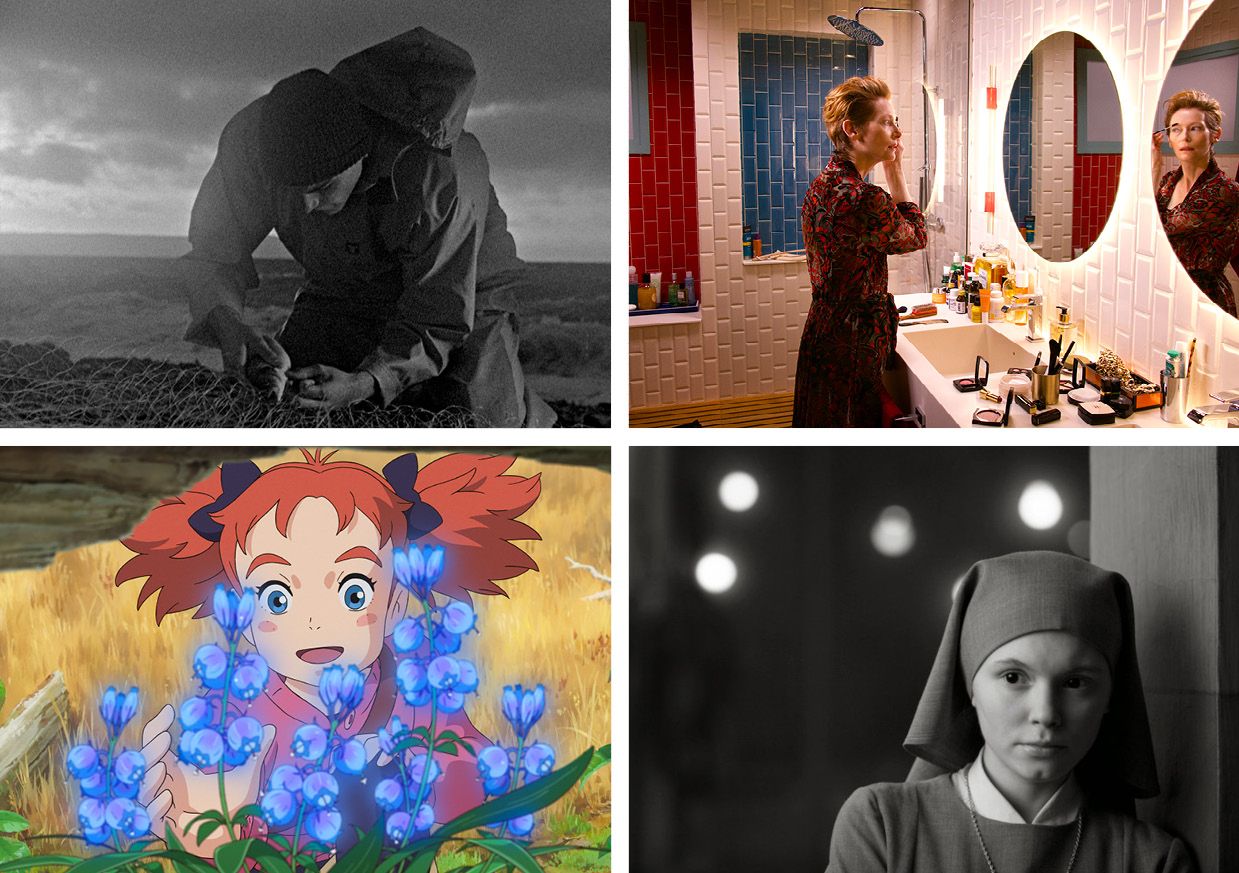 Cornish fishermen, delightful animation and a double dose of Tilda Swinton, here are our picks for the best films on TV
Please note that this list isn't exhaustive – just some titles selected as ones to try out or revisit, hopefully at the best times. Some films may also change if channels decide to alter their listings
Bait (2019) FilmFour, Friday, 12.35am
A stunningly constructed tale of two Cornish fishermen coping with the influx of sightseers and second homeowners. Shot on a vintage 16mm camera using monochrome Kodak stock, Mark Jenkin's remarkable debut film is a timely, funny and uncompromisingly avant-garde study of a coastal community facing unwelcome change.
Kubo and the Two Strings (2016) FilmFour, Saturday, 12.35pm

With their commitment to stop-motion, Laika could be considered to be Aardman's American equivalent, and like the Wallace and Gromit animators, they have produced some of the most visually distinctive animated films of the last few years. Following in the footsteps of Coraline and ParanNorman, Kubo and the Two Strings is no exception. Set in feudal Japan, the film follows a 12-year old who must join forces with a monkey and a beetle after accidentally summoning a vengeful spirit.
A Bigger Splash (2015) FilmFour, Tuesday, 1.25am
A sizzling drama starring Tilda Swinton as rock legend Marianne Lane who is forced to recuperate following an operation on her throat. The hiatus takes her and her partner to a volcanic island off the coast of Sicily, but the relaxing break is interrupted by the arrival of exuberant music producer Harry (a very playful Ralph Fiennes).
Ida (2013) FilmFour, Wednesday, 2.10am
This understated but powerful drama from Pawel Pawlikowski follows a young woman, orphaned during WWII, who is on the brink of becoming a Catholic nun, only to uncover a family secret that halts her decision. Highly recommended viewing. (If the start times for Ida, A Bigger Splash and Bait are a little too early, keep a lookout for them becoming available on All4 after their screenings)
Mary and the Witch's Flower (2017) FilmFour, Wednesday, 3pm
A delightful Japanese animation from a group of former Studio Ghibli staffers. Mary is a dazzling adventure about a young girl who discovers a flower that grants magical powers - but only for one night.
Sons of the Desert (1933) Talking Pictures TV, Thursday 6.30pm
Continuing their season of Laurel and Hardy films, Talking Pictures screens this favourite from the comedy duo. In their fourth feature-length film, the pair trick their wives into thinking they're on a medicinal break, when in fact they're off to a fraternal lodge.
and on streaming...
The Human Voice (2020), Mubi
Shot over nine days in Madrid in July 2020, short film The Human Voice is Pedro Almodóvar's first work in the English language. Almodóvar reimagines Jean Cocteau's short play The Human Voice for an era in which isolation has become a way of life. Laws of desire become the rules of the game as Tilda Swinton's unnamed woman paces and panics in a glorious Technicolor apartment where décor offers a window into her state of mind. A short, sharp shot of distilled Almodóvar to tide us over before the release of his next feature Parallel Mothers.
The Man in the White Suit (1951) BBC iplayer
While this Ealing comedy is perhaps not as high-profile as the studio's other films such as The Ladykillers and Kind Hearts and Coronets, it still ranks amongst their best work. A biting satire, The Man in the White Suit stars Alec Guinness as mild-mannered scientist Sidney who discovers an indestructible material that never gets dirty. Rather than being celebrated, Sidney's potentially world-changing discovery instead draws the ire of the textile industry and trade unions.
After this entry, DukeBox will be going on a two-week hiatus.