Duke Box #70: Our Guide to the Best Films on TV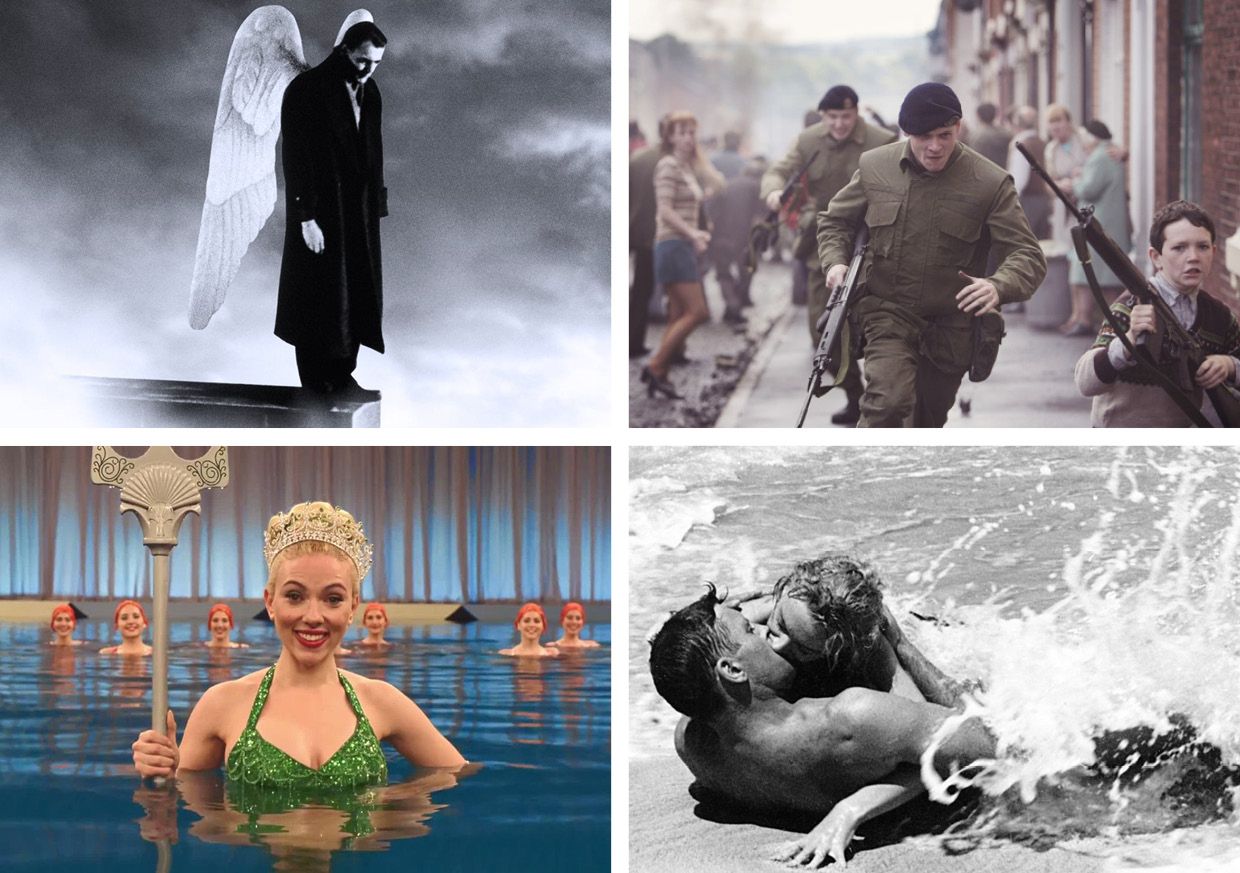 A classic Hitchcock, suburban noir, and two Christopher Nolan films, here are our picks for the best films on TV
Please note that this list isn't exhaustive – just some titles selected as ones to try out or revisit, hopefully at the best times. Some films may also change if channels decide to alter their listings
A Simple Favour (2018) BBC One, Friday 10.30pm
A change of pace for Bridesmaids and The Heat director Paul Feig, A Simple Favour is a glossy suburban thriller with a dark, delicious underbelly. Anna Kendrick stars as a single mother who becomes fascinated with the disappearance of her new, mysterious upper-class friend (Blake Lively, in some astonishingly enviable costumes).
Dunkirk (2017) BBC One, Saturday 9pm
Christopher Nolan's dramatization of the Second World War evacuation of the Dunkirk beaches is a spectacular combination of epic filmmaking, acting talent and visceral sound design.
Hail, Caesar! FilmFour, Sunday 4.45pm
This 2016 Coens film had a muted response upon release, perhaps because it came off the back of the brothers delivering a brilliant run of films starting with No Country For Old Men back in 2007. Watching it again, with fresh eyes and without the heightened expectations, what is striking is that while it might not be top tier Coens, Hail Caesar! Is still a huge amount of fun. Loosely structured around the exploits of a studio fixer, the film is essentially a series of interconnected vignettes paying homage to old school Hollywood, swinging from gangster films, to westerns through to Esther Williams-esque water choreography.
'71 (2014) FilmFour, Monday 11.20pm
A thrilling yet thoughtful nail-biter set during the Irish troubles. Jack O'Connell, in his breakthrough film role, stars as a British soldier who finds himself alone and stuck in no man's land after a routine operation goes disastrously wrong.
Memento (2000) BBC Two, Wednesday 11.15pm
The second Christopher Nolan film on this week's list is his sharp breakthrough feature. Told in reverse, Memento is a compelling neo-noir starring Guy Pearce as a man with short-term memory loss on the hunt for his wife's murderer, with only his self-administered tattoos for clues
Rebecca (1940) Talking Pictures TV, Thursday 3.20pm
Joan Fontaine's young bride isn't allowed to forget her husband's first wife in this classic Gothic romance. The only one of Hitchcock's films to win Best Picture, it's a sublime adaptation of Daphne Du Maurier's exceptional novel.
From Here to Eternity (1953) Great! Movies Classic Thursday 11.10pm
The 1954 Best Picture Oscar winner, Fred Zinneman's wartime drama boasts an exceptional cast (Burt Lancaster, Frank Sinatra, Deborah Kerr and Montgomery Clift) and features one of cinema's most iconic kisses. The film follows the lives of three US soldiers stationed in Hawaii in the months leading up to the Pearl Harbour attack.
Wings of Desire (1987) FilmFour, Thursday 11.15pm
In Wim Wenders' sublime classic a guardian angel stands watch over Berlin, able to hear the thoughts, hopes and fears of the city's inhabitants. But when he falls in love with a trapeze artist he becomes willing to give up his immortality to live a life on earth with her.