Duke Box #68: Our Guide to the Best Films on TV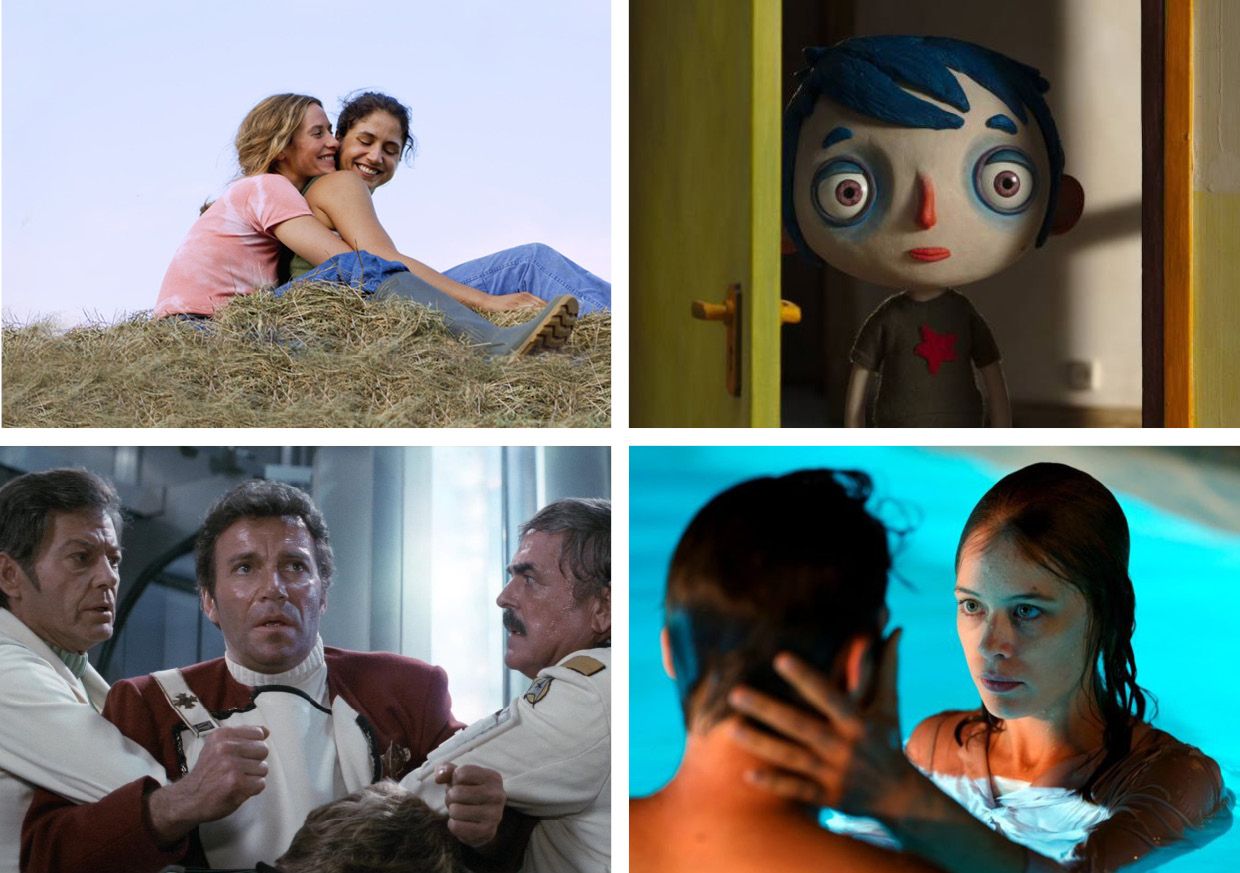 Lots of Star Trek, high-stakes poker and water nymphs, here are our picks for the best films on TV
Please note that this list isn't exhaustive – just some titles selected as ones to try out or revisit, hopefully at the best times. Some films may also change if channels decide to alter their listings.
Star Trek Marathon (Various) From Friday, FilmFour
From Friday and running through to Saturday evening, FilmFour are screening the first nine Star Trek films. Though the new soft-reboot films have complicated it, generally the odds and evens rule still holds up for earlier big-screen Trek outings, whereby the even-numbered entries into the franchise are often the better ones.
The second, the Wrath of Khan, arguably remains the Enterprise's best cinematic outing, with the crewing facing powerful foe Khan Noonien Singh. Star Trek IV: The Voyage Home is a much-loved and fun caper in which Kirk and his companions travel back in time to stop an alien probe damaging the earth's oceans. While, personally, I have a soft spot for Star Trek VI: The Undiscovered Country since it was the very first film I saw in a cinema and the image of Klingon blood bubbles floating around in anti-gravity is forever seared into my memory.
Summertime (2015) Sunday, BBC Two, 12.55am
A sun-soaked French romance starring Cécile de France (an actress who will be well-known to fans of sitcom Call My Agent). Set in 1970s France, Summertime begins with country girl Delphine moving to Paris to gain independence from her family. There she meets activist Carole and the two embark on a passionate, love affair.
My Life as a Courgette (2016) Sunday, FilmFour, 2.45am
My Life as a Courgette is a gorgeous French animation, written by the brilliant Céline Sciamma whose most recent film is Portrait of a Lady on Fire. This stop-motion animation follows young boy Icare who is brought to live in an orphanage after the death of his alcoholic mother. Once there he begins to develop new friendships and begins the process of overcoming his traumatic childhood. For a family film, My Life as a Courgette deals with some difficult themes with a frank yet tender approach that will linger well beyond the brief 66minute running time.
Molly's Game (2017) BBC One Sunday 11.25pm
Jessica Chastain has rarely been better than with her dominant, committed performance in Molly's Game. She plays the title role in Aaron Sorkin's adaptation of Molly Bloom's stranger than fiction journey from Olympic-class skier to running an exclusive high-stakes poker game.
Mommy (2014) FilmFour Tuesday, 1.15am
French-Canadian filmmaker Xavier Dolan has had a phenomenal career, beginning with I Killed My Mother, a film he wrote at age 16 and directed when he was 20. Mommy is his fifth and perhaps still his best film (it won a Jury Prize at Cannes). Filmed in a rare 1:1 ratio, which essentially makes the screen a square, it follows a mother struggling with the behaviour of her occasionally violent son but it does so with unique visual flourishes and a surprisingly effective soundtrack that emphasises the moments of joy in the otherwise troubled relationship.
And on streaming…
Undine, Mubi, From July 2
A recent screening here at The Dukes, Undine will soon be available to watch for Mubi members. His most playful film to date, German filmmaker Christian Petzold's Undine is at once a contemporary drama and an evocative rewriting of the German myth of the water nymph. Paula Beer plays a historian of Berlin urbanism, who is undergoing a romantic crisis when she has a literally explosive encounter with industrial diver Christoph.