Duke Box #66: Our Guide to the Best Films on TV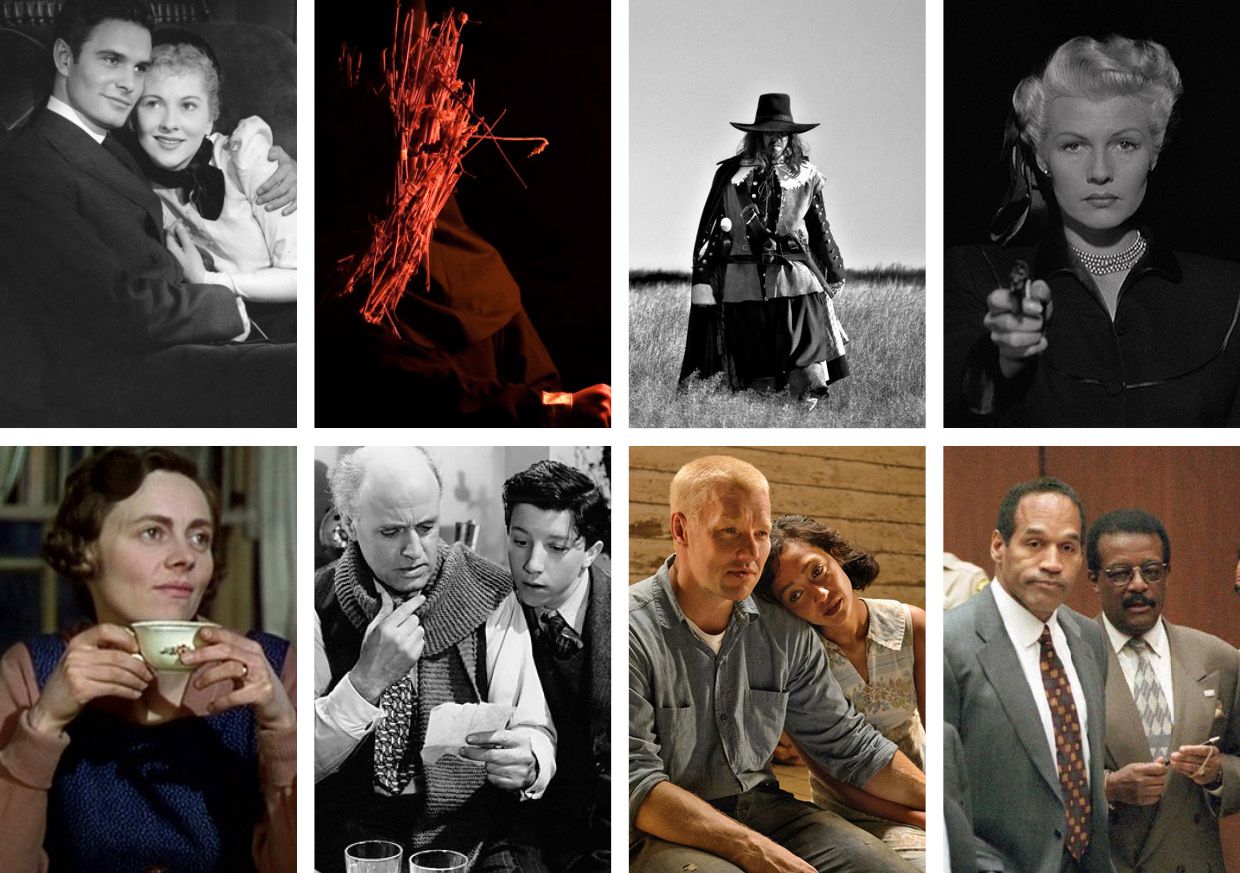 Ealing's first comedy, brutal folk horror, classic melodrama and one of the great documentaries of the century, here are our picks for this week.
Please note that this list isn't exhaustive – just some titles selected as ones to try out or revisit, hopefully at the best times. Some films may also change if channels decide to alter their listings.
Letter from an Unknown Woman (1948) Saturday, BBC One, 1.15pm
Jean Fontaine delivered one of the best performances of her career in this most melodramatic of melodramas. She stars as a teenage girl who falls for a famous pianist, an infatuation and only deepens as she becomes older. However, the pianist does not remember her, and as life intervenes her hopes of a happy ending begin to falter.
Kill List (2011) Saturday, FilmFour, 11.35pm
FilmFour celebrates the release of Ben Wheatley's latest release In The Earth with a double bill of two of his best films. The first is the brutal and disturbing folk horror Kill List which follows a retiring hitman persuaded to take one last job. But as he begins he soon discovers something even more sinister is afoot.
A Field in England (2011) Sunday, FilmFour, 1.35am
The second in the late-night Ben Wheatley double bill is the surreal A Field in England. Shot in gorgeous black and white, it follows three deserters during the English Civil War who are taken hostage by an alchemist and forced to dig for treasure in a nearby field.
The Lady from Shanghai (1947) Monday, Great! Movies Classic, 9.40am
A dreamlike noir from Orson Welles, The Lady from Shanghai stars Welles as an Irish sailor who becomes entangled in murder plot by a troubled socialite (a brilliant Rita Hayworth). While the tangled plotting veers towards the complex, the film's real beauty is in several wonderfully staged set pieces, including the iconic hall of mirrors set finale.
This Happy Breed (1944) Wednesday, FilmFour, 12.45pm
During the 1940s Noel Coward and David Lean collaborated on a run of four remarkable films of which This Happy Breed was the second (the others being In Which We Serve, Blithe Spirit and Brief Encounter). The quintessential British drama chronicles the life of a working-class London family from the end of the First World War to the start of the second.
Hue and Cry (1947) Thursday, Talking Pictures TV, 4.20pm
One of the first comedies produced by the renowned Ealing Studios and the first to be written by T.E.B. Clarke who would go on to produce classics Passport to Pimlico and The Lavender Hill Mob. A group of East-End children set out to foil a gang of thieves after discovering they use a comic to communicate their plans.
and on streaming...
Loving (2020) BBC iplayer
Featured in Duke Box a few weeks ago, Loving is now on iplayer. Based on a beautifully understated portrayal of a powerful true story, and directed by Jeff Nichols (Mud, Take Shelter), Loving stars Ruth Negga and Joel Edgerton (both excellent) as Mildred & Richard Loving, a couple whose interracial marriage in 1960s Virginia led to their arrest, public legal battles and risk to their lives. It's a compelling story told to the point, making it even more impactful.
OJ: Made in America (2017) BBC iplayer
A stunning achievement, Ezra Edelman's 8-hour documentary (split by the BBC into 5 parts), is an exhaustive but always fascinating account of the rise and fall of OJ Simpson. Edelman presents a definitive account of the troubled sports star, and also a portrait of an America in flux.