Blackout Finale Lights Up Lancaster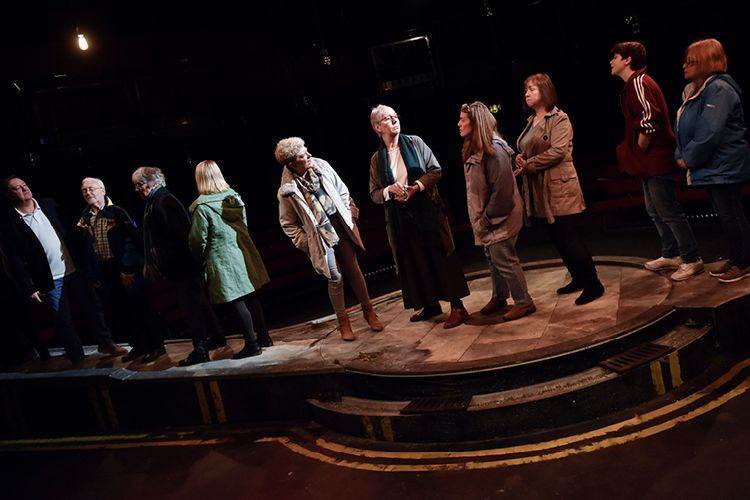 A special late night final performance of Blackout will take place on November 3 as part of Light Up Lancaster.
Our community play, which tells the story of how Storm Desmond plunged North Lancashire into darkness for days, has been warmly received by audiences since it began its run on October 13.
The final performance, this Friday, will take place from 9pm, giving people the opportunity to catch the Light Up Lancaster events beforehand.
Blackout was inspired by testimony from residents, community organisations, emergency responders, sociologists and journalists who weathered the storm together.
The three main stories in the play reflect the real-life experiences of a Lancaster business owner who saw her shop devastated by flood water, a young homeless woman from Morecambe wandering the streets during the blackout and a schoolboy who lost his most precious possession to Storm Desmond.
Critics have described Blackout as unique, gripping, and often very funny.
"Above all, Blackout celebrates the power of community spirit," said the Northern Soul reviewer who awarded 4 stars to the play.