Beau is Afraid – Third Time's the Charm?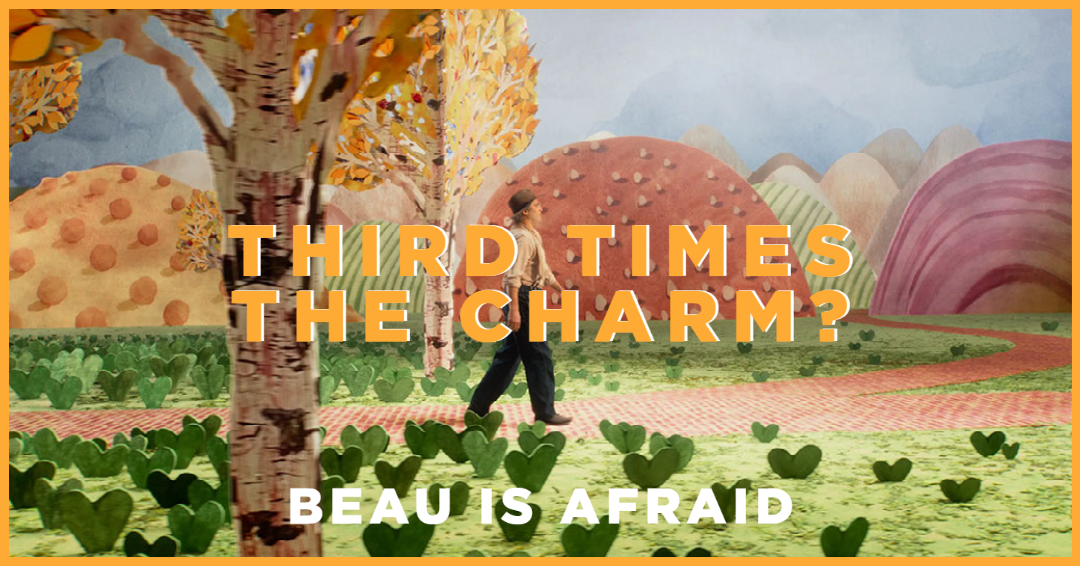 Written by Zoe Crombie
The name that Ari Aster has made for himself over the course of his short career is staggering. His first feature film Hereditary, one of the most unsettling horror flicks in recent years, feels polished beyond its debut status, while his sophomore film Midsommar has become a new folk horror standard, bringing back Wicker Man style daytime terror with a bang. With these critical successes released within two years of one another in 2018 and 2019 respectively, Aster quickly became a director to watch, and his third feature Beau is Afraid (originally titled Disappointment Boulevard) has been a long time coming relative to these back-to-back hits. But does it measure up?
Well, it's tough to measure a film as unique and bizarre as Beau is Afraid against anything, even Aster's previous work. It's a much more personal film for the director, exploring complex familial relationships in more direct and shocking ways than even Hereditary, and is also much more visually experimental, presenting a range of strange fantasy worlds and hallucinatory scenarios as the titular character – played by Joaquin Phoenix – tries to get home.
An incredible bold third feature from Aster, who could have comfortably remained in the realm of prestige horror, Beau is Afraid is a rare piece of cinema that, like its protagonist, truly stands alone. I'll be honest here and warn that the film may be a little much for some - but you'll never know until you try it.
Beau Is Afraid is showing from 2nd - 8th June