The Eight Mountains – Beautifully Tragic, Tragically Beautiful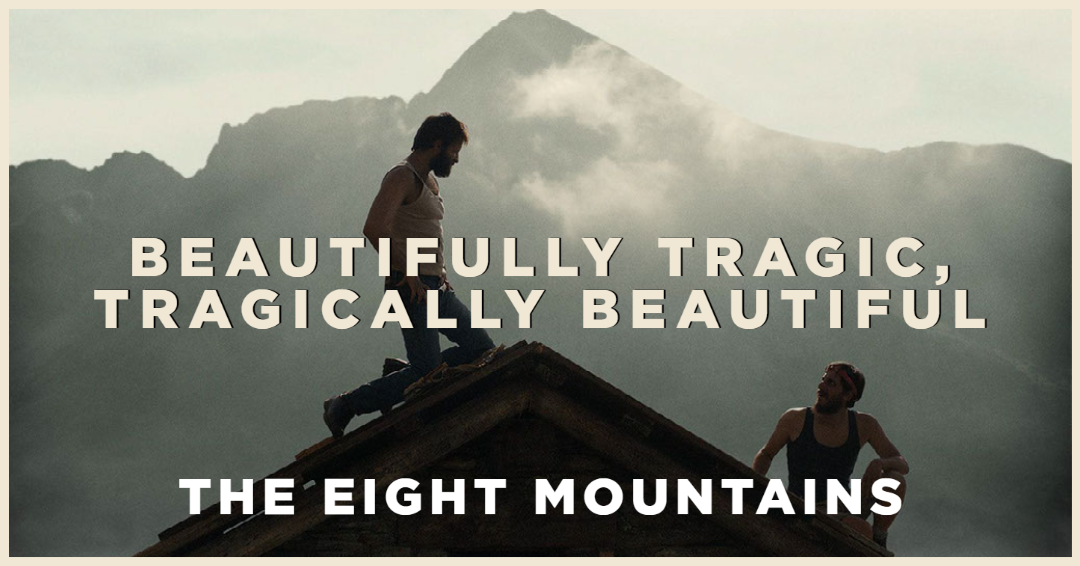 Though the 'magic of the movies' tends to be associated with romance, whether as the main plot of a romcom or drama or a throwaway element of an action movie, many of the best are actually about friendship – and, perhaps because of the historic lack of female directors given the spotlight, male friendship. You can see this in every genre: Napoleon Dynamite's awkward comedy, the heart wrenching nostalgia of Stand By Me, and even ironic splatter fests like Shaun of the Dead. But it's hard to argue that any have done this as beautifully, or as tragically, as The Eight Mountains.
Written and directed by Belgian filmmaker Felix van Groeningen, the creator of Timothee Chalamet vehicle Beautiful Boy who received a nomination for Best Foreign Language Film for his earlier work on The Broken Circle Breakdown, The Eight Mountains is a story of two men growing up and apart against the gorgeous and overwhelming backdrop of the Alps. A slow and contemplative work that takes its time in building the friendship of Bruno and Pietro before it's dismantled by the world around them, this film is simultaneously intimately small-scale and as devastatingly grand as the mountains that coloured their childhood.
If you're looking for a film experience this month that takes its time and stops to smell the roses, The Eight Mountains is for you – just don't blame me if you come out crying and wanting to message your old mates.
Eight Mountains is showing from 11th June