Typist Artist Pirate King - The Road to Relevance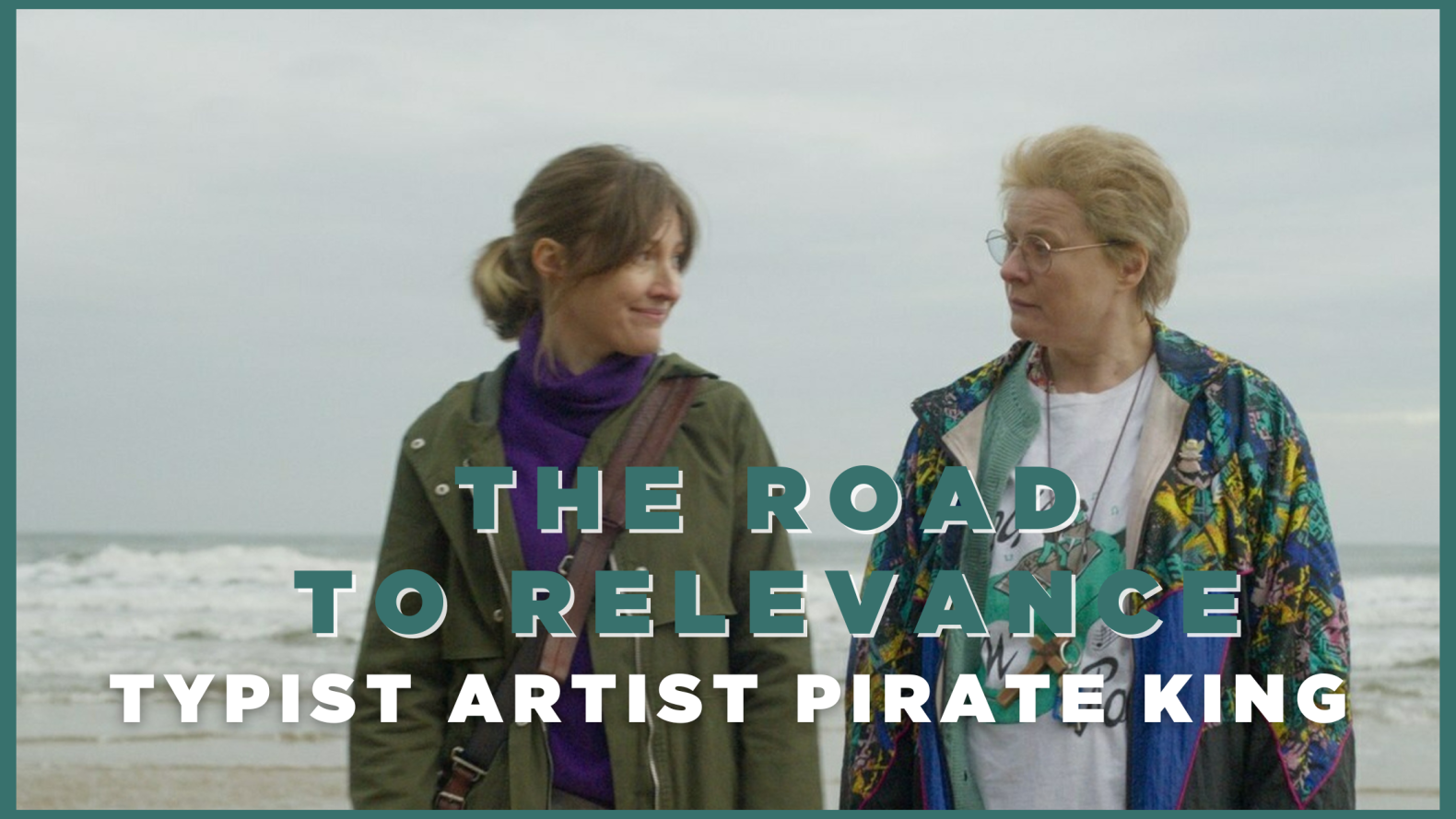 Written by Zoe Crombie

There are a few creative minds who are popularly remembered in the public consciousness even among people without an interest in art, and many of these became known through a cinematic depiction of their life. In recent years, for instance, we've had composer Joseph Bologne brought back to public memory in Chevalier, and seen Louis Wain embodied by Benedict Cumberbatch in a 2021 biopic. The most recent of these, and one of the most intriguing, follows an artist whose talent and success in the art world (much like Wain) was tempered by personal struggles with mental disorders.
This artist is Audrey Amiss, now placed front and centre for the first time in Carol Morley's Typist Artist Pirate King. Starring Monica Dolan as the unique but often infuriating avant-garde artist alongside Scottish screen icon Kelly Macdonald as her social worker-cum-punching bag, the chemistry and interplay between the two actresses forms the foundation from which the film can explore Amiss' art and life. A road movie like no other, this simplistic – and fictionalised - format of Amiss' journey up North is an effective framing of a complex woman in terms that allow her humanity to shine while avoiding sensationalism.
Based heavily on extensive archival materials and utilising Morley's unique and experimental approach to filmmaking, Typist Artist Pirate King is a text that's sure to bring Amiss and her work further into the light, and that also serves as a great film in its own right.