Bottoms - Girls Will Be Girls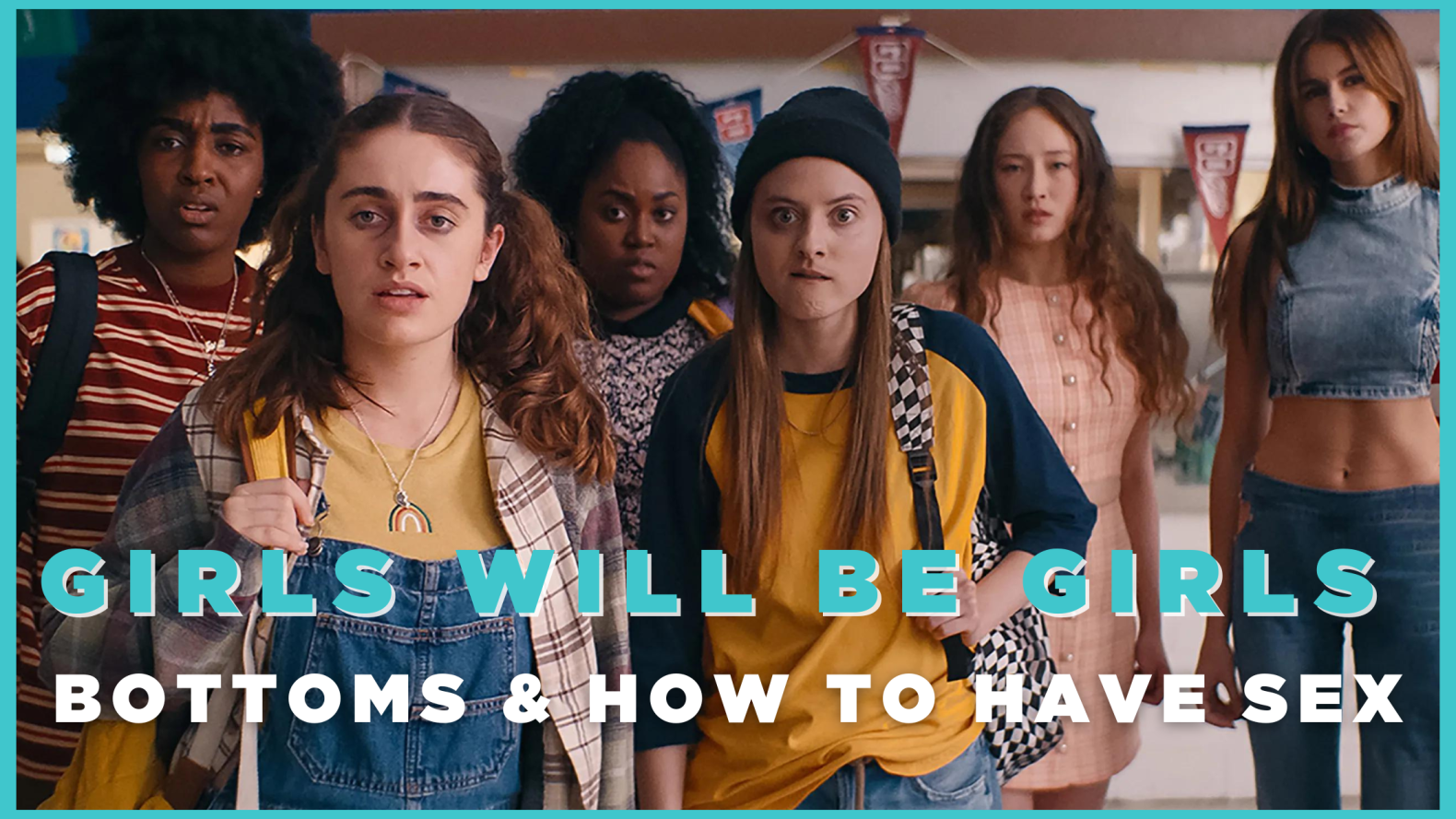 Written by Zoe Crombie

As revealed by the unimpressed reaction that many people had to the recent Mean Girls: The Musical trailer, there's a certain canon of movies for and about teenage girls that hasn't seen much variation in some time. Though some of the best, like Bend it like Beckham and Clueless, aim to tackle romance, popularity, and fitting in through ways that feel new and fresh, it feels like many in recent years have leaned on the same old high school setting, afraid to take too many risks.

That's where two of the years gutsiest releases come in: Emma Seligman's black comedy Bottoms, and Molly Manning Walker's drama debut How to Have Sex. Though totally different tonally, both films at their core are about the messiness of being a teenage girl – the extremes, the emotions you're told to suppress, and the desires that don't often make it into media beyond fan fiction. Where Seligman's film revels in the chaotic behaviour of its lesbian leads as they start a fight club to pick up cheerleaders, Walker depicts girls experiencing their first taste of sex, drugs, and rock and roll post-GCSEs away from the comfort of home.
As Beatlemania forewarned and as social media has only confirmed, teenage girls rule media, and if that means more films like these, then I say we give in and enjoy these bumpy, exciting, wild rides while we can. After all, we were all young once – though maybe not like this.