The Three Musketeers: D'Artagnan – The Adventure Begins (Again)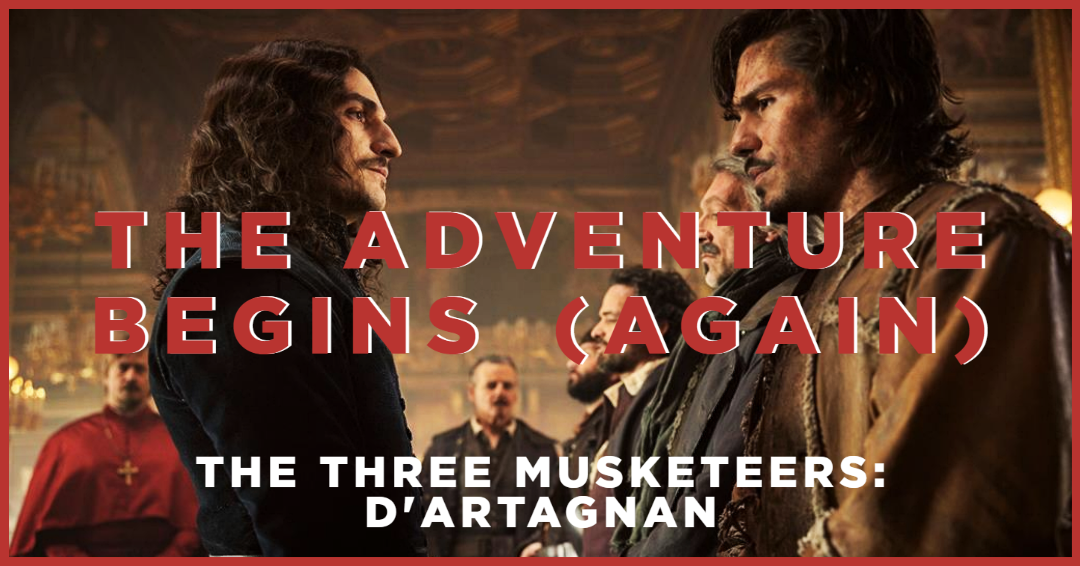 Since the dawn of the medium, film has been relying on classic literature when in need of a story to paint in light. Even before there was sound, colour, or even cross cutting, there were adaptations of beloved plays and novels that could draw an audience in who'd never even seen a film before. We're past that point now – or are we? If you think about the most profitable films of the 21st century – the Marvel Cinematic Universe, the Lord of the Rings trilogy – they owe a lot to words written from decades before. And for many, the only way they'll ever experience a literary classic is via the big screen – so for a new generation, The Three Musketeers: D'Artagnan promises just that.
The most expensive film produced by France this year, this new retelling of Alexandre Dumas' iconic 1800s adventure story boasts modern icons from the French speaking world of cinema, including Eva Green, Vincent Cassel, and Louis Garrel. There's no need to recount the story here – if you don't know it already, then this is a mustsee – but I will say that this promises to be at least as lavish as any British period drama you've seen lately. But this is only half of the story – the second part of this epic, filmed back-to-back with the first, will be released later this year for those wanting to really sink their teeth into one of literature's most beloved tales.
Whether you're looking to compare amongst your favourite versions of the story or experiencing it for the very first time, The Three Musketeers: D'Artagnan is a perfect evening out for any literature lover.
The Three Musketeers: D'artagnan is showing - 13th - 18th May
Book your tickets here