Polite Society – Quick Wit and Sharp Stunts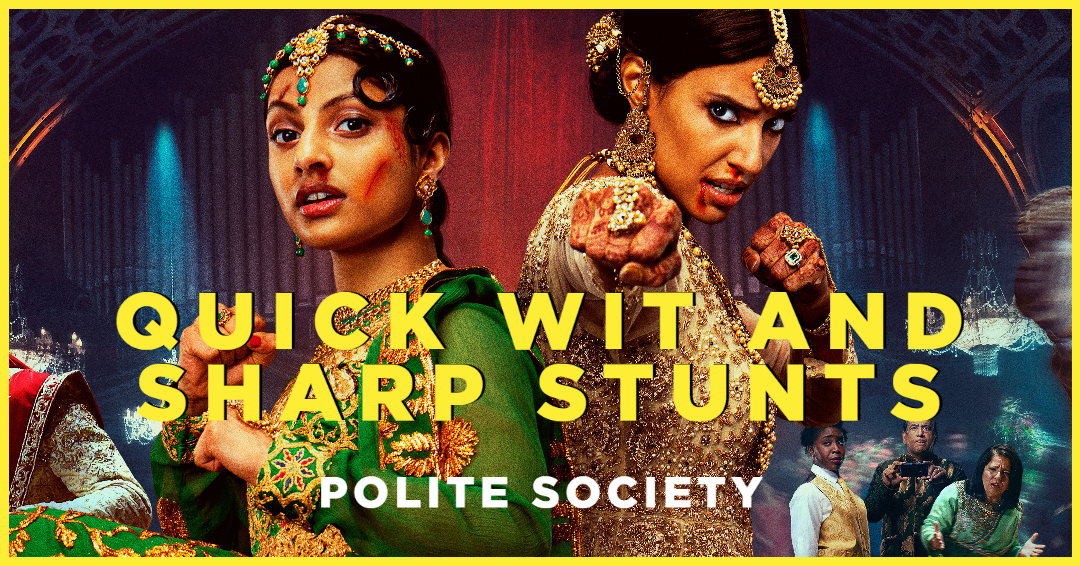 Written by Zoe Crombie
When most filmgoers think of stunts, they tend to think of the same type of person: Tom Cruise, Keanu Reeves types who'll happily throw themselves down a flight of stairs or leap off a building for the craft and for a healthy box office payoff. But this highlights the invisibility of all kinds of stuntpeople in film – most people can't name one, but almost any character in a film featured in action or getting hurt to any significant degree will have an associated stuntperson who goes entirely unrecognised. In fact, people have been calling for a Best Stunt Performance Oscar for years to bring stunts into the limelight; in the meantime, Polite Society will do the trick.
Folwowing Ria Khan, a girl with a passion for martial arts who wants to become a stuntwoman a la Eunice Huthart – Blaze on the original Gladiators for those familiar – Polite Society is a fast-paced action comedy reminiscent of Edgar Wright favourites like Scott Pilgrim vs The World. This feature directorial debut from Nida Manzoor brings much of the same anarchic spirit as her punk Muslim comedy We Are Lady Parts, and feels like a breath of fresh air in highlighting both the invisible skills of stuntpeople and the underrepresented lives of British Pakistani people.
Polite Society is an in your face, energetic film whose action scenes need to be seen on the big screen – if you've never taken time to notice the passion and talent of stunt performers before, you will now.
Polite Society is showing from 19th to 25th May - Book your tickets here