The Heat Is On For Our Musketeers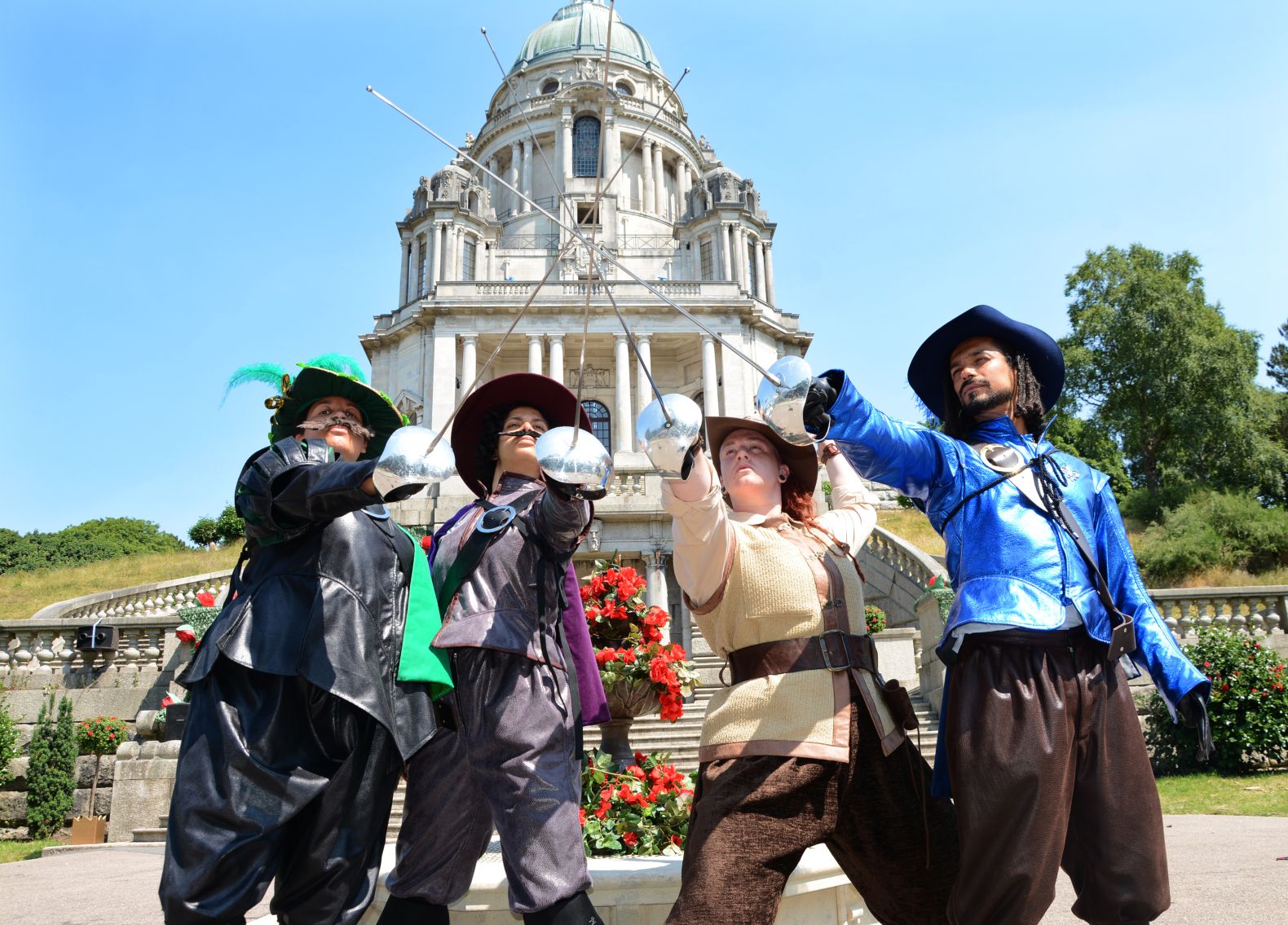 The sun has been shining down on the final days of rehearsal for our new outdoor walkabout production of The Three Musketeers.
Our cast and crew have been enjoying - and enduring! - the heatwave while they put the finishing touches to our show which opens in Williamson Park on Tuesday.
Our Artistic Director, Sarah Punshon said: "Taking on my first ever park show has been a brilliant process so far and we've been quite lucky with the weather - which I hope bodes well for the run.
The professional and community company have all been great - working very hard on their fights, dances and Hattie's fantastic script. We've been laughing a lot!
It's such a funny, energetic show, I'm so looking forward to the audience joining us - with a show like this, they're a vital part of the action. I'm dying to know how people will react, particularly families. There's nothing more exciting than an audience full of kids."
We're keeping our fingers crossed for continued good weather as The Three Musketeers runs until August 18.