Tár – A Singular Achievement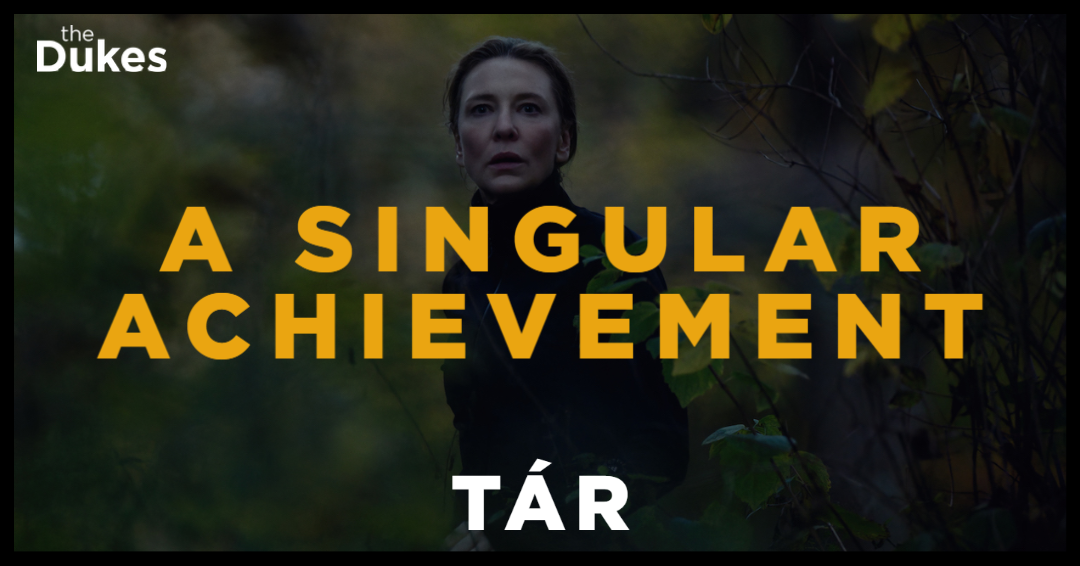 Written by Zoe Crombie
When filmmakers and filmgoers alike discuss the power of cinema and its ability to transport us to other worlds, it tends to be considered literally, in the realm of the external; we can travel to space with a team of adventurers through Star Wars or to the far reaches of the desert in Lawrence of Arabia. But, more often than not, it's being placed into the lived experiences of others, or even a single person, that ends up being the most impactful, which is part of the reason why character study films – which can initially seem dull or unspectacular – have such an allure. This goes tenfold for people who you could never become yourself, for practical reasons or because of their bizarre psychology, and yet have an aching desire to understand – for audiences, this has certainly been the case with Tár.

Showcasing Cate Blanchett's career-best performance in a role specifically written for the actress, Tár charts the downfall of the fictional yet true to life composer/conductor Lydia Tár, her tyrannical hold on the music community and past behaviours finally catching up with her. Directed and written by Todd Field, Tár achieves a universal appeal through the particularity of this central character, whose actions are so specific and bizarre they demand further analysis and consideration from viewers of all kinds. You're unlikely to see yourself in her at first (I hope), but like Taxi Driver's Travis Bickle or Game of Throne's Cersei, you're intrigued to see what they're capable of next – and maybe, on some level, egging them on.
Whether you're wanting to keep up with the Oscars race, or just interested in Blanchett's take on a character sure to become a cinematic icon, Tár has made a name for itself in the pantheon of character pieces.
Tár is showing from the 3rd to the 9th Feb, Book your tickets here