Still Me Toolkit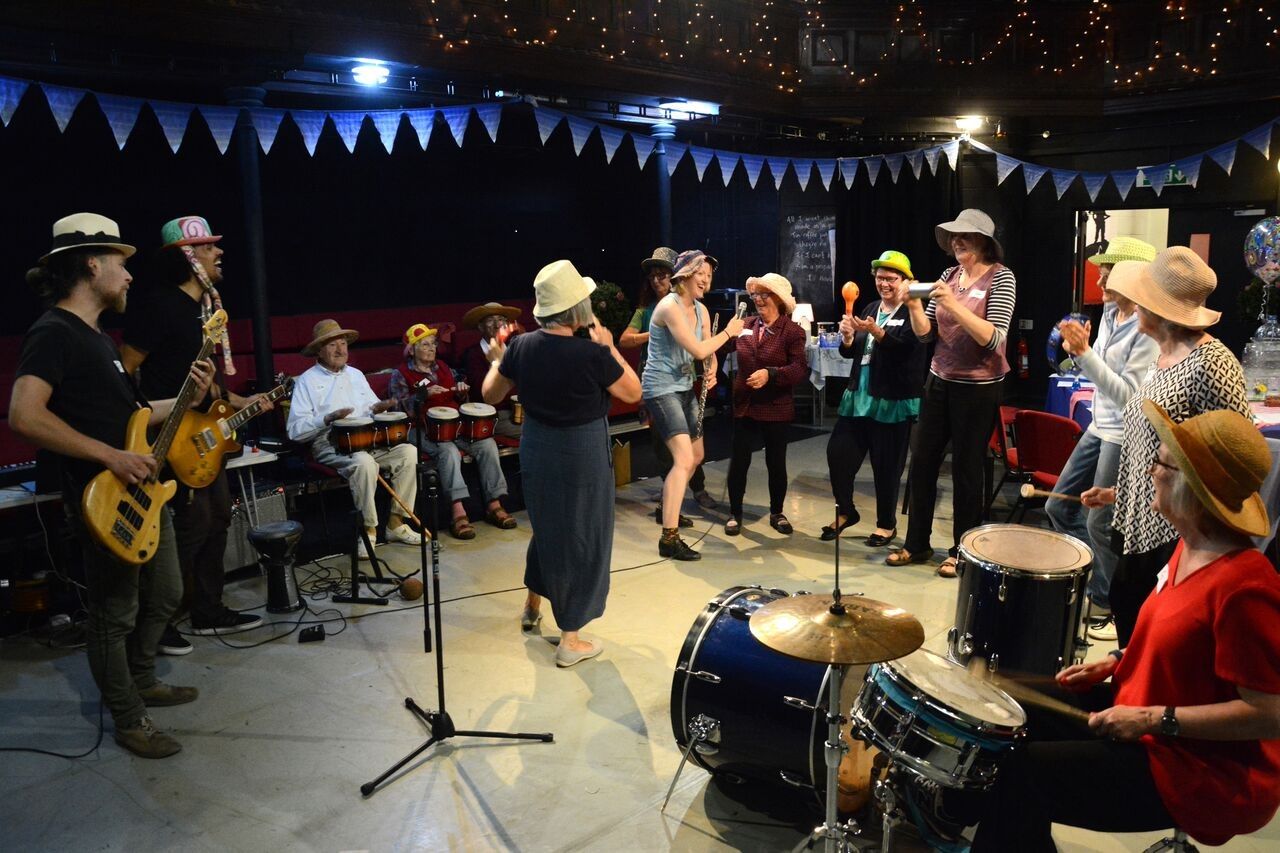 Still Me is a person-centred, participative multi-arts group for people living with dementia and their caregivers.  It is one strand of A Life More Ordinary, a dementia arts programme here at The Dukes, which aims to offer greater choice, and accessibility to the creative arts for people living with dementia, not only those diagnosed with the condition but also their friends, family members and carers.
There are 4 artists involved in in the delivery of Still Me and a multitude of positive outcomes have arisen from this unique collaborative process-led project.  The team aims to craft each session whilst always intending to remain responsive by offering an experience that is co-created by the people in the room.
This Still Me Toolkit aims to support artists working with people living with dementia.  Although each project, participant, environment and artist is very different, this overview intends to bring together some of the key considerations we feel would be useful when delivering work in a range of settings.
Click HERE to see how you can set up and lead your own Still Me workshop.
We welcome any feedback and ideas you may have about the Toolkit. Please contact Gil Graystone ggraystone@dukes-lancaster.org.
Check out a Still Me workshop in action:
https://www.youtube.com/watch?v=EWAPjQ_oftA