Prison Drama Released Soon!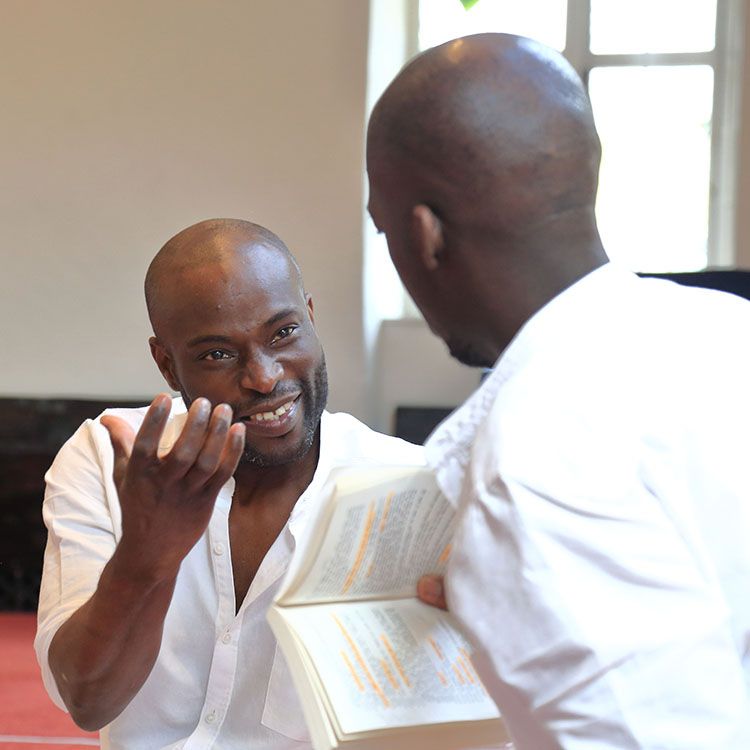 Rehearsals are now well underway for The Island, our next co-production with Chipping Norton Theatre.
The two man cast of Mark Springer and Edward Dede, who will be sharing 'a cell' on stage when this captivating drama premieres here later this month, have been getting to know each other and the play over the past few days.
Mark played Albany in last year's sell out, critically acclaimed Royal Exchange/Talawa production of King Lear and has performed extensively at the RSC and The National while Edward recently appeared as Matthew in Design for Living at The Old Vic as well as in productions for Paines Plough, Trafalgar Studios and Keswick's Theatre by the Lake.
They are currently rehearsing in Chipping Norton and we can't wait to welcome them here to The Dukes soon.
The Island, which is set on Robben Island where Nelson Mandela was imprisoned for 27 years, will pack an emotional punch when it is performed in The Round from April 27-May 6.
The play presents a striking and insightful account of apartheid era South Africa while also being relevant in today's world where protest and dissent is still crushed in many places.
Director John Terry said: "The Island is a testament to the indefatigable and uncrushable nature of the human spirit."
The Island is also a genuine piece of theatrical history which has won many awards and moved audiences worldwide. It was first produced in 1973 under a different title as, for many years, it was forbidden to even mention Robben Island, such was the reputation of its prison.
The Island, which is suitable for ages 12 plus, is supported by Arts Council England and following its Dukes run will tour to Chipping Norton Theatre, Bristol's Tobacco Factory and Southwark Playhouse in London.