Our Cinema Team's Favourite Films of 2020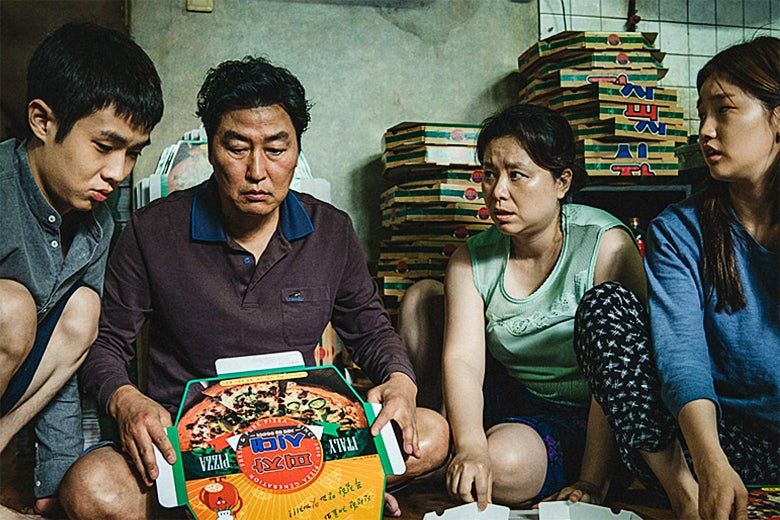 Despite the challenges cinema faced in 2020 it was an exceptional year for new films. From the big-hitters of awards season (yes, it feels like a million years ago but the 2020 Oscars did take place) to emerging talent and breakthrough features, there have been so many wonderful and exciting new releases, with so many of them feeling like they dropped in at just the right moment too. Now, we know that it won't have been possible to have seen them all for a number of reasons - between us, we're playing catch up as well - so we thought we'd share some of our favourites from last year with tips on how you can catch up on them too.
It's actually been quite the task to narrow this list down, such are the options...so it's perfectly reasonable to assume that we may or may not cheat and add an extra film or two in here if we get a moment!
Because we never seem able to commit to a numerical list, here they are in alphabetical order: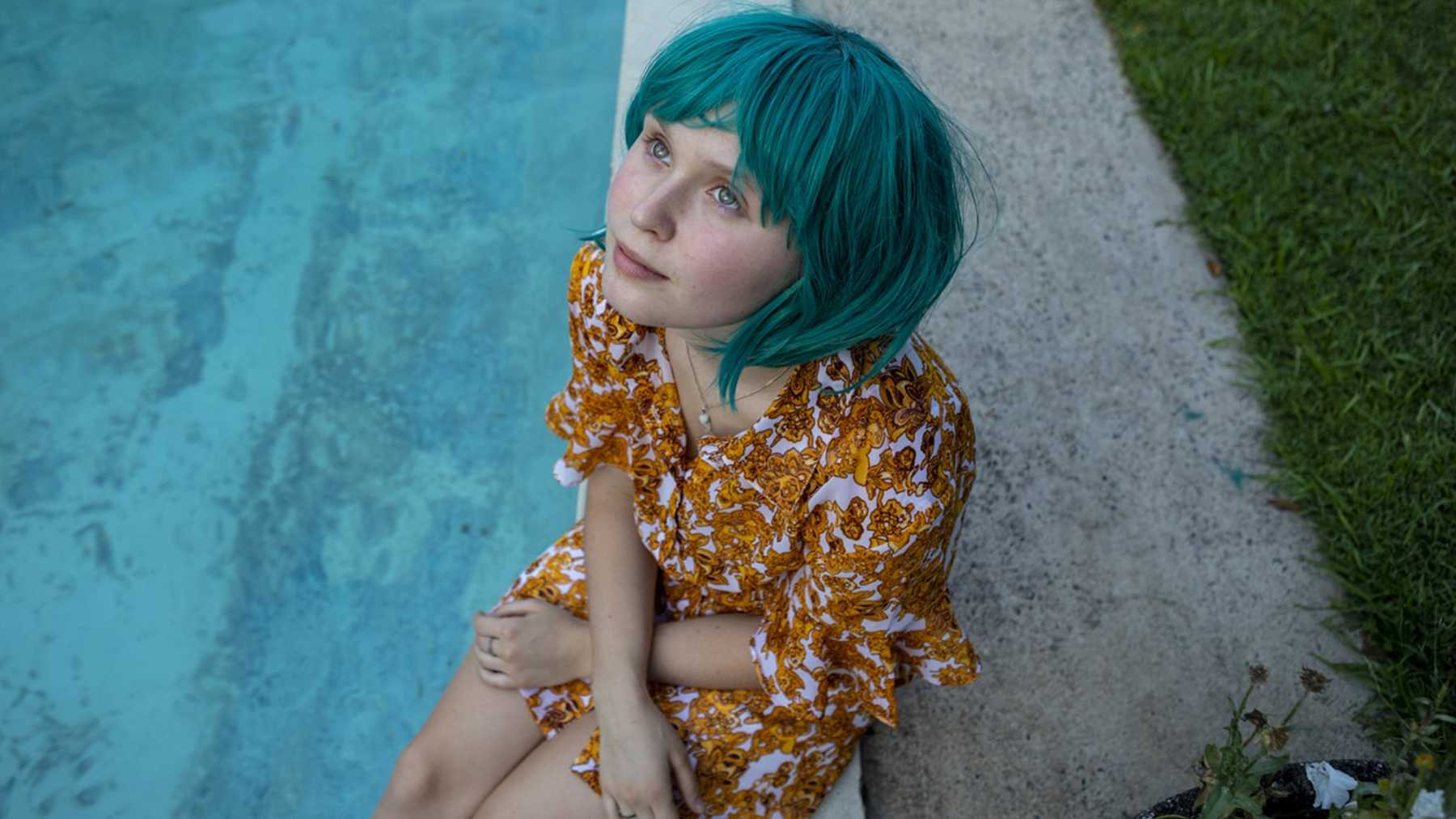 Babyteeth (dir. Shannon Murphy)
Shannon Murphy's bold and beautiful debut feature takes wat could have been trite or mawkish material and transforms it into a dazzling, tender coming-of-age story in Babyteeth. Rising star Eliza Scanlen (Little Women, Sharp Objects) is wonderful as terminally ill teenager Milla, who, much to the horror of her parents, falls for older drug dealer Moses (Toby Wallace), setting off a journey of growing up and self-discovery. Thrillingly merging comedy and tragedy in each and every scene, it's a beautiful, subversive, effervescent film that revels in showing us the messiness and chaos of life, love and suffering, aided by the luminous and honest performances by Scanlen, Wallace and the quite brilliant Essie Davis and Ben Mendelsohn as Milla's confused Mum and Dad. It would be a welcome surprise to see them recognised come awards season.
Available to Watch: Netflix & rental on BFI Player, Curzon Home Cinema & Prime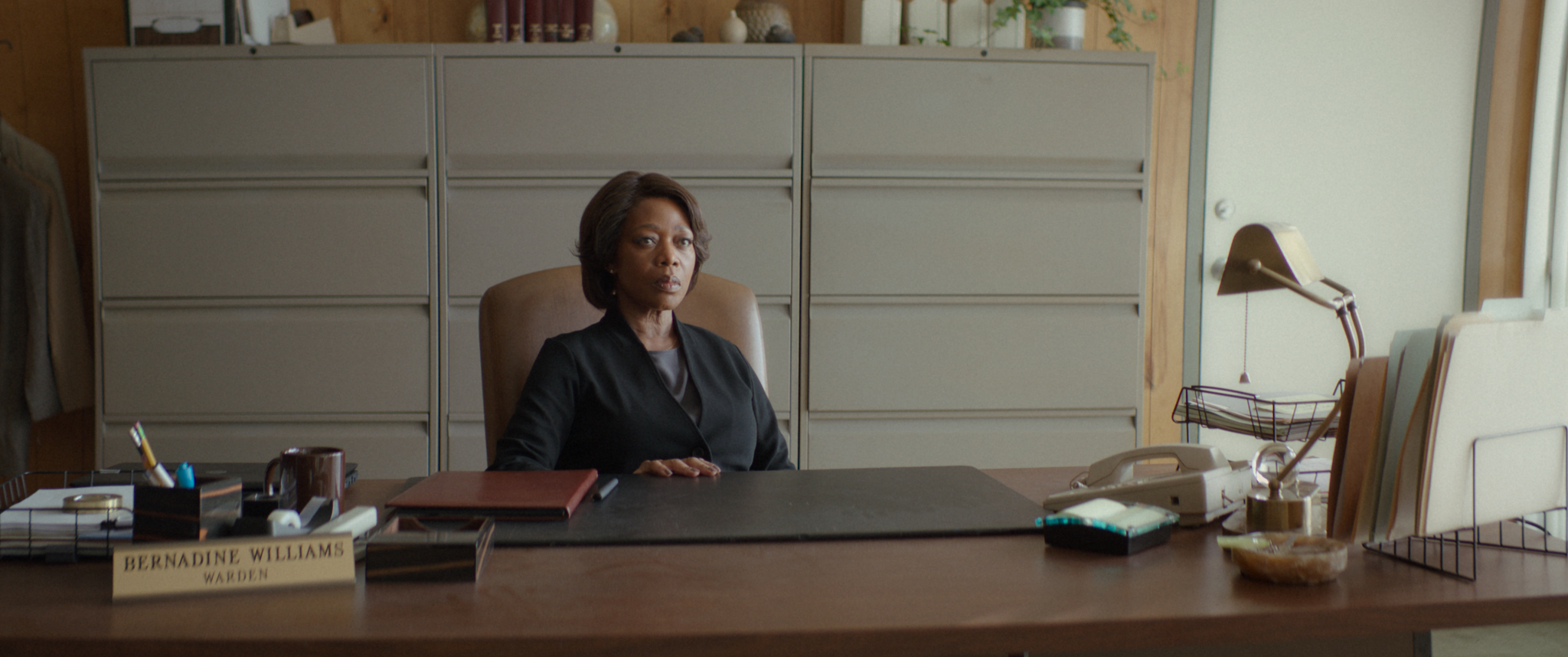 Clemency (dir. Chinonye Chukwu)
A gripping slow-burn drama set in the heart of the American prison system and death row, Clemency drops you right in the middle of Warden Bernadine Williams' personal and professional crises as she's faced with another upcoming execution.
Expertly balancing heavy social, moral issues with personal hauntings, there's no expositional back story needed for her turmoil – it's all there in Alfre Woodard's masterful performance, from her interactions with a prisoner (Aldis Hodge) who sounds like he has a case for appeal (or 'clemency') to the fractured relationship with her husband (Wendell Pierce).Woodard is one of the finest actresses of her generation, and it's a joy, despite the harrowing nature of the film, to see her given such a showcase to do what she does best – and it's frustrating that she wasn't rewarded with a deserved Oscar nomination. She's matched by Chukwu's keenly observed script and beautiful direction, a top cast on excellent form, Kathryn Bostic's finely weighted score and a final scene and shot that's one of the finest of the year.
Available to Watch: Sky Cinema & rental from Prime, BFI Player & Curzon Home Cinema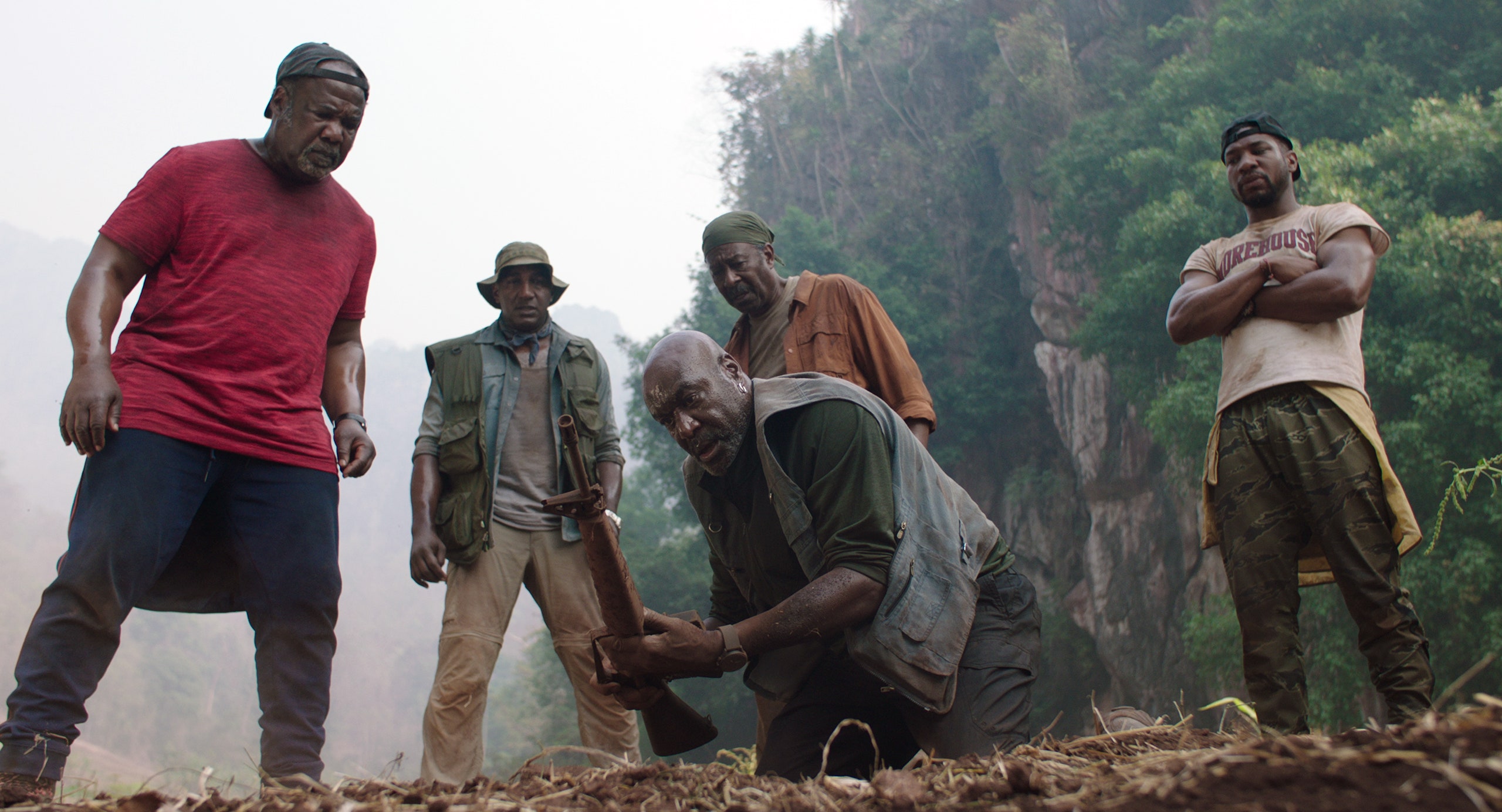 Da 5 Bloods (dir. Spike Lee)
Spike Lee is on blistering form with his latest film, revisiting the horrors of the past and contemplating the present in his story of 4 African-American veterans who return to Vietnam to collect the remains of their fallen comrade and search for buried gold. From the suffering caused by war, to systemic and social racism, the film is unsurprisingly unafraid to tackle big, pressing subjects, complete with Lee's trademark techniques: archive footage and true-life stories, 4th wall breaks to the audience, blasts of wry and absurd humour cutting through the horror. And at the heart of it is a fantastic cast, led in many ways by Delroy Lindo, giving quite probably a career-best performance (we can but hope for an Oscar nod) and always commanding your attention. Its audacious filmmaking that packs a punch.
Available to Watch: Netflix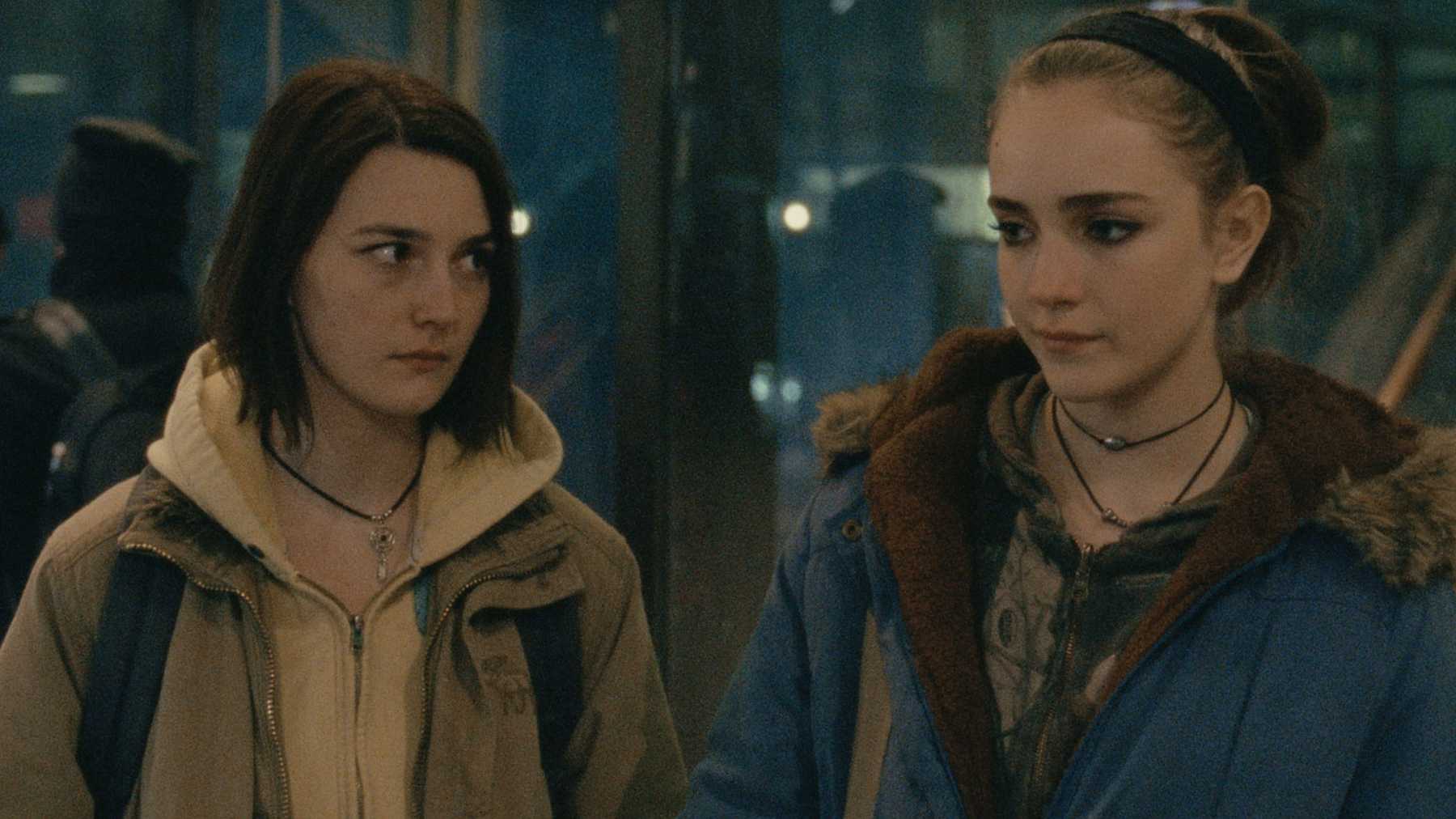 Never Rarely Sometimes Ever (dir. Eliza HIttman)
Cementing filmmaker Eliza Hittman as a sensational talent, this poetic piece of independent cinema stays with you long after the credits roll. The film follows Autumn, a 17 year old who sets off to New York with her cousin to seek medical help for her unwanted pregnancy. Slow-paced and settled in realism, it's an effective, quietly shattering look at a young woman's attempts to control her own body and the obstacles and everyday intrusions that make that more difficult – no more apparent than in the astonishing scene that provides the film with its title. Newcomers Sidney Flanigan and Talia Ryder are excellent, showing that amidst the subject matter the film is also a study of the bond between women.
It's a film full of thought and sensitivity, including the soft, ambient score from musician Julia Holter, which cuts through the bustle of New York and captures Autumn so beautifully and the closing song from indie favourite Sharon Van Etten (who cameos as Autumn's mother) which crashes into you like a wave on a rock. Immediate additions to our film playlists.
Available to Watch: Sky Cinema and rental from Prime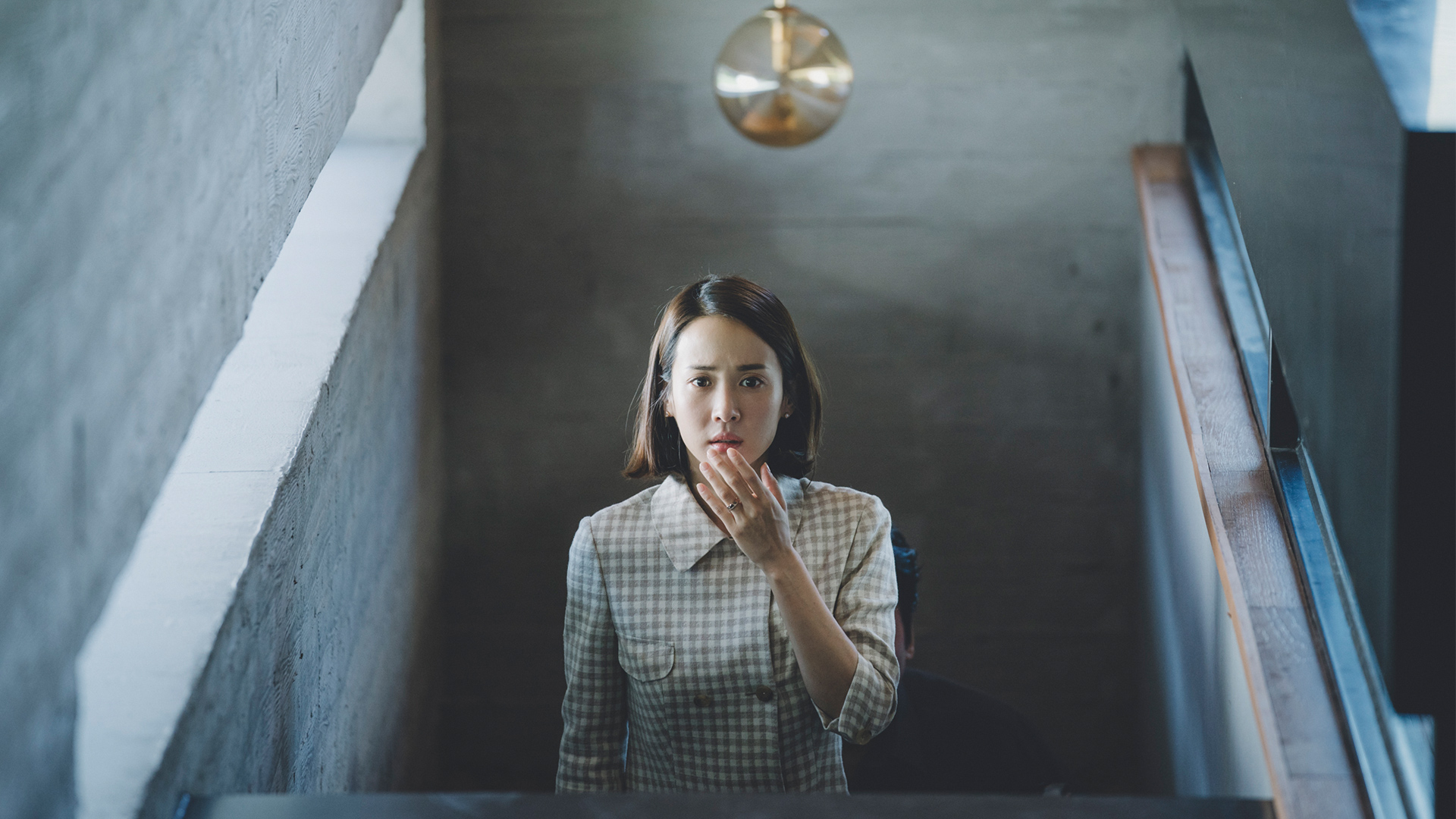 Parasite (dir. Bong Joon-Ho)
What can be said about Parasite that hasn't already this year? Well, in many ways, that's a good dilemma to have, as it's a film that's best watched knowing as little as possible – no mean feat when its juggernaut deservedly swooped in and scooped up awards season. A thrilling satire – or a satirical thriller (who knows, we even described it as both this year) – Parasite comfortably switches up the game in its Korean-set story about a lower-class family who manage to slowly infiltrate the lives of a wealthy family. Bong Joon-Ho keeps you guessing throughout, there's not one dull moment and the cast (including stand-out and long-term Bong collaborator Song Kang-Ho) are all exceptional.
Whether it's dipping into moments of tragedy, comedy or outright horror, it's brilliant – the best Best Picture in years.
Available to Watch: Amazon Prime. The Black & White version is also available on Amazon Prime. Parasite can also be rented from BFI Player and both versions can be rented from Curzon Home Cinema.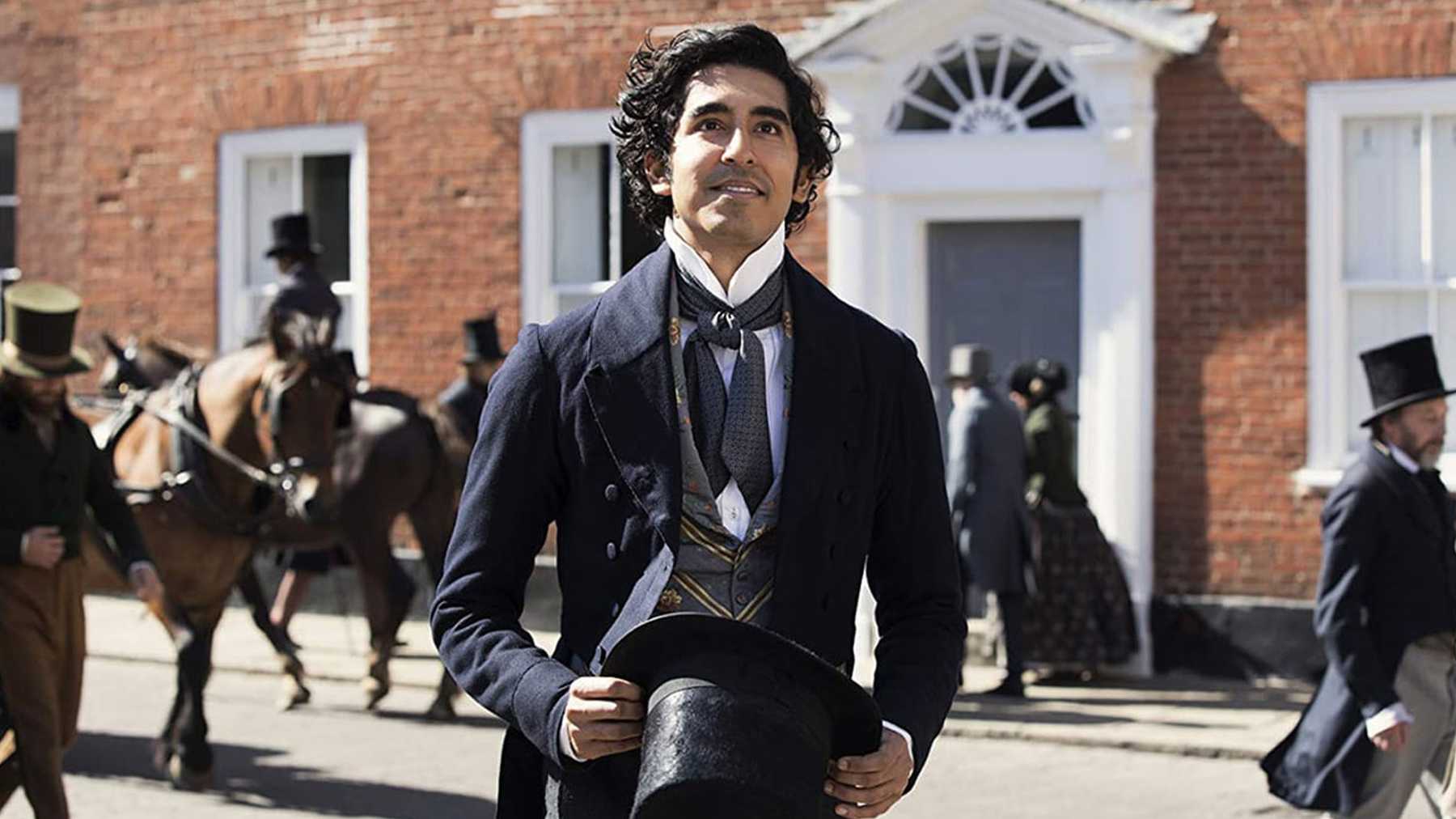 The Personal History of David Copperfield (dir. Armando Iannucci)
It's quite a remarkable feat to turn Charles Dickens' long bildungsroman novel David Copperfield into a fresh, fast-paced film that comes in under two hours, but The Thick of It and The Death of Stalin creator Armando Iannucci has done just that and joyfully so. Dev Patel is charismatic and compelling as the titular figure, while the supporting cast – including Tilda Swinton, Hugh Laurie and Peter Capaldi are all clearly having a blast as the key figures in young Copperfield's life and some of the most beloved Dickens' creations. There's an incredible freedom about the film, captured in the visual flair and gleeful direction, but the real charm is its bright optimism.
Available to Watch: Amazon Prime and rental from BFI Player and Curzon Home Cinema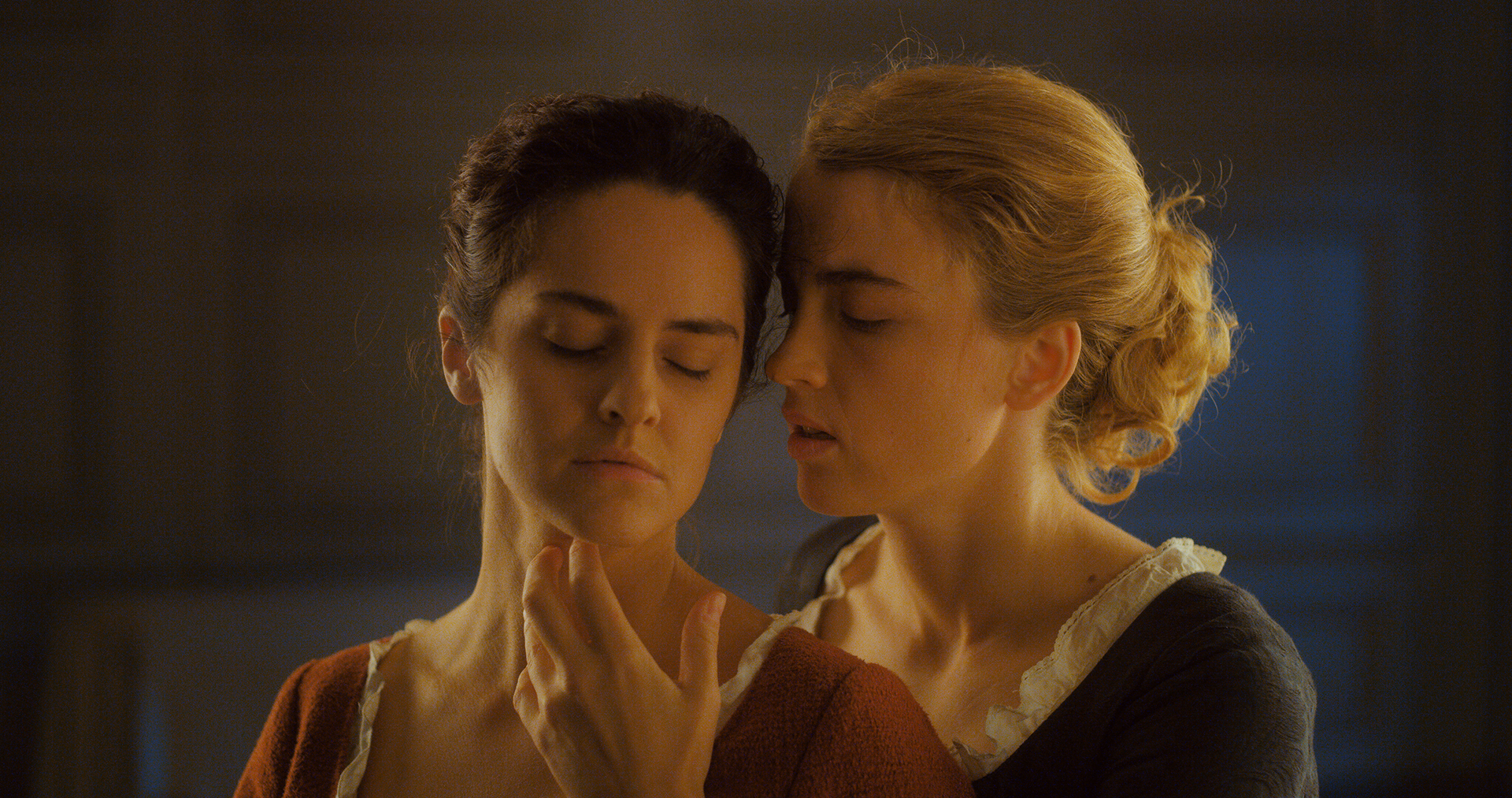 Portrait of a Lady on Fire (dir. Céline Sciamma)
A powerful, sensual love story and an astonishingly beautiful work of art – Portrait of a Lady on Fire is a masterpiece from French filmmaker Sciamma. The film follows a young female artist, commissioned to secretly paint the wedding portrait of the daughter of a French countess, but mutual attraction begins to develop between the observer and the subject. Anchored by two thoughtful performances from Noémie Merlant and Adèle Haenel, it's a fresh take on the period drama love story, with its slow-burn intensity and pointed barbs about society's conformity housed in luscious cinematography. Whether it's cliffside vistas or the close-up creases on a woman's skirt, each shot is alive with artistry and love – the very essence of the film.
Available to Watch: Rent from Curzon Home Cinema and Prime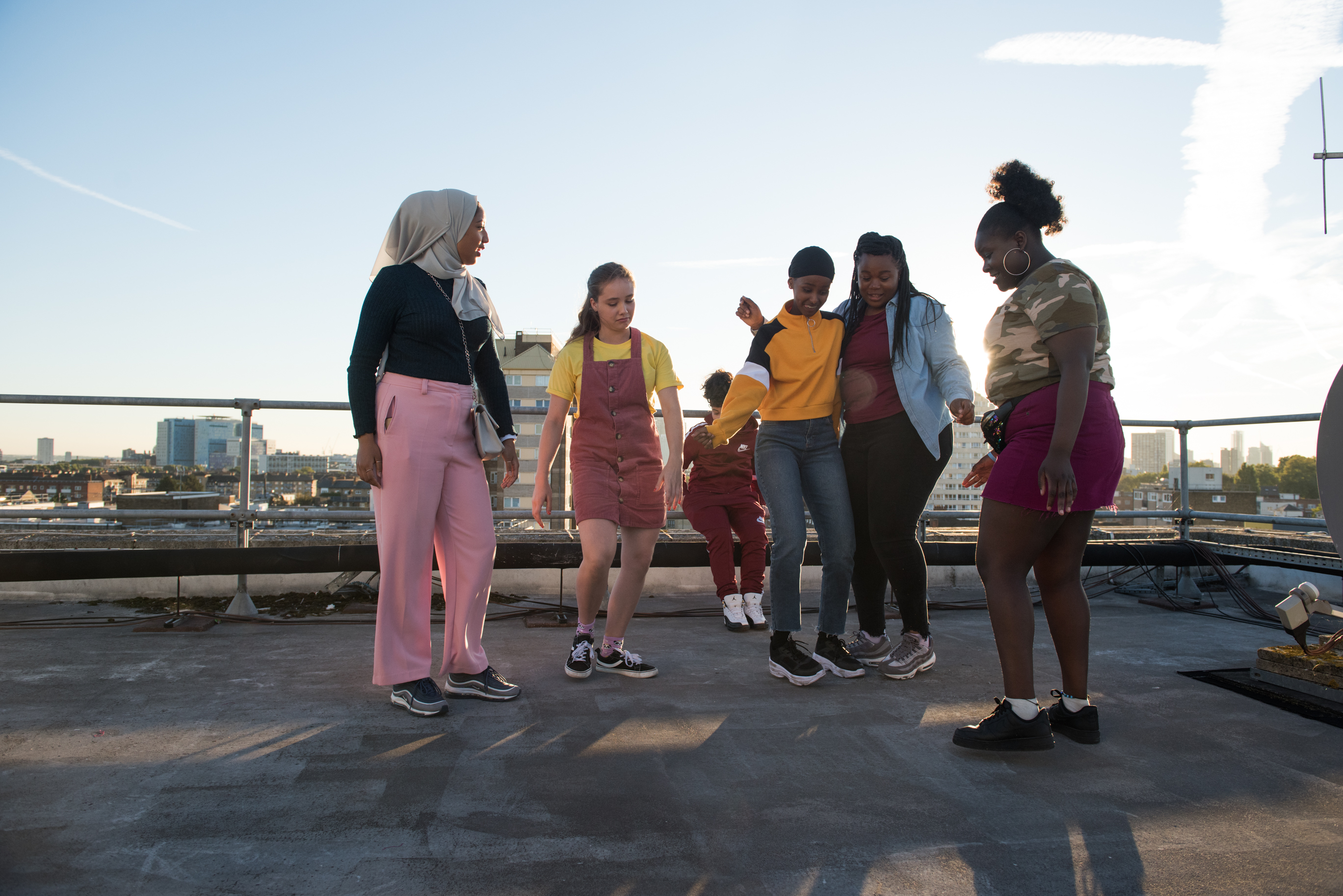 Rocks (dir. Sarah Gavron)
A real gem of this year, Rocks is coming-of-age story set in South London that is fresh, joyful, moving and gritty all at once. It follows the titular teenager Rocks who takes care of her little brother after her mum leaves them, reliant on the support of her friends to help her get by. The film drops you right into the middle of these girls as they wrestle with the life decisions of everyday teenagers (like what they want to be when they grow up), while also giving voice to the obstacles they face and things they can't control. The cast of unknowns, particularly lead Bukky Bakray, sparkle, filling the screen with authenticity and heart, commanding attention and almost dragging the camera with them into their lives. It's an incredibly engaging, punchy film that's not only a richly rewarding viewing experience, but a celebratory example of the power of collaborative filmmaking – with writers Theresa Ikoko and Claire Wilson, working with the crew and the young actors to include their own thoughts and experiences. It works wonderfully well.
Available to Watch: Netflix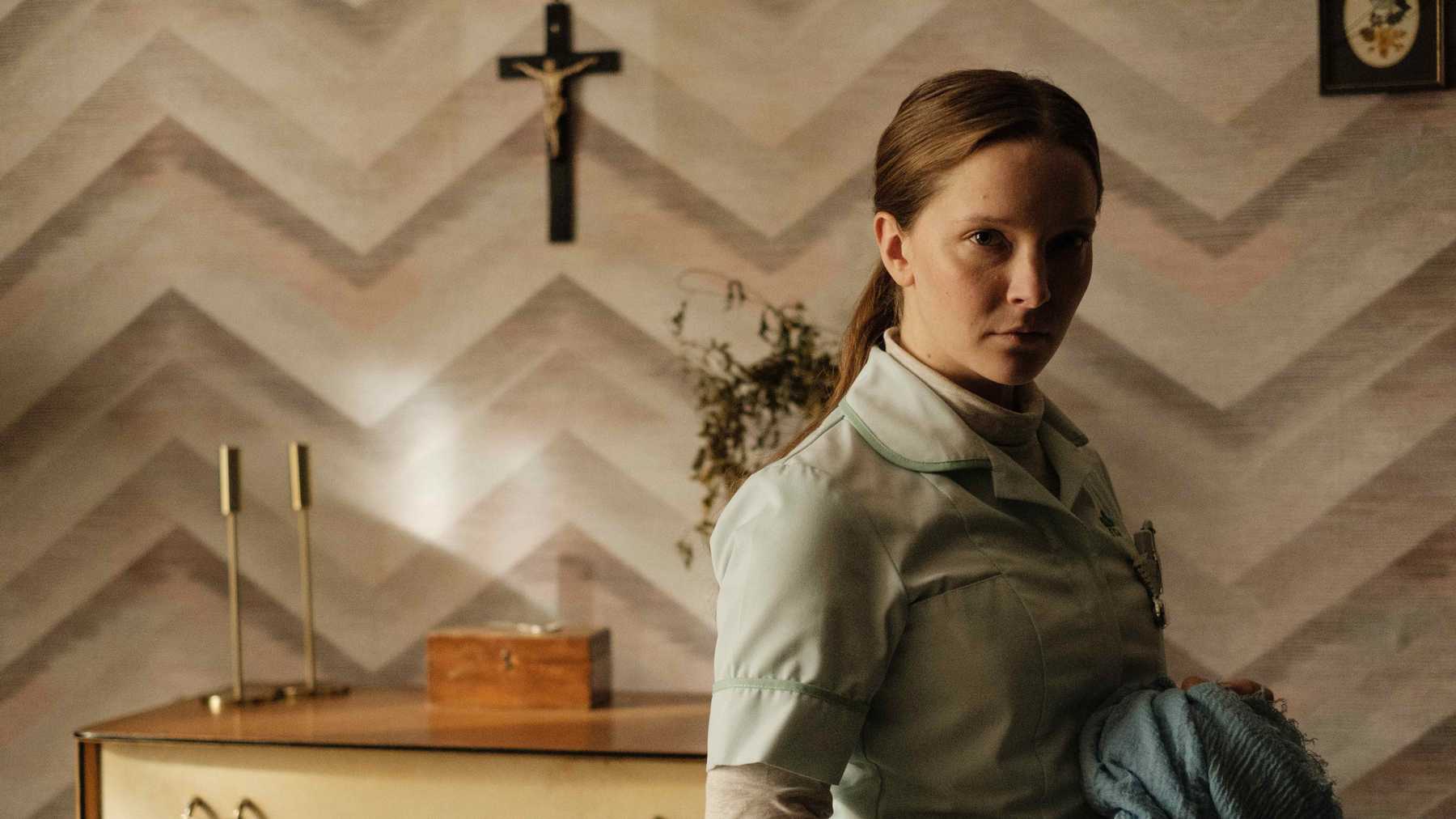 Saint Maud (dir. Rose Glass)
A story of obsession and demonic possession set against the backdrop of Scarborough's hills and shoreline, Saint Maud is one of the best British horror films in years. Rising star Morfydd Clark (who also appeared in Eternal Beauty and David Copperfield this year) delivers a powerhouse performance as Maud, a nurse with disturbing past who becomes obsessed with her latest patient Amanda. As her secrets threaten to bubble to the surface and her grip of reality crumbles, Maud becomes convinced God has chosen her for a divine mission to save Amanda's soul.
Weaving together influences from The Exorcist, Rosemary's Baby and Taxi Driver, Rose Glass' debut feature marks her out as an exciting new voice in British cinema.
Available to Watch: Rent from Curzon Home Cinema, BFI Player and Prime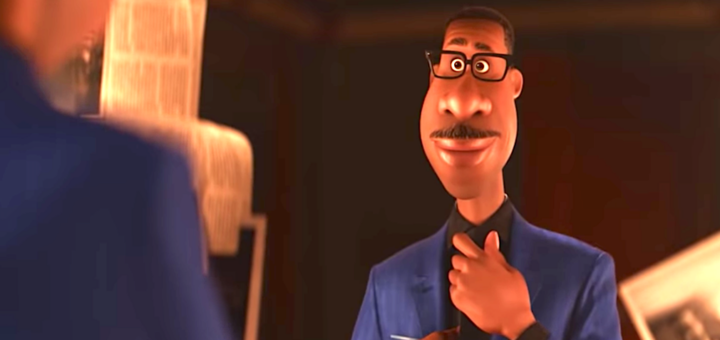 Soul (dir. Pete Docter)
It feels flippant to say that Pixar have done it again, but, well, they have. Always unafraid to play it safe, their high-concept latest centres on a music teacher whose soul gets knocked out of his body into a higher realm, setting him on a mission to return to earth with the help of a disillusioned infant soul who's yet to experience life on our planet. Entertaining and engaging for children, the film is also a truly beautiful film to look at and think about for us big kids too. The animation is spectacular and dynamic, whether down in the hustle and bustle of the city to the poignant otherworldly homages to A Matter of Life and Death. The music too, as hoped for, is on point, with jazz compositions by Jon Batiste and a divine ethereal score from Trent Reznor and Atticus Ross, combining in one of the most emotionally rewarding scenes of the year and an instant classic in the Pixar canon. A film that's bursting with life and, what else, soul.
Available to Watch: Disney+