Our Favourite Christmas Films
We love a Christmas film here at The Dukes – especially going back and forth on which one is the one to watch over the festive break. We might not be able to screen our festive programme for you this year, but our cinema team thought they'd share some of their favourites with you, why they love them or find them Christmassy (you'll know which one this refers to when you get to it) and, where possible, where you can watch them from home.
Johnathan (Cinema Programmer)
While You Were Sleeping (1995)
It's more likely to be the subject of a Baby It's Cold Outside style reappraisal than make a Top 10 Christmas list but While You Were Sleeping has long been a favourite of mine. It's a sweet throwback to the screwball comedies of the 1930s which finds Sandra Bullock's lonely romantic Lucy falling in love with Peter, one of the commuters who regularly passes by her train station ticket booth. One hitch though – she's never actually had a conversation with him. When one day she rescues him from an oncoming train a mix up at the hospital has Peter's close-knit family believing Lucy is his fiancée and treat her like one of their own.
Sure, the plot is nothing special, but Bullock, coming off the success of Speed. delivers a breezy, loveable performance and is joined by greats like Peter Boyle and Jack Warden.
It's a film I find myself coming back to and enjoying every time but it secured a place in my heart when I was 16. At the height of being an unresponsive teen, and a time when I wasn't being the best of sons to my Dad, it came on TV and we both silently watched it from start to finish, no doubt probably pretending we weren't. I think we both brushed a happy tear at the end and then went off to bed. I'm not sure my Dad remembers but it is a moment of accidental Christmas bonding that has always stuck with me.
While You Were Sleeping is available on Disney+ and to rent from Amazon Prime/Sky Movies.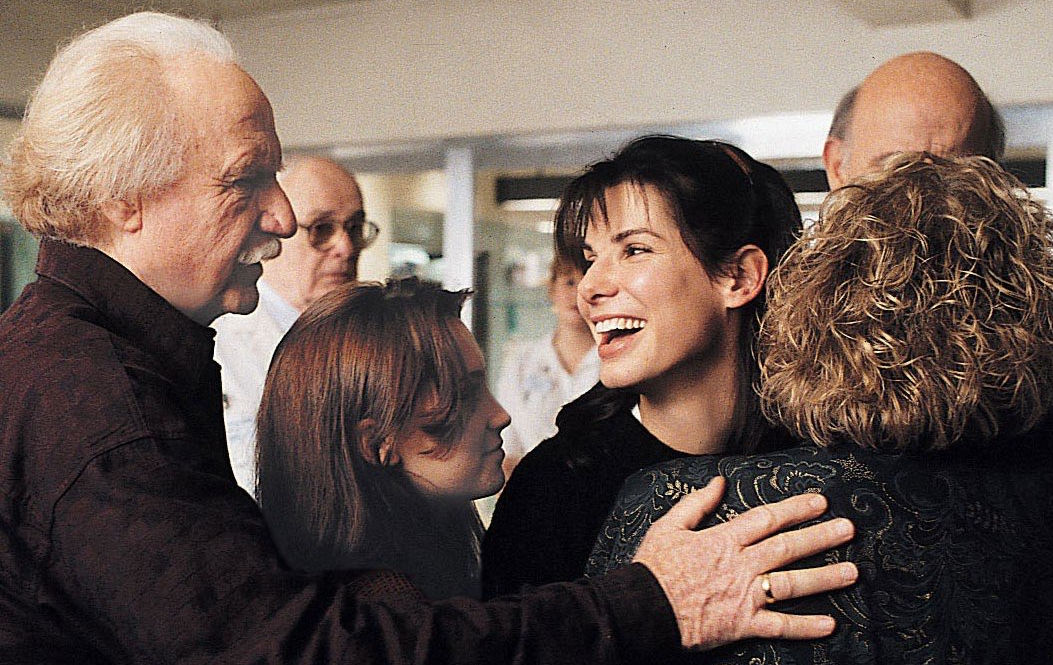 Sandra Bullock in While You Were Sleeping
It's a Wonderful Life (1946)
When thinking about special seasonal films it is hard to look past It's a Wonderful Life as the quintessential Christmas film. Released in December only to be in the running for Oscar contention, Frank Capra's film received mixed reviews and disappointed at the Box Office. Decades later a clerical error led to the film's new lease of life when it fell out of copyright and became a favourite on TV. It's now an annual tentpole title when it comes to our festive cinema programme and remains one of our top-selling films.
As a new journalist seems to discover every year, what is most striking about the film is how much darker it is than its reputation suggests. The premise, for a start – a film that begins with a man who's questioning his own existence and purpose in life, to the extent where an angel has to step in and show him what life would be like without him. I love Frank Capra's ability to commit fully to the warm-hearted and sentimental and yet add a bitter edge too. It's a tone perfectly encapsulated by James Stewart's performance as George Bailey, with his ability to combine whimsy, charm and a little bit of pathos. Stewart himself, at the time, had been struggling with his own life choices as his war experiences had left him questioning whether to give up acting and retire from Hollywood.
Joining Stewart is Donna Reed, (engaging as the wife he might never have had), Lionel Barrymore as the villainous Mr Potter and film noir favourite Gloria Grahame (who of course performed at The Dukes ). With its stellar cast and balance of despair and sentimentality, Capra's tale of a man struggling to do what is right is a story worth revisiting again and again.
It's a Wonderful Life is screening on C4 on Christmas Eve.
The Woman in Black (1989)
Susan Hill's homage to the Victorian ghost story has become a cross-media cultural phenomenon. It has spawned film, television and radio adaptations and the spectacularly spooky stage show is one of the longest-running productions in West End history.
While the 2012 film starring Daniel Radcliffe might be better known, it is the 1989 ITV television production I have the most affection for. Written by Barrow-born Nigel Kneale of The Stone Tapes and Quatermass fame, the adaptation's budgetary restrictions might show at the seams occasionally, but director Herbert Wise expertly racks up the tension with the aid of the sound of stabbing violins and excellent location choices (the causeway leading to the tidal island of Osea is so perfect the 2012 film used it too). The most effective scares though, all come from Pauline Moran in the titular role, with her intense, blood-chilling vengeful stares, culminating in an all-time-great-jump-scare.
First broadcast on Christmas Eve 1989, thanks to a rights tangle it has long been unavailable except on dodgy Region 1 DVDs or recorded-off-TV VHS (how I first saw it). Thankfully the issues have been resolved and this year's Blu-Ray release presents a long-awaited immaculate restoration - perfect for the long dark Christmas nights.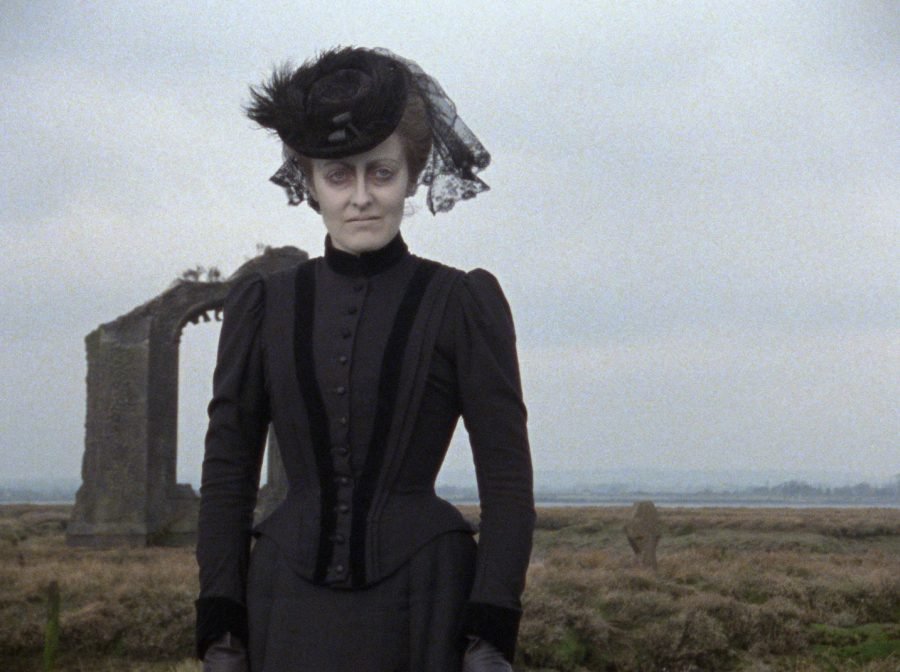 Pauline Moran as The Woman in Black
Lauren (Marketing Officer)
The Muppet Christmas Carol (1992)
This is, quite simply, the ultimate.
The Muppet Christmas Carol isn't just a great Muppet movie, a fantastic Christmas film or one of the best Dickens, no, literature adaptations out there (I said what I said) – it's one of the most formative films of my life.
In fact, I don't remember a time before the VHS tape of it (complete with the Lost Song) that sat on my Grandma and Grandad's shelf, its case battered from watching and rewatching it every school holiday I stayed at their house, no matter the season. It introduced little me to classic works of literature and figures like Charles Dickens and kickstarted my fascination with actors because even as a kid I was so invested in Michael Caine as Ebenezer Scrooge. Now I'm older I can appreciate the performance even more. He didn't need to go that hard for us or the Muppets, but he did and it's glorious, with a performance so committed, respectful, fun and moving that it'll take some shifting for him to be unseated as King of the Scrooges in my world (are we 100% sure one of his Oscars wasn't intended for this?).
There are other quirks too that have just embedded themselves in my life: how I've repurposed so many quotes for everyday use without even realising, how "Light the lamp, not the rat, light the lamp, not the rat" will always set my Mum off giggling, how I'm unable to say the name 'Louise' without dragging the second syllable because of how Gonzo introduces a chicken to Rizzo the Rat. Most significantly though, how when I'm watching it on Christmas Eve, as per tradition, and I'm laughing and grinning and getting a little bit teary, knowing the script word for word and remembering that old VHS tape and days curled up on my Grandad's chair and when 'It Feels Like Christmas' starts playing and thinking, yeah, you know what, it does.
The Muppet Christmas Carol is available on Disney+ and to rent from Amazon Prime/Sky Movies.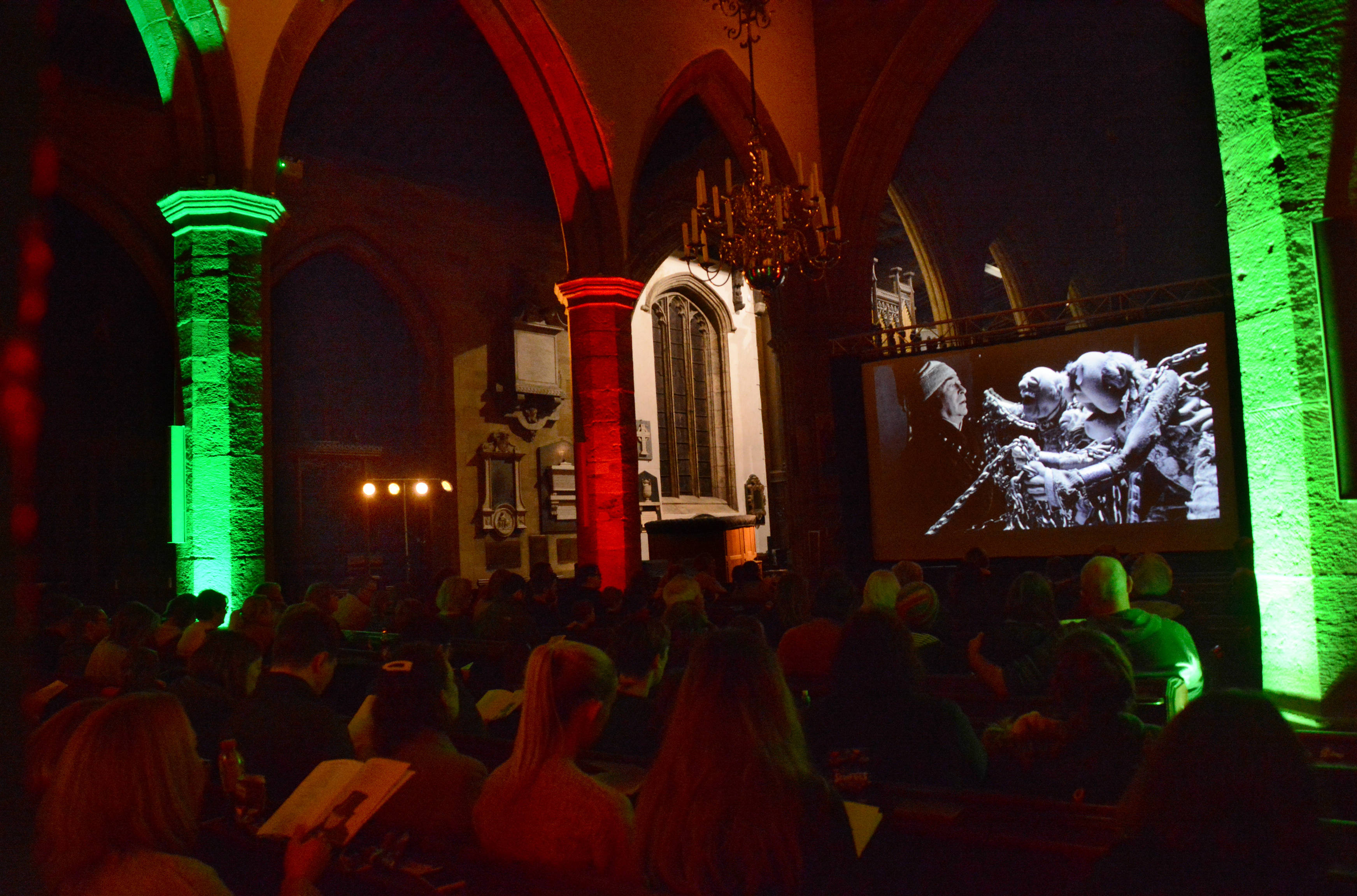 Our 2019 Sing-a-long Muppet Christmas Carol screening at Lancaster Priory (Photo: Darren Andrews)
Miracle on 34th Street (1947)
Bizarrely released in May 1947, Miracle on 34th Street has been a Christmas staple for some 70-odd years now – and remains a firm favourite of mine - through its charm, wry humour and having arguably the greatest on-screen Santa Claus. Edmund Gwenn is simply perfect as Kris Kringle, a man who must prove that he really is Father Christmas in court with the help of a sentimental lawyer and a little girl. What works so wonderfully well is that, like the Muppets, the cast (including Maureen O'Hara and a young, charismatic Natalie Wood) and script commit so fully to the story to make it feel so real. Even the Macy's Day Parade at the beginning is authentic; Gwenn really did play the Thanksgiving parade Santa to the unsuspecting New Yorkers in 1946. I believe, I believe…it's silly, but I believe.
Miracle on 34th Street is available to rent from Amazon Prime or watch on Sky Movies.
Die Hard (1990)
I'm firmly in the 'Die Hard is a Christmas film' camp. If his ex-wife's company weren't having a Christmas party, John McClane wouldn't be at the Nakatomi Plaza when Hans Gruber and his band of merry hostage-takers storm the building or scrawling 'Now I have a machine gun, Ho Ho Ho' on a bad guy's jumper for the late, great Alan Rickman to deliver so deliciously. But each to their own, and if Die Hard doesn't strike you as particularly festive, then that's ok – it's such a great, fun action film to kick back with while you dive into a tin of Roses or a plate of cheese and crackers that it makes for fantastic viewing regardless. Thanks to Bruce Willis and Rickman, McClane and Gruber make for an iconic hero and villain, while Reginald VelJohnson and Bonnie Bedelia (who, fun festive fact, is Home Alone star Macauley Culkin's aunt) are wonderful in support. And whether it's McClane crawling through a vent or trying to avoid falling from a high storey, the stunts and set-pieces are top tier and always smattered with a punch of humour. Yippee-ki-yay!
Die Hard is available to rent from Amazon Prime or watch on Sky Movies.
And here's what some of the rest of the team will be looking forward to watching over the Christmas break:
Kelly (Marketing Officer)
1. Wallace and Gromit: A Grand Day Out.
I know it's not technically a Christmas film, but it's been a festive staple for me and my family for years and it's always on the telly around Christmas too. A Close Shave and The Wrong Trousers are equally epic, but there's something so magical about watching A Grand Day Out at Christmas. Get the cheese board out (don't forget the crackers) and settle in.
Everyone: How many jokes can you pack into a 22-minute film?
Nick Park: Yes
2. Love Actually
If anything reminds me I still have a soul, it's gotta be this film. The scene where Rowan Atkinson is slowly wrapping the present lives rent-free in my head, along with the Hugh Grant 'jump for my love' scene of course. The perfect feel-good Christmas Eve film for me.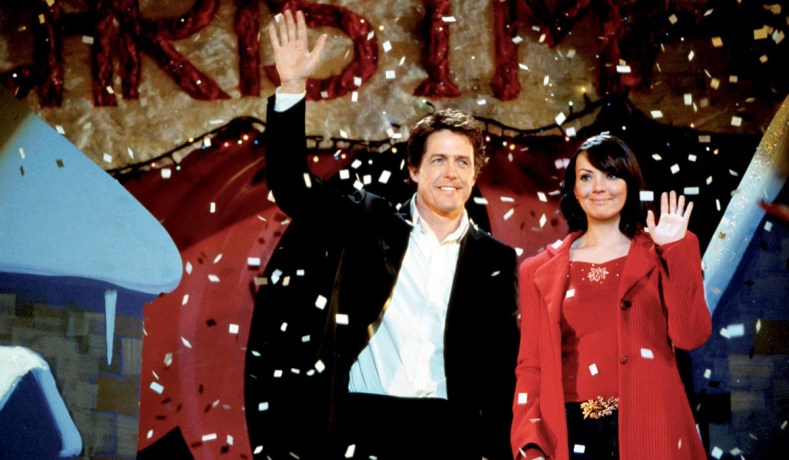 Hugh Grant and Martine McCutcheon in Love Actually
3. Jack Frost
Michael Keaton as a snowman? Need I say more! This films is so nostalgic for me and is a must-watch in December for me and my family. Charlie shovelling snow whilst Landslide plays in the background is festively heart-breaking. Warning, it will probably make you want to drop everything and become a Hockey player and you will inevitably make it your Christmas wish for a snowman to teach you how to do the J-shot. All normal things.
Tom (Administrator)
My favourite Christmas film is 'National Lampoon's Christmas Vacation' – I think it perfectly sums up how manic a family Christmas can be. It never fails to make me laugh, but there are some genuinely heartfelt moments thrown in there! The Griswolds also remind me of my own family – make of that what you will!
Karl (Front of House Manager)
My favourite would always be The Grinch, starring Jim Carrey – as if it's 20 years old now! However, this week I watched Last Christmas and thought it was really 'heart'-warming. I wouldn't say it's my favourite, but it rang home about giving back and not being selfish and finding yourself and purpose, which has been such a big focus throughout this difficult year. It's given people a lot of chance to re-evaluate what they're doing. The film's also accompanied by a great George Michael soundtrack – so what's not to like?!