Online Stream: The Mark Thomas Comedy Product #1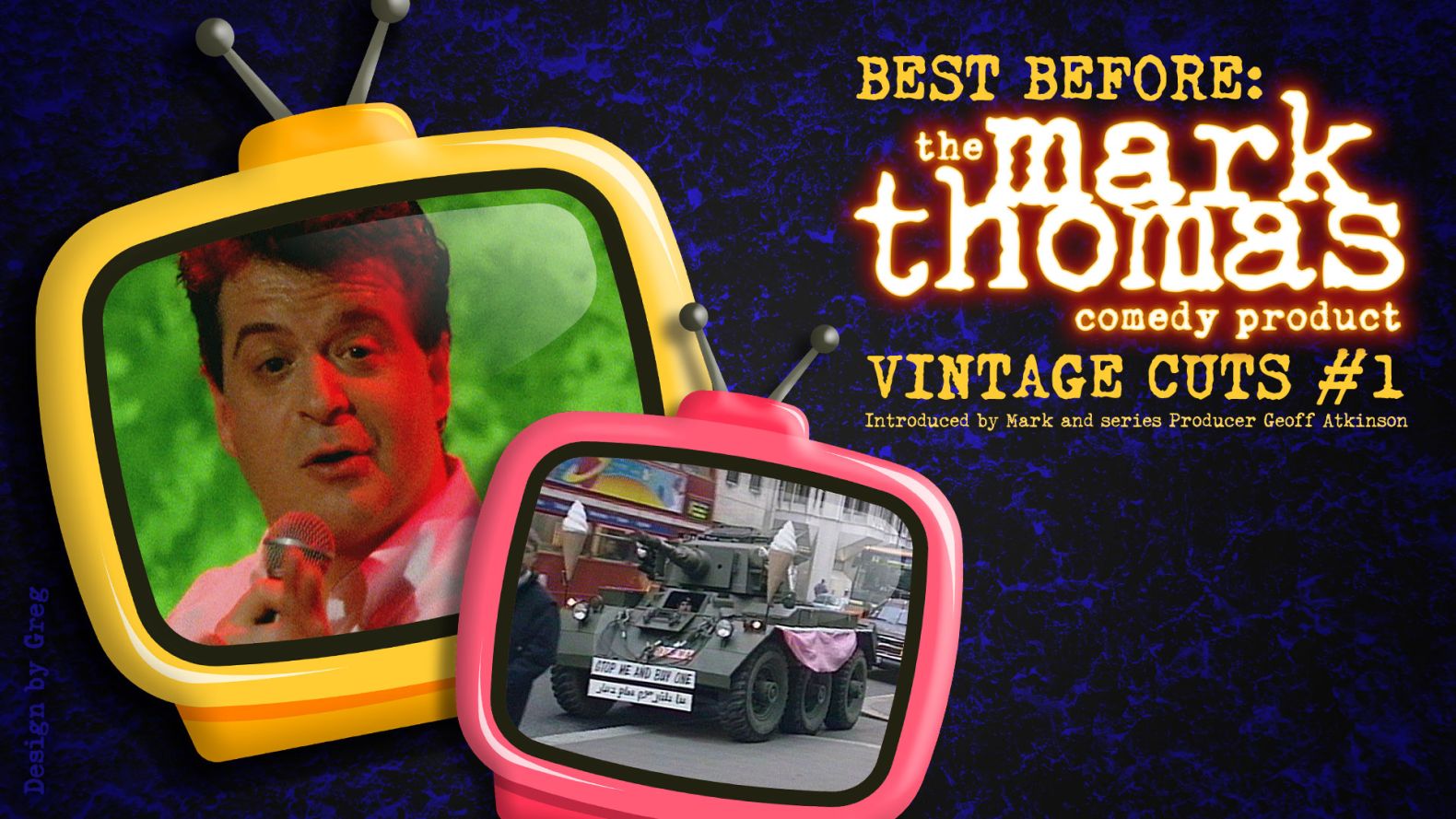 Thursday 19 November | 7.30pm
Online Live Stream
Mark Thomas has another lockdown live stream coming on November 19 - and this one comes with a bit of twist as he revisits his groundbreaking, law changing, corporate shaking show in The Mark Thomas Comedy Product Vintage Cuts #1.
For 7 years, 6 series and a host of specials, The Mark Thomas Comedy Product caused mayhem on Channel 4's airwaves. It challenged politicians, cost them their careers, was talked about in Parliament, appeared on the front pages of the Guardian and basically had a ball.
Now Mark and the show's producer Geoff Atkinson look back at the programme in a series of YouTube broadcast specials. Discussing their favourite clips, Mark and Geoff will be live with guests to discuss the adventure that was bound to cancel itself before the channel got round to it.
Tickets are just £5 and 20% comes to The Dukes. Find out more and book your tickets here: Mark Thomas Comedy Product: Vintage Cuts #1