Mary Poppins Flies In For Family Fun Season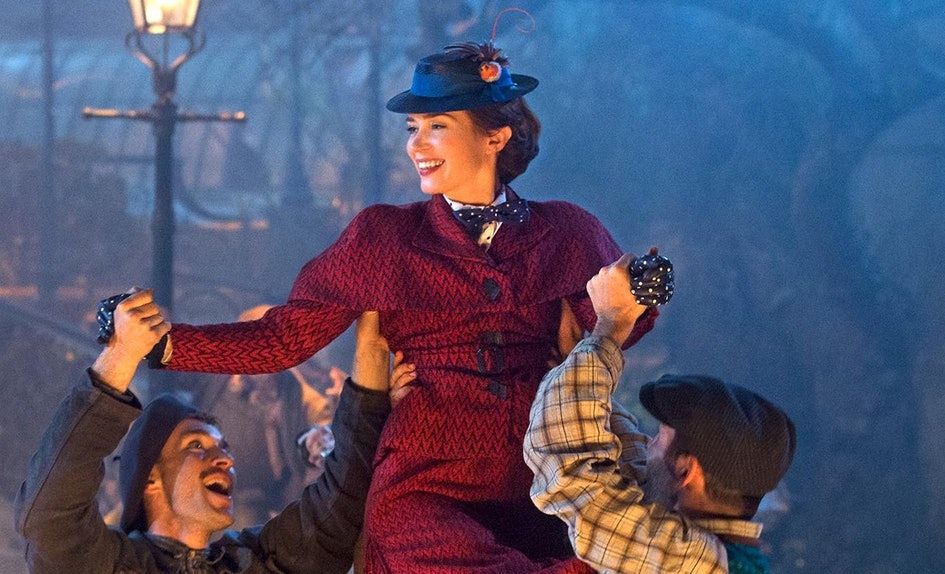 We have a supercalifragilisticexpialidocious season of family fun lined up for 2019.
Mary Poppins Returns(U) is a highlight of our family film programme with opportunities to enjoy this sequel to the classic musical from January 18-24 (except January 20) at a price of £6.50/£5.50 concessions and £4.50 for under 18s.
Other family friendly screenings this month include The Gruffalo Double Bill (U) this Saturday, January 12; Mrs Doubtfire(12A) on January 19 and Mirai(PG) on January 26. Tickets for these films are all £2.50.
We also host Parent & Baby screenings throughout the year when the lights are left slightly up and sound slightly down so parents can enjoy a film on the big screen with their baby in a comfortable environment.
Parents can come and go as they please during these screenings and baby changing facilities are available. Tickets for these events are £6.50/£5.50 concessions and babies go free.
There's a busy season of family theatre here too this spring, kicking off on February 16 with Stripey Honey…Is Very Yummy! This touching and funny story tells how tigers, bees and honey collectors learn to live and play together. Tickets are priced £6.
Rabbit Girl & The Search For Wonder on February 20 is a playful, poignant show with a little sprinkling of magic. Tickets are priced £7.
April 12 and 13 sees The Dukes welcoming The Tiger Who Came To Tea, a musical play based on Judith Kerr's book and on May 7, Northern Ballet make a welcome return to Lancaster with three performances of Puss In Boots.
Tickets for The Tiger Who Came To Tea are priced £12.50 and Puss In Boots tickets are £7 adults/£6 children.