Mark Thomas' Lockdown Livestream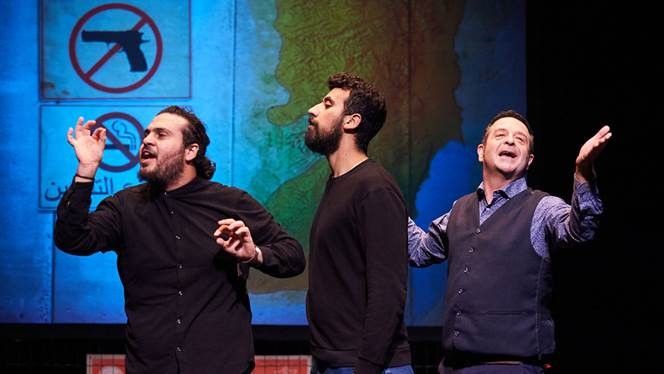 The Dukes regular Mark Thomas has invited our audiences to watch his latest lockdown live stream & help support The Dukes in the process!
Mark's bringing his acclaimed 2018 Showtime From the Frontline to fans' screens with a live stream followed by a live Q&A with himself and his co-stars Faisal Abu Alhayjaa and Alaa Shehada, on Tuesday 9th June at 7:30pm.
The intro and Q+A will include BSL signing, and the main show will have subtitles.
Tickets are just £5 and a portion of that ticket fee will come to The Dukes if you book directly through this link: Lockdown Livestream: Showtime from the Frontline

Age guidance: 15 for strong language
"A winning marriage of stand-up and storytelling theatre"
★★★★ (The Times)