Looking Forward To A Beautiful New Season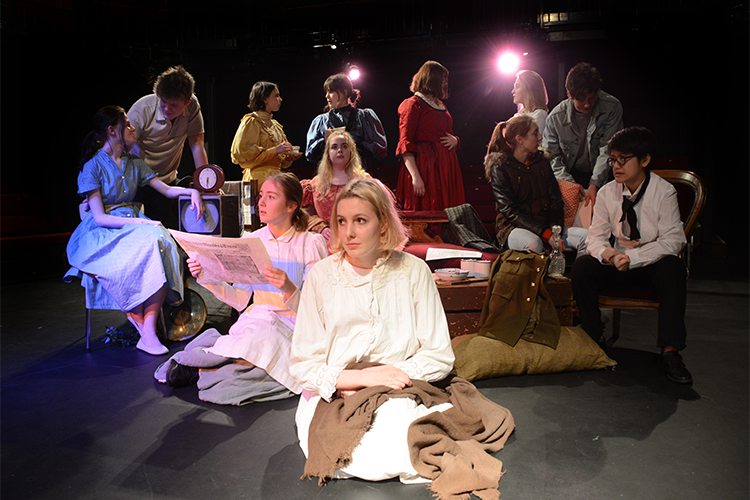 We're delighted to celebrate the 25th anniversary of Beautiful Thing with a new production this autumn.
Tobacco Factory Theatres in association with The Dukes will present this razor-sharp depiction of life and love on a post-war council estate from November 6-10.
Johnathan Harvey's play will feature pop songs from the Sixties and Nineties performed live each night by a local community choir.
"I'm delighted to be collaborating on the 25th anniversary production of this classic coming-of-age love story which I know will leave audiences feeling joyful," said our Artistic Director, Sarah Punshon.
Sarah will be adapting and directing our homegrown offering for Christmas which will be Peter Pan.
Performed in The Round, this inventive, witty and uniquely Dukes version of the classic tale runs from November 23-January 5.
Concluding our new homegrown season will be the premiere of Nick Ahad's play Glory which will take audiences inside the wrestling ring to experience a bloody, sweaty, gutsy and surprisingly funny story about what people will do to achieve glory.
Produced with Red Ladder in association with Tamasha, Glory runs from February 21-March 2, 2019.
Among other highlights of our new season are Shakespeare at The Tobacco Factory's production of Henry V (October 16-20); the return of Austentatious (October 19) and Slightly Fat Features Christmas Cabaret (December 7-8). Making their Dukes debuts will be Ballet Cymru with Cinderella (November 13) and Jinkx Monsoon & Major Scales in The Ginger Snapped (November 6 - sold out).
Our comedy season features Jen Brister (September 22); Nish Kumar (October 11) and Gary Delaney on October 27.