Lights, Camera, Takeover!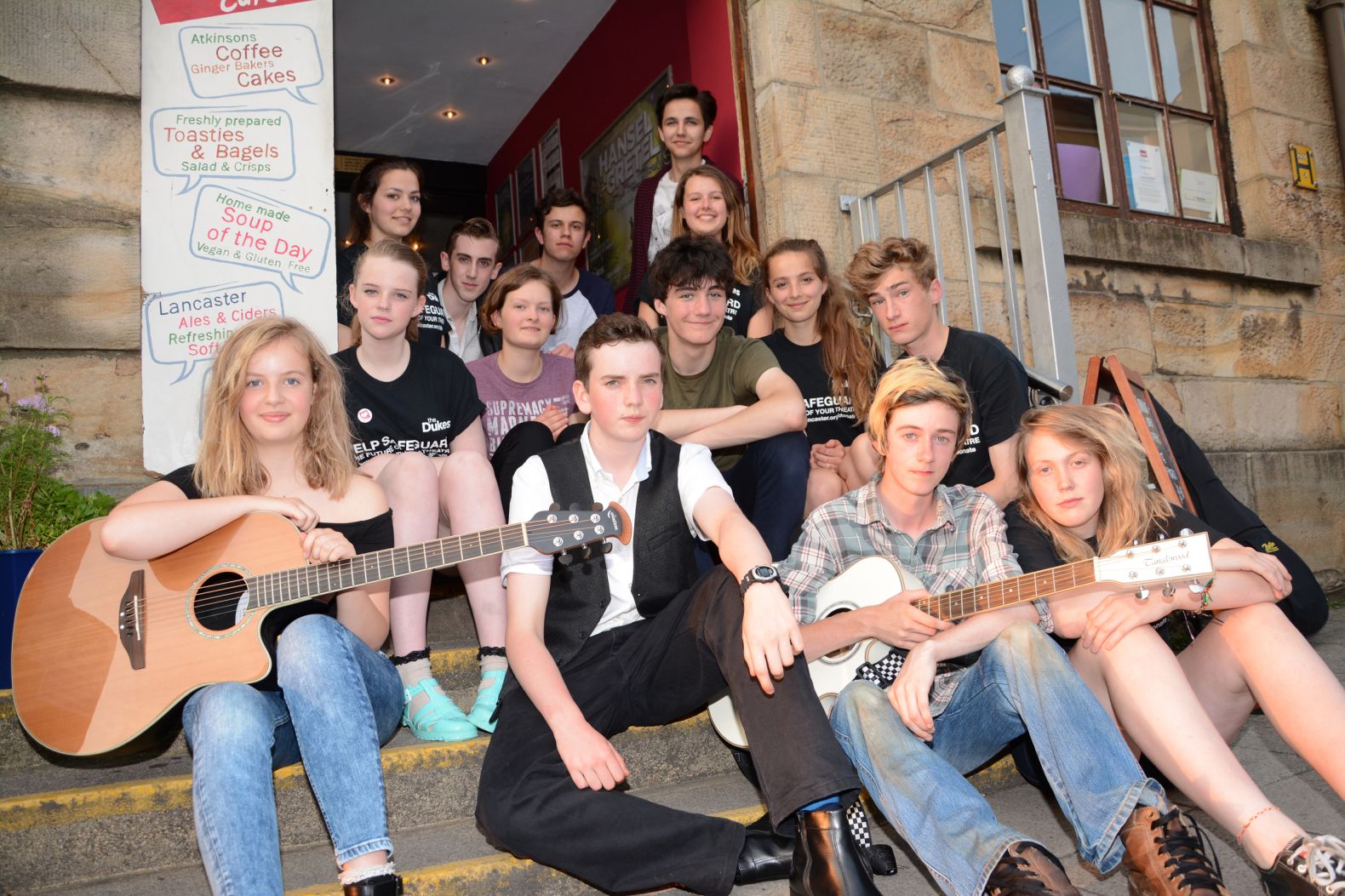 We're looking forward to being 'taken over' by dozens of young people this July.
The second Dukes Youth Forum Summer Take Over kicks off on July 16 with Premiere, created by members of our Senior Youth Theatre and featuring new music by That Music Thing.
Running from July 16-18 at The Dukes Centre for Creative Learning(CCL), Premiere explores what goes on behind the scenes when the most anticipated film of the year hits the big screen. The stars might look glamorous but are there any cracks in their photo-shopped smiles? Tickets are priced £6/£4 concessions(A £1 transaction fee applies to online bookings).
Budding thespians can be further inspired by an Actor's Studio event with BAFTA Award Winning actor and Dukes Patron Sarah Lancashire in The Dukes main theatre from 4.30pm on July 17. Tickets are £4.
This will be followed by a screening of Super 8 from 6pm, tickets priced £4, and a free Open Mic music event in The Dukes Gallery and Bar from 8.30pm.
A packed Saturday begins at noon with a Film Making for Beginners workshop in The Round. Tickets are priced £6.
A highlight of the day will be the Lancashire Young Film Maker Awards at 3pm where the shortlisted films will be screened and the winner chosen by audience vote. Tickets are £4.
Three age categories may enter this competition: 15 and under; 16-18 years and 19-26 years. The films must be no longer than seven minutes and be on the theme of Journeys. They will be judged on plot, use of sound and lighting, dramatic effect, shooting techniques and the creation of an interesting and engaging viewing experience. The deadline for submissions is noon at July 10 and should be sent to creativelearning@dukes-lancaster.org. Prizes include two free Dukes cinema tickets and the chance to have your film shown as a short before a main screen event.
Following the awards ceremony, the film classic – The Wizard Of Oz – will be screened at 6pm, tickets priced £4, and the weekend finale is a free Open Mic Night concentrating on the spoken word.
Throughout the weekend, other film-themed activities include a bar menu inspired by the movies, featuring a popcorn stand and movie themed mocktails, and a fancy dress photo booth for red carpet pictures.
For more information on the Takeover, contact creativelearning@dukes-lancaster.org
The Summer Take Over and The Dukes Youth Forum are examples of our continued commitment to young people.
The Forum, launched two years ago, gives people aged 13-25 the opportunity to have a real influence at The Dukes. It meets every fortnight and is open to anyone interested in culture and arts.
And Forum members even sit on The Dukes Board of Directors which makes important decisions over the theatre's future.
The Youth Forum has already helped to improve signage outside the Centre for Creative Learning and plans to spread the word about The Dukes with new marketing campaigns, promote it to local youth organisations and play an important part in youth arts networks across Lancashire.