In the Frame: Wolfwalkers and Cartoon Saloon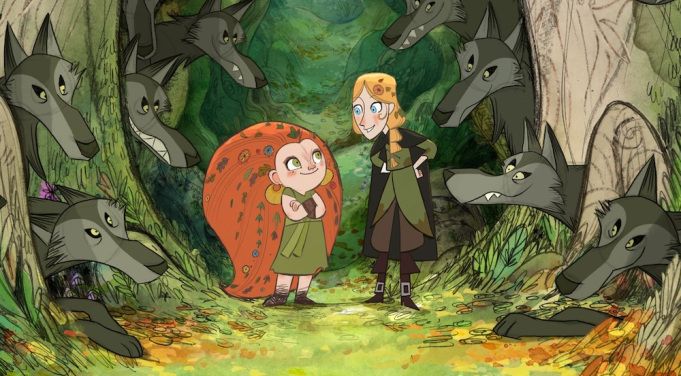 With the return of the beautiful, Oscar-nominated Wolfwalkers to our big screen, In the Frame turns its attention to the animation studio behind it, Cartoon Saloon. Film critic Zoe Crombie takes a closer look at what makes Cartoon Saloon such a powerhouse in contemporary cinema.
An Introduction to Cartoon Saloon, Ireland's Titans of Animation
Cartoon Saloon may only have four feature films to their name as of 2021, but they're arguably the most exciting voice working in animation today. Going against the grain with their beautiful 2D animated works, the studio recently garnered their fifth Academy Award nomination with Wolfwalkers, a supernatural ode to Irish woodlands, and a must see for kids and animation buffs alike. As Cartoon Saloon continues to deservedly rise and grow, now is a perfect time to get to know the studio often compared to industry giants like Pixar and Studio Ghibli.
Established by Tomm Moore, Nora Twomey and Paul Young in 1999 after they had studied animation at the Ballyfermot College of Further Education, Cartoon Saloon began work on their first feature film The Secret of Kells right away, financing their efforts through commercial work. Even their earliest finished animation, the short film From Darkness, demonstrates the polish and sensitivity they became known for; a dreamlike tribute to eternal love based on an Inuit folktale, director Twomey exhibits the studio's attention to detail and ever-compelling storytelling.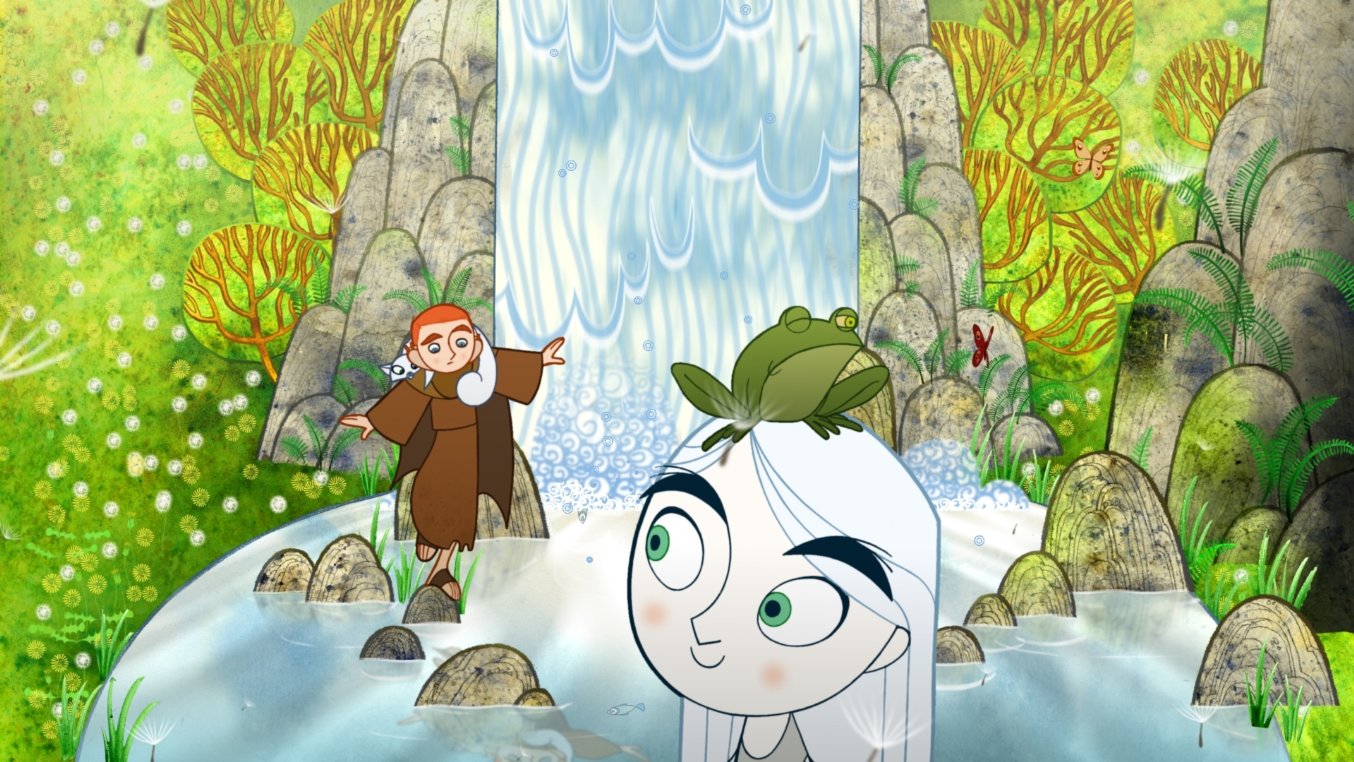 Anyone who's seen a Cartoon Saloon film, especially on the big screen, can attest to their meticulous beauty. From the colour palettes that characterise each film – Wolfwalkers revelling in forest greens and burnished gold – to the expressive character designs, their aesthetic is built upon dynamism, magic, and the vitality of the natural world. As one of the few studios today working almost exclusively in the medium of 2D animation, their style inevitably harkens back to earlier eras, perfectly complementing the timeless yet timely nature of their work. Perhaps their most visually striking film is Song of the Sea, an ethereal marine fantasy filled with crashing waves, mythical creatures, and a spectacular opening sequence that serves as the perfect intro to Cartoon Saloon's world.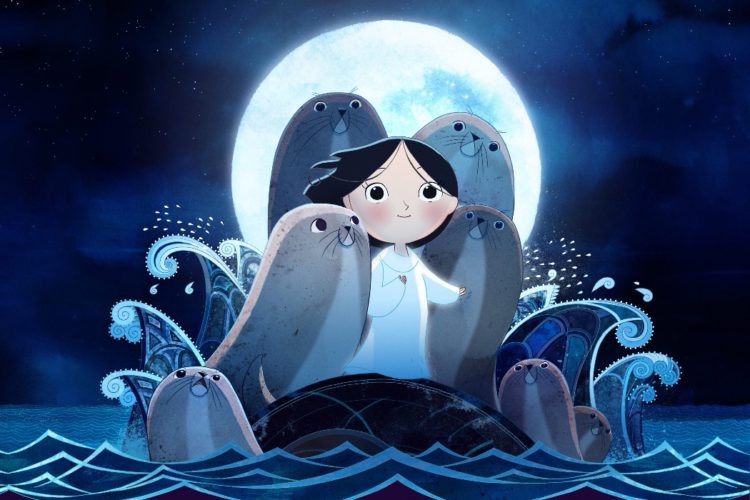 Evident in Wolfwalkers, the proud Irish identity of Cartoon Saloon is one of the studio's most consistent and invigorating themes. Founded and based in the historic city of Kilkenny, the studio's Irish Folklore Trilogy (comprised of The Secret of Kells, Song of the Sea, and now Wolfwalkers) all focus on the beauty and intrigue of Celtic mythology, with the goal being to bring true Irish representation worldwide – as Moore says, they're 'part of the rediscovery of Irish culture'. All of the films even have Irish language versions, catering directly to the Irish children who still speak their native tongue, and preserving it for future generations. Cartoon Saloon films aren't just entertainment – they're standing up for customs and stories that have long been suppressed. This carries over to The Breadwinner, a film set in Taliban-controlled Kabul where viewers can still identify the ongoing theme of cultural pride and reverence for folklore. Although Twomey isn't from this background, the topic of keeping your heritage alive in an increasingly oppressive environment certainly isn't foreign to the studio.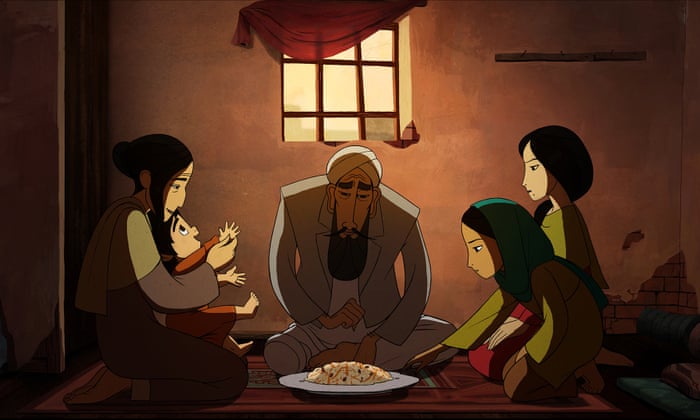 Many saw Wolfwalkers losing the Best Animated Feature Oscar at this year's Academy Awards as a snub, and it's easy to see why, but Cartoon Saloon certainly have more up their sleeve – including an upcoming adaptation of Ruth Stiles Gannett's My Father's Dragon, and a Disney+ series currently titled Vikingskool. A bold studio who are keeping the traditions of both their medium and homeland alive while staying alert to ongoing issues of justice and peace, Cartoon Saloon have left a significant mark on the animation industry over the last two decades. Fiercely independent in a Disney-dominated world and unwaveringly inventive in their aesthetics and storytelling, the studio is bringing the best of animation history to the modern industry.
Wolfwalkers is screening over half term on Monday 31 May & Wednesday 2 June. Book tickets here.
Zoe Crombie is a research student at Lancaster University who specialises in Studio Ghibli and animation. She has contributed to Little White Lies, The Skinny, and Film Stories, and has loved the Dukes for many years.